Art on Ice 2011: It glitters... and it's gold
November 5, 2010
By Nadin Vernon
Photos © Art on Ice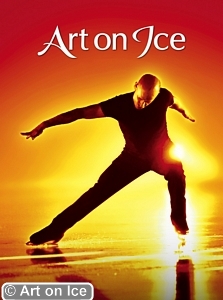 Art on Ice celebrated its fifteenth anniversary this year with spectacular performances from world class skaters and acrobats to live music by Seven, David Garrett and Anastacia. Six sold out shows in ZĂĽrichÂ's Hallenstadion attracted more than 70,000 spectators and before the final curtain fell, the preparations for next yearÂ's shows were already in full flow.

Art on Ice is pushing the boat out even further for the upcoming shows in February 2011, by inviting two divas to perform as guest stars, 'Queen of Disco' Donna Summer and Welsh mezzo-soprano Katherine Jenkins.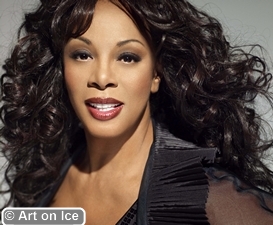 Donna Summer who shot to stardom in the disco era of the seventies with hits such as Love to Love You Baby, Hot Stuff and Bad Girls, won five Grammys and sold more than 120 million records. Her latest album Crayons was released in 2008 after a break and as composer and three-time Oscar winner Giorgio Moroder put it, confirms the US singer is "as good as ever – maybe even better". Incidentally Donna Summer's visit to Switzerland will be a first.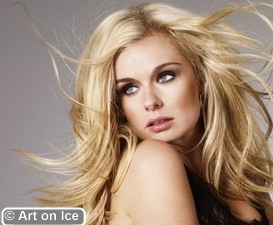 It's a little more difficult to define Katherine Jenkins' genre. In her own words: "I want to lift classical music to another level. I want to create something that hasn't been done before." While her debut album Premiere, released in 2004, included aria Ave Maria and the hymn Lord is My Shepherd, her latest creation Believe (released by Warner Bros. in 2009) features Katherine's very own interpretation of Evanescence's Bring Me to Life and Queen's Who Wants to Live Forever - classical crossover at its best. Sexy costumes complete the Welsh beauty's stage performance. Katherine was awarded two consecutive Classical BRIT Awards, entered the UK pop charts and sold over three million albums worldwide.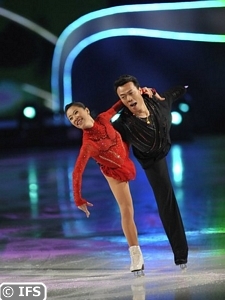 World class musicians, world class skaters: Chinese pair Shen Xue and Zhao Hongbo will be joining a cast that is impressive to say the least. Incidentally Who Wants to Live Forever was the music they chose for their Olympic comeback earlier this year. The three-time World ChampionsÂ' plan to give it one last shot paid off as they skated to Olympic Gold in Vancouver. The off-ice couple enjoyed a further highlight this year, tying the knot in a lavish on-ice ceremony in Beijing in September.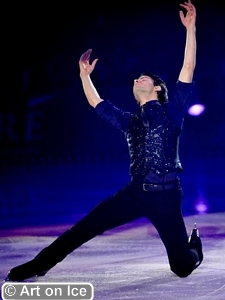 Two-time World Champion Stéphane Lambiel, who recently vowed US audiences and is one of the most sought after show stars in the world today, may not be skating at the European Championships in Bern next January, but he will certainly be skating at Art on Ice. Stéphane made his debut as a choreographer this season, working with Daisuke Takahashi and Denis Ten, and the Swiss will no doubt premier one of his own creations in Zürich.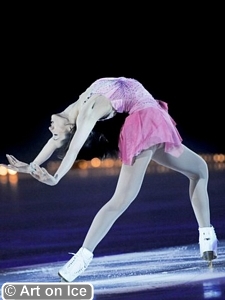 Olympic champion Shizuka Arakawa who teamed up with Stéphane Lambiel for a skating duet earlier this year is coming back to Art on Ice, as is Evgeni Plushenko. The 2006 Olympic Champion from Russia who is keeping his fans guessing when it comes to his possible participation at the 2014 Olympic Games in Sochi, will be joined by 2008 World Champions Isabelle Delobel and Olivier Schoenfelder who have now retired from competitive skating. Representing Canada will be World Champion Jeffrey Buttle and Olympic Bronze medallist Joannie Rochette who both skated at Japan Open last month with Joannie achieving the highest score amongst the ladies. Two-time World Champions Aljona Savchenko and Robin Szolkowy will be back in Zürich too; prior to Art on Ice, the German pair will endeavour to regain its European title in Bern.

This sensational line-up will be complemented by SwitzerlandÂ's Sarah Meier who sadly had to withdraw from Skate Canada this weekend after spraining her ankle in training. SarahÂ's participation in Bern is as yet unconfirmed; if you want to be certain to catch the two-time European silver medallist this season, Art on Ice is the place to be.

In fact, getting to see this line-up of skaters under one roof is a rather unique treat. Amongst them, the currently announced athletes have won a total of 13 Olympic medals and 11 world titles with further international stars likely to join the cast. As Oliver Höner, creator, owner and Artistic Director of Art on Ice says, "these are high caliber stars we would normally only be able to admire at Olympic events". The production will be completed by choreographer Marvin Smith's dance team shaking up the stage presence.

So there we have the musicians and the skaters. But if you thought that was it, think again. Remember, this is Art on Ice and what makes this show stand out amongst other shows is that you can expect the unexpected. Art on Ice manages to surprise its fans year after year with new ideas and concepts, and the 2011 shows certainly are no exception.

Art on Ice is bringing a 30-piece orchestra and 30-member choir on stage for the occasion. The musicians who represent a mixture between symphony orchestra and big band will be conducted by Christoph Walter from Switzerland during Donna Summer's set while Steve Sidwell will take over for Katherine Jenkins' performance. The Englishman orchestrated and conducted Robbie Williams' concert Live at the Albert Hall and is Katherine Jenkins' musical director. Steve has worked with mega stars including George Michael, Amy Winehouse, Sting and Sir Elton John and his composition Elements & Motion for the 79th Academy Awards, received an Emmy nomination for 'Outstanding Picture Editing for a Special'.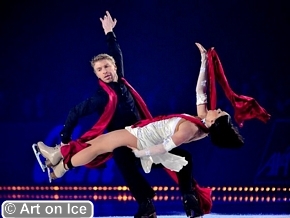 Even when it comes to the presentation of the show, Art on Ice has a surprise up its sleeve. German comedy duo Oropax, consisting of brothers Thomas and Volker Martins, are masters of wordplay and will lead the audience through the show in their very own chaotic and outrageous way.

If you want to experience this multi-dimensional show live, make sure to book your tickets well in advance as this yearÂ's shows were almost sold out by Christmas. DonÂ't miss out on the magic!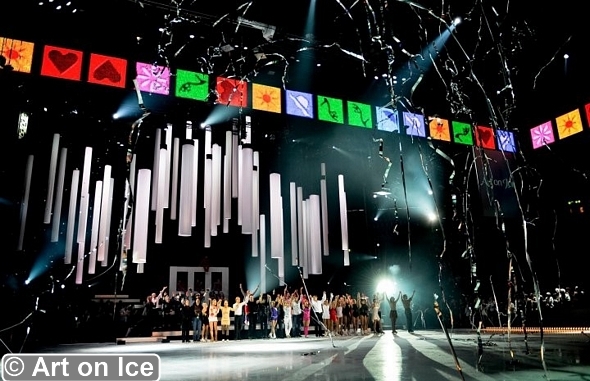 For more information on dates, locations, tickets and line-up, go to www.artonice.com