The memorable debut of Chafik Besseghier
December 6, 2010Â 
By Titanilla Bod
Photos © Absolute Skating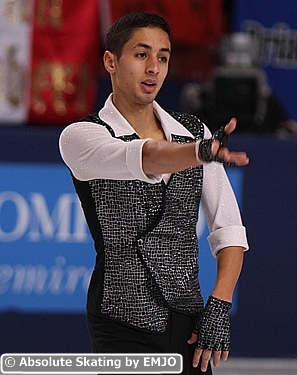 French can always surprise. If you think you know all their cards, they still can shock you with something unexpected. At Paris this unexpected surprise was the short program of Chafik Besseghier, who landed a breathtaking quad toe-loop, triple-toeloop combination (it earned him 15,11 points), a triple axel and a triple loop, and with 38,90 points had the second highest technical score in the field. The long program didnÂ't turn out for Chafik as he wished, but overall he definitely made the fans remember his name.

Are you satisfied with your performance?
Yes, the short program was very good for me and IÂ'm very happy with it. The long program wasnÂ't so great, because of much stress, but it is my first senior Grand Prix, so itÂ's a very good experience for me.

How did it feel to skate in front of French audience?
The crowd was wonderful, they applauded for me. IÂ'm glad that I could skate here in France.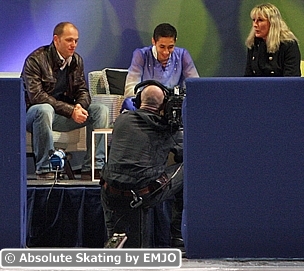 Were you nervous before your short program?
Yes, a little bit, but I could cope with it.

Your quad-triple combination was amazing. Is it usually like this?
At practice it is, but at competition noÂ… (smiles) I landed my first quad-triple at competition here at TEB in the short program.

Is it important to you to have the quad-triple in your short program instead of a triple-triple?
Yes, the technical part is very important for me, because in artistry I canÂ't match guys like Kozuka yet. I need experience to improve also this part of my skating.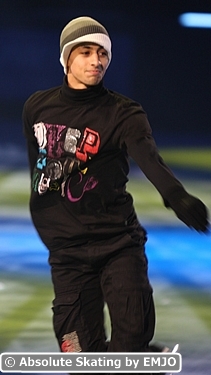 What was the problem in your long program? You popped several jumps.
I was very nervous, because I had a very good short program, so I wanted to a same long program as well. Maybe next time!

Did you feel that you have to confirm your great short program also in the long?
Yes. I skated in the second group and it is very different. The pressure is much bigger. I just wanted to skate well, also in the long program.

Do you have any idols, favourite skaters?
Daisuke Takahashi from Japan!

What are your goals for the future?
IÂ'll go to the French Nationals and I hope that after that also to Europeans!

And in the further future?
Sochi 2014! This is my dream.