Lukáš Csölley: "It takes time to get used to each other and to find our style"
June 13, 2012
By Titanilla Bőd
Photo © 2012 Absolute Skating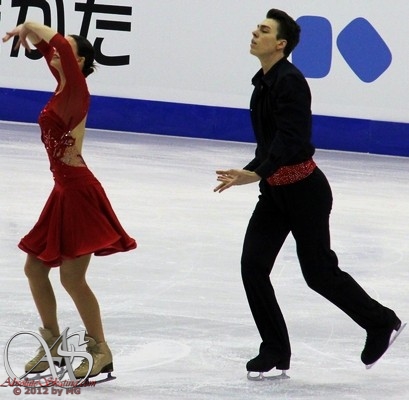 The World Championships in Nice was the first major competition for newly formed ice dancing couple Federica Testa and Lukáš Csölley. Federica is from Italy, Lukáš is from Slovakia and the couple represents Slovakia. In Nice they couldn't get passed the preliminary round, but they believe they can reach their biggest dream next season - to qualify for the Olympics. After their program, Lukáš talked to Absolute Skating about their partnership, difficulties and training regime.

This is your first major competition with your new partner Federica Testa. How does it feel for you?
I felt fine on the ice in the preliminary round, but I'm terribly sorry about the mistake we made [they got a deduction for an extended lift]. This competition is a new experience. Before we had had just one opportunity to compete internationally, so we still have to explore how we react in certain situations.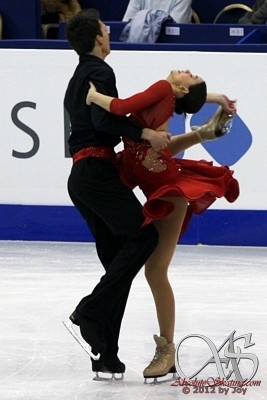 How did you team up with Federica?
When I broke up with my former partner, Nikola Višnová, Federica had already split up with her former partner and was trying to skate with a Finnish skater, but in the end he decided to quit ice dancing. We were both alone, both practicing in Milan, Italy, so our coach suggested trying it together. And it seems to work!

Did you feel immediately that it can be a good partnership?
Yes, we did. We felt it is okay in every way.

You were 5th at the Junior Worlds with your former partner Nikola. Why did you split up despite being successful?
There were more factors involved that I don't want to analyze now. But I'm very grateful for everything we reached together.

How is practicing in Milan different from practicing in Slovakia?
The conditions for practicing are much better in Italy than at home, because in Slovakia there are no ice dance coaches. But of course, training abroad is financially harder, because if the federation wants us to come for a test, we have to pay for the flights. I also have to go home sometimes because of school, and traveling is not cheap. But in spite of this, I'm absolutely satisfied.

What was the reaction of the Slovak federation when you teamed up with an Italian competitor?
They had no problem with it. The president of the federation, Mária Hrachovcová, supported us from the very beginning.

Does your partner intend to get Slovak citizenship as well?
Yes, and we've already taken the first step. She now has permanent residence in Slovakia.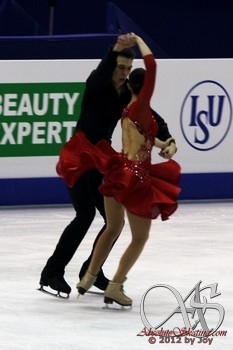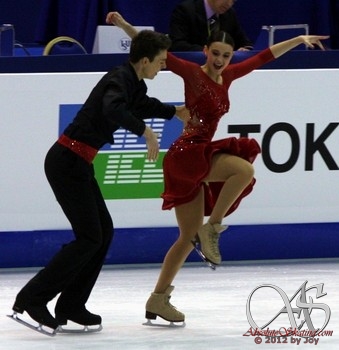 Do you feel any difference between your mentality or approach due to your different nationalities?
There is no language barrier, because now I'm fluent in Italian. But of course the Italian mentality is more impulsive, so there are some differences. But we get along very well.

What are your future goals?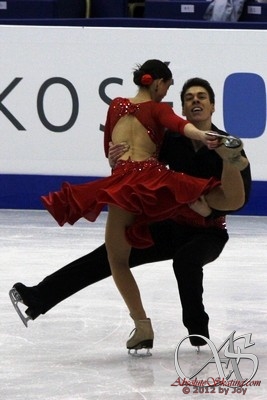 Next year we want to compete as much as possible. We won't get any senior Grand Prix assignments, but we want to go to many smaller international competitions, to show ourselves to the judges. We want to go to Europeans and Worlds, and our biggest dream is to qualify for the Olympics.

How far can you reach together?
It's hard to say now; we've been together only six months. Even though we were both successful with our former partners, it takes time to get used to each other and to find our style. We will work very hard this summer and I hope next season will be very good for us.

What was the hardest thing to get used to?
I don't have any experience with trying out partners, because I only had Nikola before [and no other partners]. But Federica said that it worked surprisingly well from the very first moment. There were no problems with skating, lifts or holds. I also had a good feeling about it. The hardest thing is to find our "face", to get better in presentation, so that we can express emotions on the ice.

What is your training regime like?
This season was a bit harder than before, because Federica was preparing for her final exams in high school. She went to school in the morning and we could only practice in the evening. We spent only two hours on the ice every day. From next season on, we should practice in the mornings so we'll have more time for preparations. Of course, we will have ballet, off-ice practice and condition practices every day, six days a week.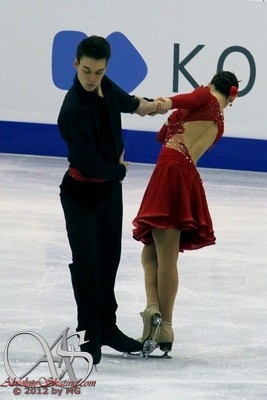 You mentioned you also go to school. What do you study?
After high school I went on for a two-year school, which I will now finish. Now I'm looking at some universities in Italy.

Isn't it hard to concentrate on studies and high-level sports at the same time?
If someone really wants it, it is possible to manage. Of course it is difficult, there is less free time, but it's possible.

What is your opinion of the new rules in ice dancing? Spectators sometimes get the feeling that they can't understand the scores.
All the new rules, for example combining the compulsory dance and the original dance into a short dance, have their advantages and disadvantages. I think it gets more and more complicated every year. Before there was more creativity and freedom in ice dancing, it was more about creating new things. Now it is all about levels and many elements are the same. That's why it is even more important to somehow try to be unique in your presentation. The only solution is to work hard, as I guess the old times will never come back.

Which ice dancers inspire you?
We both admire Tessa Virtue and Scott Moir, as well as Meryl Davis and Charlie White. But some former skaters also inspire us; one of my all-time favorite teams is Marina Anissina/ Gwendal Peizerat.