Márton Markó loves jumps, soundtracks and poker
December 20, 2012
By Titanilla Bőd
Photo © 2012 Absolute Skating by EMJO & MG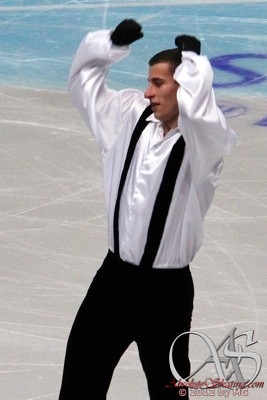 He didn't make it passed the qualification at the Europeans, nor the Worlds, but Hungary's 23-year-old Márton Markó gained some useful experience during the 2011/2012 season. Only six days ago he ended in the 9th place at the Golden Spin of Zagreb. A while before that competition Márton talked to Absolute Skating about his training circumstances, short and long term goals and also hobbies.
In Nice it was your first Worlds. Were you nervous?
I was so stressed during the warm-up, but when I entered the ice for the program, I calmed down. I think this will get better later on.
What did you learn from your performance in Nice?
As for my program at the qualification, it's a pity that I missed my first Lutz. The combinations could have been better as well, and I have to improve a lot in the second mark. That's my goal in the off-season, I'm very determined. And I need to learn the triple Axel.
How have you mastered it so far?
I'm improving, I rotate the jump quite often, but then I fall on the landing. But I believe I'll learn it until the new season. There is not much time for resting, because the off-season can be used to improve my posture, my crossovers and such things. Little details that help a lot in the presentation.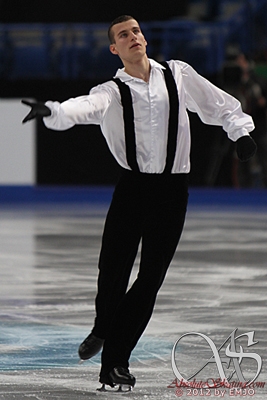 What exactly do you want to improve in your components?
My hand movements, for example. The truth is that I love jumping the most, and if we don't practice jumps at a training session, it is a bit boring for me. Of course I do everything my coach asks from me, but I don't enjoy it that much. I love figure skating because of jumps, and I concentrate on them during a program. In the past, if I missed a jump at the beginning, I lost my interest [in that performance]. Luckily, by now I have learnt to take a missed jump as just one element, and now I can concentrate on the next element.
If you love jumps so much, have you already tried the quad?
Yes, I try it sometimes, both the toe-loop and the Salchow. But I don't want to lie: the triple Axel is a much, much more realistic goal than the quad.
How satisfied are you with the past season? It was a strange one for Hungarian figure skating, many skaters retired, in men's category there are only two senior competitors.
I could be satisfied, because except for at Nationals, I got my highest score for my long program at the Worlds… But of course I'd love to achieve more.
How hard it is to be a figure skater nowadays in Hungary?
I don't want to complain. It depends on you, how you use your possibilities. Having a lot of ice time is useless if you just wobble around. I'm working hard, so I'm satisfied with the training circumstances. I think we have enough practices to get prepared, but of course we also have to train off-ice. We run, we go to the gym, and this is up to each skater and how much time they spend on it.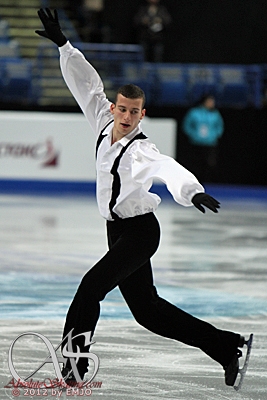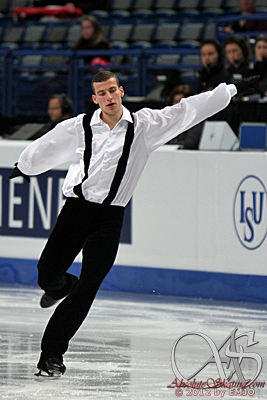 Some skaters say it is very distracting that they have to share the ice with young children. What do you think about it?
I'm also practicing with 10 or 12-year-old children, but I think they pay attention to us, so I'm okay with it.
How did you become a figure skater?
When I was three, my parents brought me to the ice rink, they signed me up for a course to learn to skate. And there my teacher told them that I might try it even on a higher level.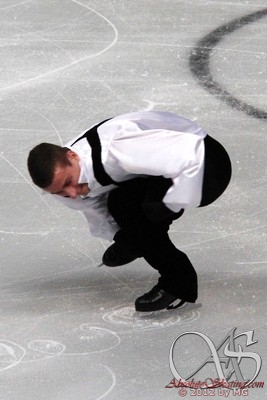 Did you like skating immediately?
Yes, I did. I also like playing football, but skating is different.
What kind of music do you like to skate to?
I love movie soundtracks and other inspirational music pieces; the ones that motivate me. I watch the comedy-like [skating] programs, but I can't imagine myself performing such a program now. I like to choose music which I'd listen to even if I'm not skating to it, music which gives me power. We choose the music together with my coaches. My long program in Nice, the Sherlock Holmes soundtrack, was suggested by my assistant coach, but I also saw the movie, so I knew the music and liked it.
Do you have any idol or skater you look up to?
My favourite skater is Alexei Yagudin. I grew up watching him.
What are your long term goals?
To get through the qualification! This is my goal right now, and then we will see. If I learn the quad and the triple Axel, I can have braver dreams.
You listed on your ISU profile that your hobby is poker. Tell us about it.
We only play with friends. I haven't lost my house yet! To earn money from it I'd need to invest much more, but I really only play with friends, betting only 500 Forints (approximately 1.80 euros).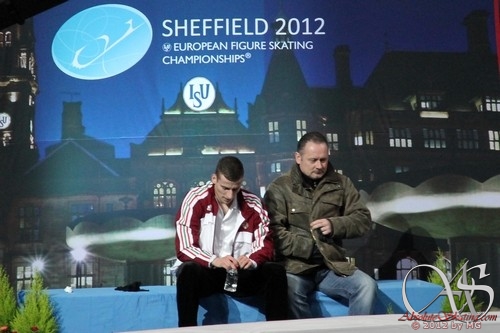 The summer practices went very well, but unfortunately Márton hasn't managed to learn the triple Axel yet. He will keep on working on it and we cross our fingers we will see this element later in his career!