Elizaveta Tuktamysheva: "Little by little I'm getting back in shape"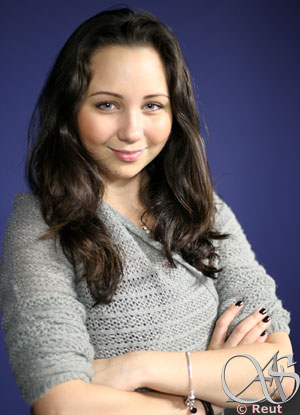 December 8, 2012
By Reut Golinsky
Photo © Eva Maria Jangbro (EMJO), Reut Golinsky
Elizaveta "Liza" Tuktamysheva, one of the main Russian hopefuls for the Games, has started her second senior Grand Prix circuit, and her first full senior season, not as brilliantly as the first one. Unfortunately, growth issues, common at this age, took their toll. Liza entered both events as the defending champion, but started the first one, Skate Canada, with a disappointing sixth place in short, eventually finishing fourth overall. Her second Grand Prix, the Trophée Eric Bompard, went better, especially her free program which earned her a personal best score and silver medal. The amazing fight she gave was a bit of a shock for her too, she admitted.
After the gala practice we had a little chat about the difficulties she had to overcome recently, and about some brighter pages of her skating life too.
Liza, last time we met was in Innsbruck, at the Youth Olympic Games. Tell me more about that experience.
My impressions were amazing. I never experienced anything like this. [I liked] The Olympic Village where we lived and where there were so many different people, not only skaters, but coming from all kind of sports. We walked together, made news friends, went to cheer for them, mostly to ice hockey.
I saw, they also came to cheer for you.
Yes, it was really nice! I was going on the ice and feeling their support. I could see all of them in the stands, wearing red "Bosco" sportswear of our team. I felt I absolutely couldn't perform poorly.
So I've got loads of impressions from this event. And to add to this that I also won it...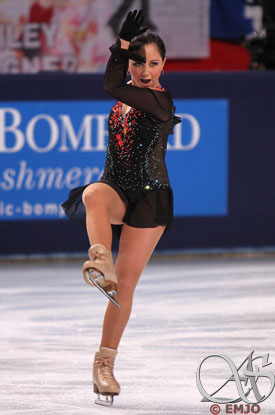 Yes, you're the first Youth Olympic champion in history. How important is this for you?
To tell the truth I take it very seriously. And I'm really-really glad that it was me who became the first Youth Olympic champion ever. This medal, this title, they mean a lot to me.
After Innsbruck you had a long break. You had some time to rest, to muster up enough strength. Was it good to have this time off or on the contrary?
It was a very long break. And such a big pause between competitions can't help, I think. Because you lose your competitive drive. But Alexei Nikolaevich (Mishin) says, luckily I haven't lost it yet, this spirit.
Your performance here proved it! You mentioned during the press conference that before Skate Canada they had to "gather you from pieces". Why?
Last summer was rather difficult, I had probably one of the hardest off seasons of my life. There were a few injuries, including a serious knee injury, and some relatively small ones. Also my skating boot was pressing on one heel, but when I changed boots at the end of summer it helped.
The awkward age, growth spurts have started. Mentally it was tough too, of course, that such a period has began. I wasn't aware of it first... Now I understand it more clearly... Don't know how to phrase it better, but it was a really difficult time.
If you use past tense, does it mean it's in the past now? Probably the free program here in Paris is the dawn of a new day?
(smiles) I hope so.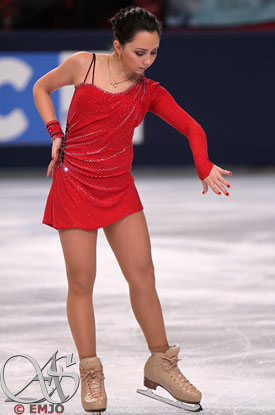 So after Skate Canada they put you back together completely?
Not until the end, but it was already easier here, little by little I'm getting back in shape.
Probably the increasing attention on you during this Pre-Olympic season also adds pressure.
No, I don't feel any pressure. I don't read anything they write about me and don't know what people say. I'm just working as usual.
You were asked about it during the press conference and answered that the Russian Nationals is just another competition where you should try to do your best. But still, do you think about the number of girls, of available spots on the team?
I have thoughts sometimes, yes, about who may qualify. This time there will be lots of rivals, because a few of the girls who couldn't compete in seniors before are now older and can do it. The competition will be very tough but I hope to do better than last season, because now I have more motivation [to qualify]. This is going to be a very serious competition, of course, one of the most important this season.
It will be held at the Olympic rink, in Sochi. Is it important for you to have this additional chance to try out Olympic rink?
Ice is ice everywhere, what is more important is its quality.
Not so long ago you took part in the Anniversary Show of Evgeni Plushenko. How was it to perform in such a star-studded cast?
It was incredible! This show gave me so much positive energy, so many emotions, I was "charged" with them. Everything was done so beautifully, like in a fairy tale. Especially when the four "Kings" (Plushenko, Yagudin, Kulik and Lambiel who had a number together - ed.) went on the ice, from seeing it live I got chills. And I really enjoyed performing there with all those artists.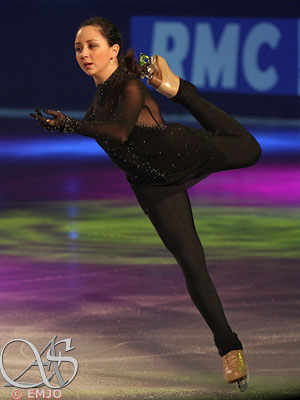 Last year was your first time in Paris and you said you really enjoyed it. Any plans for this visit?
I am crazy about Paris! Last year we succeeded in seeing everything! This year we only walked a little. I wanted to do some shopping and maybe go to some outlets. And to the Galeries Lafayette. My friend was there and told me that they already have decorations and a Christmas tree; she showed me some photos. It's a pity that we have the gala now (smiles)... But you absolutely can't come to Paris and only work, you need to pamper yourself with something.
In addition to Paris, what are other places you like to compete in, you would love to go.
I would love to visit Nice again, I adore Nice. When I wasn't competing in Grand Prix events each year I competed there, at Cup of Nice. Unfortunately now, with Grand Prix, the schedules overlap, I can't go. And I was upset that I couldn't go to Worlds last year. Well, maybe some day...
If you're so passionate about French cities maybe you should learn French then?
Yes, I really want to! But first I need to be through with my English (laughs). And after that, why not, with pleasure.
Fourth place at Skate Canada and second place at the Trophée Eric Bompard were enough for her to qualify for the Grand Prix Final. Being in a 5th place after the short program Liza will be the second lady to skate in the Free today. We wish her lots of luck!