Valentina Marchei: "I've never had such a close team"
May 15, 2012
By Titanilla Bőd
Photo © 2012 Absolute Skating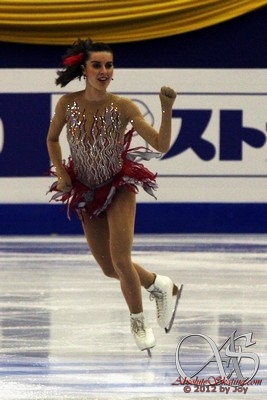 There are times when even fighters cry. And that's when they need trusting coaches and supportive teammates. That's what Italian Valentina Marchei experienced in Detroit, where she recovered from an injury and finished the season with a marvelous 8th place at the World Championship in Nice. I interviewed Valentina in the mixed zone after her free program.

You were injured last year, so this time you had to pass the qualification. Was it harder physically or mentally to skate in the preliminaries?
Mentally. I had to start before everybody. But then you have to think of it as a training session. One more practice. The costume makes it hard mentally, and there were quite a lot people in the arena for a qualifying round. But anyway, I had to do it, because I couldn't compete last year. I kept asking my coach: "Why do I have to do it?" And he said: "You were injured last year."

Was it hard to concentrate so early in the week?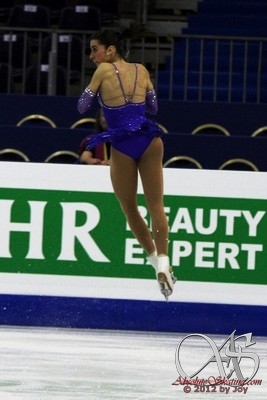 No, it wasn't. You have to be a wise and smart person to skate in the qualification. You have to show that you are ready to do a lot, but you can't give 100 % all week. So you have to slow down and make some changes to make it easier. Today we did so, because one just has to qualify and the placement doesn't count in the further competition. In the short program you start from zero, and that's when we have to show all the work we did in the season.

In the preliminaries your coach told you to jump only one triple Lutz, but in the free skating he let you to try two triple Lutzes.
That's how we practice this program. In the preliminaries it was just to save a little bit of energy. In the free skating I didn't feel my physical best, but still. So I'm happy with how I skated.

How did you spend this whole week when you were not competing or practicing?
Friends were coming, then my family came and I hadn't seen them since Europeans. Watching and supporting my training mates helped a lot to not focus on my own thing, but to go through the World experience as a team. I had never experienced that, I've never had such a close team. I'm really happy that I have such good people around me.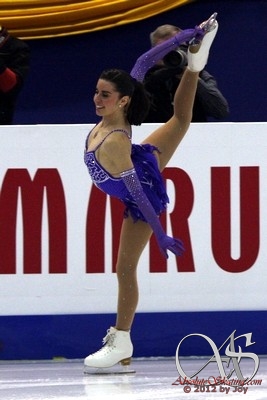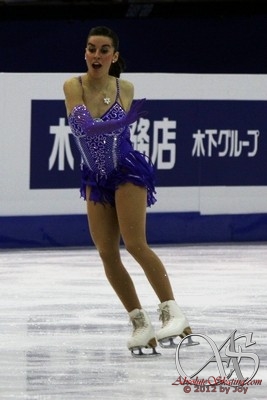 Last time you were at Worlds was in 2008. How did it feel for you to compete at a World level again?
It was amazing. So far it was the best experience. I'm really happy. I want to do it again so much.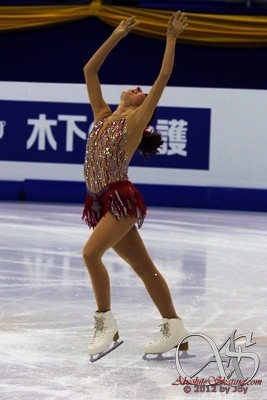 So you are satisfied with your season?
Yes. I'm really satisfied with how we went through it. Yes. I'm really satisfied with how we went through it. But back in July, I wouldn't have believed it at all. After my ankle and knee injury we had to start from single jumps, and when I did a backspin, I started it at one side of the rink and ended at the other side… It was a long ride. I didn't expect it to be like this, but my coaches did. At the beginning they believed in me more than me. That's why they are coaches and we listen to them. We don't have to think about those things.

Why is your relationship with your coaches, Jason Dungjen and Yuka Sato, so special?
Because they trust me. It's been a rough ride to here, but it had to be this way. It was really hard and there were times when I asked why I am doing this. I didn't even start to do the choreography of my programs until the end of last August, beginning of September, because we didn't know if we could restart the jumps. We knew that it wouldn't be the best at the beginning, but that it was a process I had to go through. There were ups and downs, but with every competition I took one step forward.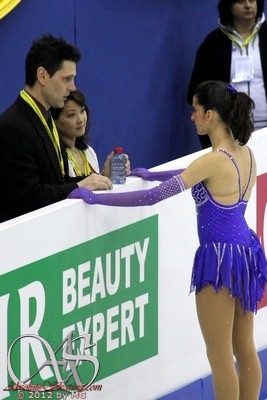 That's what makes me proud, because in the end it was going up. And I'm so looking forward to next season, because all the work we did this season and we are going to keep doing now, will come out in the end, in Sochi.

What helped you to keep the faith during the difficult times?
My coaches and my training mates. I cried a lot and they were there all the time, more so than anyone else. Some of them have known me longer, but the relationships with everybody turned really close. We really are a team and team members support each other. That's what we want and what we need; we really need each other.

Maybe this is the biggest advantages of training overseas?
Also, but I believe that we would be close anywhere in the world. We are simply kids who love skating so much and we do this for skating, because we have dreams. It's all about skating and us. We just follow what our coaches say. And we all walk together. We spend our spare time together as well, we go to the cinema or cook together. So now the cooking season starts!

We wish Valentina and her teammates great cooking sessions in the summer, and then lots of strength, determination and success for the new season!