Jeremy Abbott ready to compete at U.S. Championships
January 11, 2013
By Cate Meighan
Photos © Eva Maria Jangbro (EMJO), Tina Tyan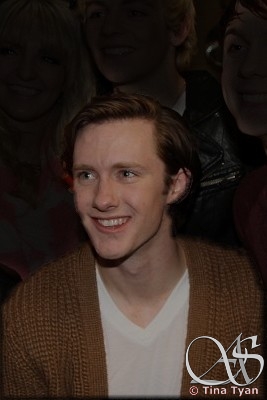 Three-time U.S. Mens Champion Jeremy Abbott is bouncing back from a back injury and in doing so he has learned something amazing about himself. He is a strong fighter and in the end no matter what the obstacle may be, he bounces back.
"I've learned that I really am a strong competitor. I do have some issues when it comes to preparation - the mental aspect but I do have that drive and that fire to compete. I've also learned to trust in my instincts a little bit more. I tend to second guess myself a little bit but I've learned that my instincts are usually really good," said Jeremy during a teleconference Wednesday afternoon.
Under the tutelage of Yuka Sato and Jason Dungjen in Bloomfield Hills, Michigan, Jeremy trains hard nearly every day of the week. He is getting ready to take aim at his fourth mens title at the U.S. Figure Skating Championships in two weeks and when the time comes to actually take the ice he is very ready for the task at hand.
"I'm actually feeling great. Training is going well. I've put in a lot of work to get everything in place. My back's really good and I feel like I've kind of built a lot of momentum in the past few weeks. Four National titles would be pretty incredible. I was thinking that three was pretty amazing and now I have a chance at four. I'm skating pretty well and I'm feeling pretty confident that I can do that. As far as my programs go there have been quite a few changes to make sure that I can get the levels for footwork and then rearranging some of the jump patterns and jump elements to make sure that the program is very comfortable and as solid as it can be."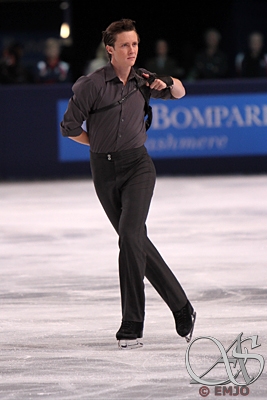 As for that nagging back injury that caused him much pain earlier in the season he says,
"My back affected me tremendously, especially at Skate America where it was causing nerve problems in my legs which was then causing bad cramping. We got it taken care in time for competing in Paris. I went to see one of the US gymnastics doctors and he worked with me for two hours. We did adjustments and went over everything and I took one of my trainers with me so that she could get everything. She also came with me to Paris and really kept me mobile and it was nice having her there. She'll be with me at Nationals and Worlds and then hopefully everywhere with me next year as well. I've been working with her on a daily basis, just stretching and warming up and making sure that I'm moving properly. We're really putting everything into making sure that my body is as healthy as possible."
This year is pivotal for all competitive figure skaters because the Olympics in Sochi are only a year away. Doing well competitively now is a way of throwing down the gauntlet and being seen as a formidable competitive force heading into those Games in Russia.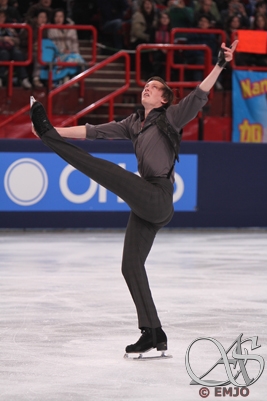 Also this season's results will determine how many Olympic spots are available for each country. Right now the U.S. Men will grab two spots at those Games but snagging a third position would be fantastic and it's a task that Jeremy is taking personally.
"My concern at this point is making the World team and then putting in all the work for Worlds. The U.S. Wants to secure three spots (for next years Olympics) and I want to help get that third spot back in time for Sochi. There are two spots available for this years world team and there is an incredible amount of good guys representing our country right now. Watching the talent and the depth of the field is daunting. I really feel like I've built up some momentum and I'm really excited for Omaha. The training has been well so I just want to go and do two solid programs, make the team and then put everything I have into Worlds."
Jeremy is scheduled to take the ice at the U.S. Figure Skating Championships for the men's short program on January 25th. The winner of the men's event will be crowned after the free skate on January 27th.