Michal Brezina: "We made a new year's resolution that we would get a medal in Zagreb"
February 18, 2013
By Titanilla Bőd & Iveta Benáková
Photos © Eva Maria Jangbro (EMJO), Johanna Welnicki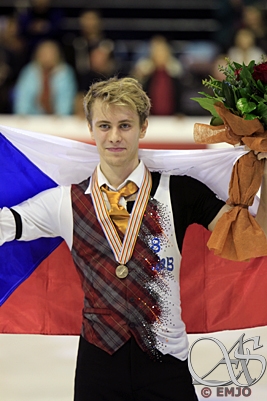 He has placed fourth twice at the European Championships and twice at the World Championships. After years of waiting he finally broke the curse and stepped onto the podium. Meet Michal Březina of the Czech Republic, men's newest European bronze medalist.
What does it feel like to get a medal at last?
It's a superb feeling. I'm going home with a medal, so everything is great!
Have you had nightmares about all those fourth places?
No, I tried not to think about it and skate in such way that I would deserve a medal. I think I managed to do it.
But you were fourth after the short program once again. How did you cope with this situation?
Oh, yeah, once again. But it wasn't that terrible, because I knew the short program's not the end of the competition, and everything can change. So I was calm.
There were rumors that you injured your shoulder a few days before the competition. What happened?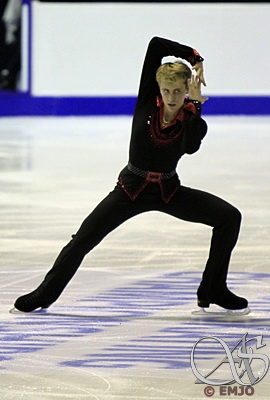 I dislocated my shoulder during the Monday practice. When I went to practice the next day I wasn't sure if I would be able to compete at all… Luckily the doctors in Zagreb took good care of me and fixed my shoulder.
Did it still hurt when you competed?
On the first day after it happened it hurt a lot, but I had to practice because I knew I had to move my shoulder. If I hadn't done that, I couldn't have competed. The problem is that I have suffered this injury five times now, so at least I'm quite used to it. On the other hand, it has never happened just four days before a competition, so it was a bit shocking.
Isn't there any way to fix your shoulder so it doesn't get dislocated so easily?
I have hypermobility since childhood. The only solution is surgery, but I can't do that before the Olympics, because I wouldn't be allowed to practice for six months and rehabilitation takes a long time.
Back to your competition: Did it affect you that the Czech skaters seemed quite unlucky on the day of the long program? Pavel Kaška had to withdraw due to fever and Tomáš Verner had a disastrous free skate.
I saw Tomáš' program while I was warming up backstage. When I saw him popping jumps I felt so sorry for him. At practice he was okay. I don't know what happened to him, but I hope next time will be better. As for the unlucky Czechs… I tried to skate well and show everyone that even though it wasn't Tom's day, we can save at least two spots for our country for next year, so we can send a strong team.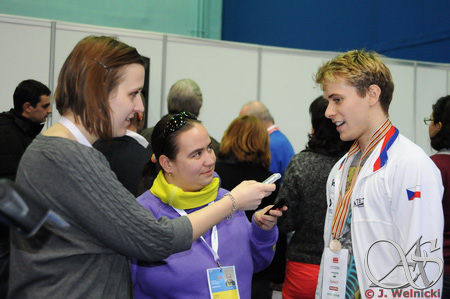 You skated right after Javier Fernandez. Was it hard to take the ice in the middle of the standing ovation he received?
I have learnt quite well not to let the atmosphere in the rink affect me. When I took the ice I switched off the volume, I switched off my brain and focused only on myself.
You have kept your long program from last season. Are there any changes in it?
We changed only the jump layout at the beginning, otherwise it's the same. I only have a new short program. But next season is the Olympic season, so of course I'll have two new programs then.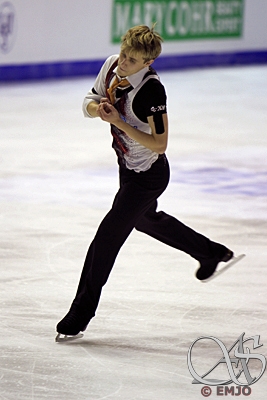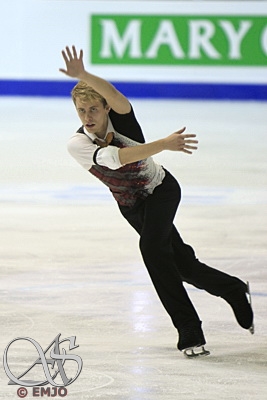 After last season you decided on a major change and you left for the United States where you are coached by Viktor Petrenko.
It was a big change. I moved overseas and now I'm glad I did. It paid off, even though it didn't look that way at the beginning of the season. Many people told me I had made a mistake. But if you change something, it takes some time to get used to it. Now I have to say that Viktor and I are used to each other and we know what to expect from one another. Now I'm very happy about this medal. Of course it's not only the result of going to the USA and practicing there. It's the result of a huge amount of work, so I have to say thank you not only to Viktor but also to Mr. Fajfr and Mr. Starec, my former coaches. They led me from my childhood until that Olympic season when people started talking about me.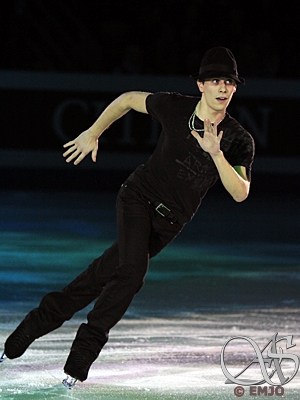 Was it hard to make the decision to go to the States?
I thought about it for a long time, and the main question was who I should go to. This was why it took me so long to decide. It's not easy to find a coach who has time for you and will take you on as his number one student. That's what I have now with Viktor Petrenko. I'm his number one student and he gives his all. It wouldn't be like this if I was with other coaches.
In which fields have you improved the most since working with Viktor Petrenko?
My jumps are more consistent and I think you could see it at the Europeans as well. I made very few mistakes in my programs. I fell on the quad, but it happens, this is the hardest jump of all. But I'm glad that after that fall – after that totally silly fall, because I had already landed the jump – I was able to stand up and skate the rest of the program very well.
Did you feel any pressure when you came to Zagreb?
Well, I didn't feel any extreme pressure. I came here to show my best and to show that finally I deserve that medal. I'm glad that it worked out and that Czech skating has one more medal.
If there was a ranking of the most successful cities at the Europeans, Brno would have placed quite high with two bronze medals! [Michal's good friend Ondřej Hotárek, representing Italy in pairs, is also from Brno.]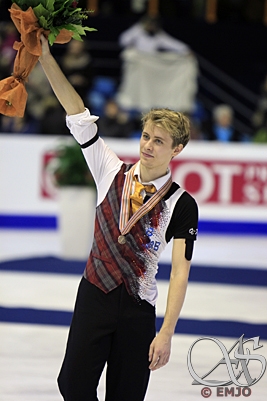 I think we brought the most medals from one Europeans in the history of Brno, mainly of the part called Židenice.
Did Ondra's bronze medal inspire you?
I guess so. We made a new year's resolution that we would get a medal in Zagreb. I am very happy for them and for myself; that we managed to do it.
Ondra said you would make a good pairs' coach!
Yes, that's right. When I practiced in Oberstdorf and they also came to practice there, I used to help them. I don't know why, but somehow I see what mistakes they make. Unfortunately, it only works with this one pair (laughs)! I'm glad when I can help, and Ondra is also very happy if someone gives him an opinion, because he can't always put his finger on what's wrong. On the other hand, he can name the mistakes I can't really define. This is kind of Brno help. We've known each other for a long time and it is a pleasure to have a friend nearby at competitions. They respect me so much that they almost bring me to the boards when they compete.