Ari Zakarian talks "Denis Ten & Friends" and extreme
July 12, 2014
By Reut Golinsky
Photo © Reut Golinsky, Xtreme Ice Production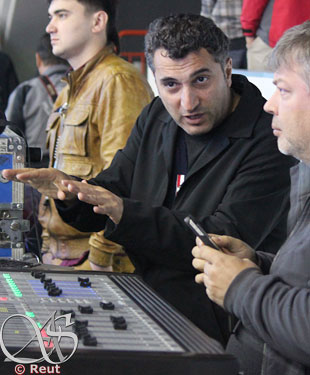 You will see him at almost any important figure skating event, whether it's a competition or a show. He will be there as a producer, choreographer, agent, team leader, all of the above or just as an honored guest. A few years ago we had a very long talk about his many "hats" and talents, and it's always a pleasure to meet him again and catch up on his news. He is constantly simmering with innovative ideas and new projects, and although not all of them are carried out in the end, you can trust that his creations will be original, spectacular, involve great casts, and include, but certainly not be limited to, figure skating.
I recently talked with Ari Zakarian in Kazakhstan, during the show "Denis Ten and Friends", and he shared with me some details about how this unique show was brought to life and about the next big thing that is planned in his schedule.
You organized this and last year's shows. In general, how did this idea occur to you?
Denis and I organized them together. After the very successful World championships Denis had in 2013, when he got silver, I sat down and talked with his mother, Oksana Alekseevna. We agreed that the time had come to organize something big in Kazakhstan. After Worlds, when they came back from Canada to Kazakhstan, they got a great welcome and huge support, and the decision about the show was finalized. Of course, a lot of work was done by Denis and his mom. This was our first joint project and I think it was rather successful. So this season after the Olympic Games we understood that we should continue, and again we managed to do that thanks to a large amount of help from Denis and his family.
For this show you've choreographed the opening, finale and also one very special number, the "battle" between Denis and Daisuke Takahashi. Tell me more about it.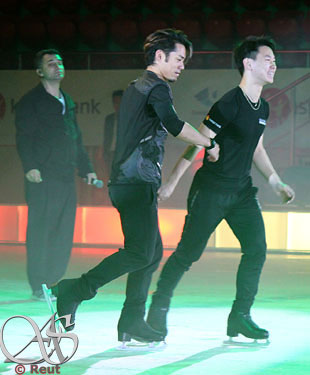 As you know I'm a big fan of emphasizing the technical side of figure skating, especially with skaters who have exquisite skills at, for example, step sequences. All this stuff looks spectacular! I've created many programs like that, first for myself when I took part in "Art on Ice". I continued with this concept when creating the "Kings on Ice" shows (with "Four Kings" number, for example - ed.). And here it took a somewhat different form; we have two percussionists, each representing "his" skater, and we have a duel between the skaters and the musicians. It also helped that Denis and Daisuke look alike on the ice, both in appearance and in their skating styles.
Did Daisuke immediately agree to this?
Yes, of course! In general, it's always very easy to work with him, his team is so nice and open to ideas, it never happens that you get "no" as an answer. His manager is also a good friend of mine. They are always positive and ready to help.
How long did it take to create this number?
About 20 minutes. (smiles) Denis and Daisuke are both top skaters, professionals of a very high class, I just had to tell them what they needed to do, where it should be done and their feet did all the work for them. I just needed to define positions on the ice and to "merge" them together. And that's it, the puzzle was pieced together.
Should we expect this show to become annual?
This is a question for Denis and his family. I hope so. We get lots of positive energy, and this year the cast was probably the most "star-packed" among all the shows which took place this or last season, with perhaps the exception of the Olympic gala.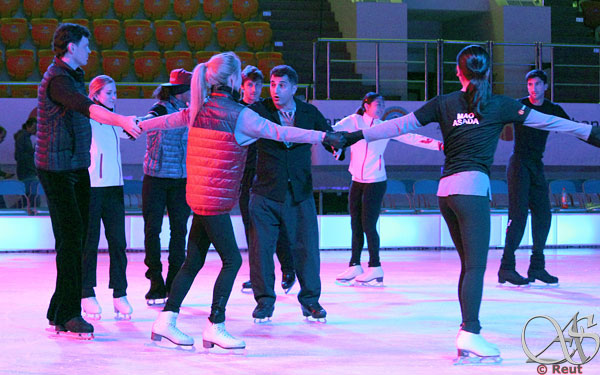 In your opinion what can be improved upon next year?
I have lots of ideas, for example to add some more gimmicks, to move a bit further from the usual approach of a figure skating gala. Staying on the ice and with the figure skaters, but...
...adding some extreme performances, which you adore?
Not exactly extreme - we will still have mostly figure skaters in the cast. For example, this year in an extreme style we had only Gev Manoukian, Vova and Lesha (Vladimir Besedin & Alexei Polishchuk). And in a way you can also say that Elladj Baldé performs in that genre here. Of course, he is a competitive figure skater too. But he is absolutely genius [in what he does here]. I'm really glad that he presented himself well in this show; he has a brilliant future, I think.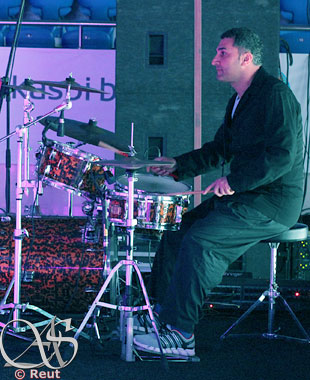 Since we're talking about extreme, I'd like to tell you about the project with which I'm occupied at the moment. It's going to be a competition, which will be held - the date is already confirmed - on December 5th 2014, in "Ice (Ledoviy) Palace" of St.Petersburg, Russia. The official title is "Xtreme Ice World Championship" and there will be 7 categories: acrobatics, aerial, spins, comedy, hula hoop, adagio. And the seventh one will be freestyle, where you are allowed to skate on your hands and on your head, virtually any way you want and can! The main rule of this competition is that we don't really welcome competitors who are acrobats or gymnasts and who have put their skates on only a few months ago, just for this competition. At least half of the routine should be actual skating and the rest can be acrobatic stunts, but all performances should be well composed. After the championships we also plan an "Xtreme Ice Show" European tour with the winners.
The last time I organized such a competition was in 2006, and this time I feel I'm even more focused on this direction of extreme skating and extreme competitions. The youth from around the world, hockey players and speed skaters, all of them will have an opportunity to partake. In the future this is the sphere in which I see myself being more engaged.

You will find a lot of familiar names on the roster of athletes already announced. For example, Philippe Candeloro, the two-time Olympic bronze medalist and two-time World medalist from France, will compete in the "comedy" category. Also Anton Kovalevskyi, five time Ukrainian national champion and toreador in the unforgettable "Carmen", will challenge himself in pair acrobatics, performing with Levgen Lukashenko. From the recent "Art on Ice" shows you might also remember Gevorg (Gev) Manoukian, hip hop and breakdancer, finalist in the fourth season of "So You Think You Can Dance", and Zabato Bebe, Austrian skater and choreographer, participant of "Young Artists Showcase" (both will compete in freestyle).
A live broadcast is promised for those who won't be able to come to Russia.
If you're interested in learning more about the championships, you can find information at the Facebook page of the event or join the "XTREME ICE PRODUCTION, INC" group.