Kailani Craine - the starry-eyed girl from Australia
October 6, 2015
By Ia Remmel
Photos © Ia Remmel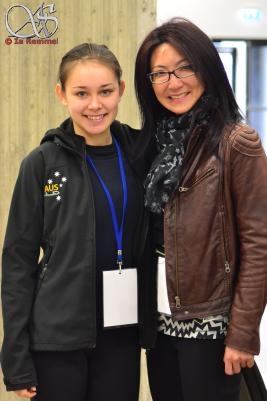 Watching the Junior Grand Prix last year, I noticed Kailani Craine right away among the other little ladies. She was lovely and enthusiastic, had nice basic technique, beautiful lines, lovely spins and promising jumps. Her bright smile and personality on the ice stuck in my mind. At first I didn't recognize the attractive lady next to her in the kiss & cry, but then it hit me it was Tiffany Chin, Kailani's American coach. (Tiffany was the World Junior champion 1981, US champion 1985 and Worlds bronze medalist 1985, 1986). Between the competitions I managed to get a brief talk with both of them.
Australia is not a country known for a skating tradition. How did you find figure skating for yourself?
Kailani: Figure skating is not big in Australia, but we still have ice rinks and competitions. My start in skating was at a birthday party which was held at an ice rink. I began to like skating and then decided to take lessons.
How old were you then?
Kailani: I was eight.
How are the training conditions in Australia?
Kailani: Not bad at all, but a lot of the time I'm training in the USA.
How did you find each other? Â 
Tiffany: I've been working with Kailani since she was 12 years old, so we met pretty early. Now she's 17, so it's been a while. I saw her for the first time when she came to a training centre in California to attend a summer camp. She was a tiny little girl, really tiny with big eyes, and she was super eager to learn! I remember thinking to myself – wow, this girl has something!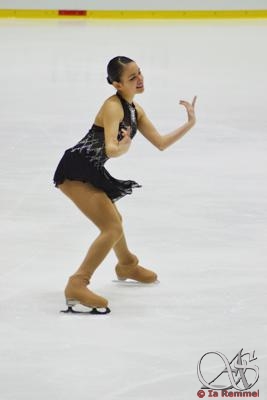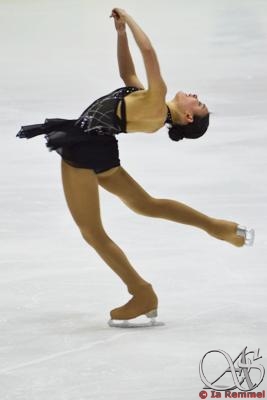 She has many good qualities!
Tiffany: Yes, she is exceptional! But besides all that, she is always very entertaining to watch. One thing I love about working with Kailani is that even though she is very petite, she has a super strong spirit. A lot of determination, combined with an amazing mind, is housed in this little package.
Which elements in skating do you like the most?
Kailani: My favourites are jumps. I like to practice jumps because they are more exciting, more challenging. My favourite jumps are the triple Loop and Lutz.

Are you thinking about the triple-triple combination as well?
Kailani: Of course!
Tiffany: Every time I see Kailani, she always has something new. She comes with big lofty goals, but the funny part is that she achieves them, little by little! Of course we are thinking about a triple-triple. When I haven't seen her for a while, I'm really excited to get home (to California) and start training again.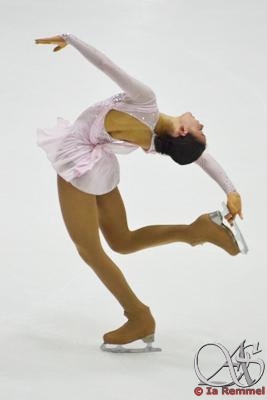 Which spin is your favourite?
Kailani: Definitely the layback spin! It never lets me down in competitions and I always get good marks for it.
Which programs do you think are best for Kailani, more active or more lyrical?
Tiffany: In the past she has had very dynamic programs. Now we are reaching for more sophisticated ones. Last year's programs were made by Jamie Isley, with step sequences by Scott Brown. (Jamie Isley is an American choreographer and coach; he has worked with Gracie Gold. Scott Brown is known for his work in ice shows like Ice Princess, Stars on Ice and Champions on Ice). This year's programs are made by Alex Chang (who has been Courtney Hicks' coach. The short program is Flamenco Fire, the long Romeo and Juliet).
Who are your favourite skaters?
Kailani: For the ladies it would probably be Mao Asada, and of course Tiffany, my coach! She had triple Axels as Mao has now! As for the men – Evan Lysacek, but I was also amazed by the French guy Florent Amodio. His program components and skating skills were great and he had the most amazing choreography.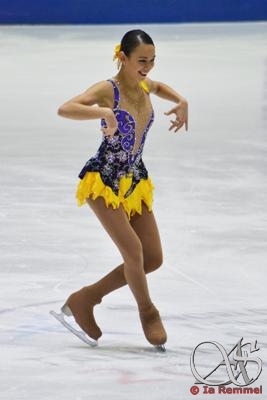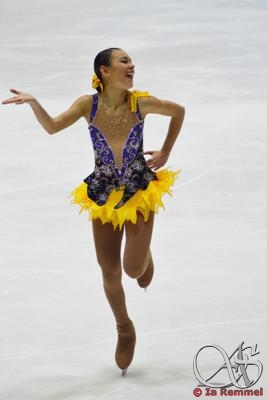 Which hobbies do you have besides skating?
Kailani: I really love snowboarding.
And you find time for that?
Kailani: Yes, for that, always!
What are your plans for the future?
Tiffany Chin: Kailani can stay in juniors, in Australia she competes at both junior and senior levels (and is the National champion in both!). But this year is the first when she is eligible for the senior level. Let's see how the season goes!