Carolina Kostner: from a blank page but with a lot of experience
May 19, 2016
By Reut Golinsky
Photo © Anna Bertoloni, Reut Golinsky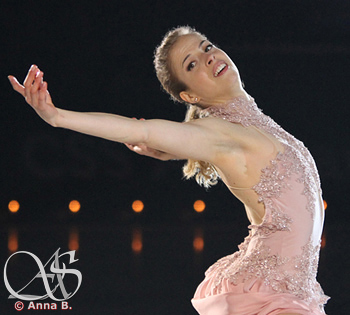 During the rehearsals of the "Ice Legends" show in Geneva last month Carolina Kostner found time to sit with us and discuss her work with Stéphane Lambiel and her plans and thoughts about her return to competitive skating.
From the current cast of the "Ice Legends" you're one of a few who've returned for the second time. Also Brian...
Yes, Brian (Joubert)... and little Noah (Bodenstein).
So how did it go for you the last time?
Last time it was just fantastic to see how a show can be done and how a special environment can be created because every skater really cares. And that also led to Stéph's decision [this year] to invite people who he knows would care. And we all [do]... Without him it wouldn't be possible for all of us to come together, because we have a lot of plans. But we all tried to keep a free time window so that in case Stéphane calls, we will be there to support him. And it's just amazing and inspiring to see how he is the glue of the whole thing - of the production, of the staff, of the creative part.
For me there was no question, as soon as he asked me, proposed to think about an idea together, to think about the music and about inviting the pianist, I said: "Let your ideas flow, I'll be there, I support you in anything." I felt especially honoured that he asked me. Our friendship has grown with time to a level where we don't need to talk a lot. We just know we're there for each other. And he can count on me any time. That's why we also decided to really make time to work on the number, a whole week just on that.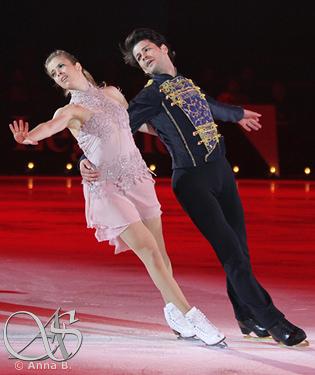 We've got time to try more options and not to just come here, have some idea in our mind and take the first option. It was a beautiful process and we're really hoping that we can bring it on the ice on Friday the way we imagined it to be. But as Khatia Buniatishvili said she plays very spontaneously, so we will try to keep an open heart and mind to be spontaneous, because that's what creates the art and the magic.
You wanted to be so well prepared that you can improvise and be spontaneous.
Yes, what I learned taking classical ballet classes is that the technique is your foundation. You go through academy in ballet to strengthen your technique to a point that when you dance you don't have to think about it anymore, you can completely lean into the emotions. And that's what makes this cast so fantastic, because everyone technically has just arrived [to the top] and so now they get the chance - and they still have passion for the sport - to continue to evolve emotionally.
It's a pity that in our sport people leave so young that they rarely reach this point. Now with Tessa and Scott coming back maybe we can lead into a change of that mentality. Maybe... That would be fantastic.
It's not your first time skating with Stéphane. You performed a duet in a few editions of "Opera on Ice". What was different for you this time?
Yes, we have done many things together. And I think that now I'm much more relaxed [going] into the movement. Back then I was so conscious about it, I was thinking: "I hope it is going to work somehow." And now we know that it will work. So we get to move a step further and think how we want it to work. Maybe it can be a start of something, maybe we can continue.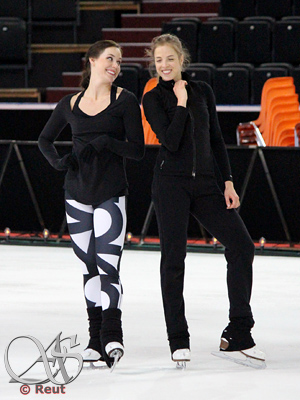 Exciting news about the coming season is your comeback which you mentioned earlier. Do you have any plans and dates for the summer preparation?
No. The thing is that I'm really enjoying the process; it's like starting from a blank page but with a lot of experience in your backpack. I feel that I have "packed" everything and now I am standing on a trail and need to decide which way to go. My experience told me that sometimes it's better to let things flow, so I decided not to rush with any definitive decision. Since I went through a big roller coaster of emotions, happenings and situations, it will take time to digest everything; maybe also it will take time to give myself answers. I've changed a lot, for me it's not just going back to the situation like it was before and start from there. I want to improve. I'm also trying to structure my life, my staff, and my calendar. I think the goal is to find happiness in my daily training and the rest will come. If you enjoy what you do then the rest is just the cherry on the cake.
But this structure is unfortunately not ready yet, it will take time to try it out, to feel what works, which places, which ideas. I moved to Rome last year in March. I was not skating that much so I took the opportunity to discover my roots. Since I was fourteen I lived in Germany, but I'm truly Italian, I feel Italian. I grew up and was educated within the German culture which was very important for my sport. I think that helped a lot. But Italy is a nation of poets and artists and that's how I feel inside. So I moved to Rome, I continued my arts history studies and had an opportunity to meet people outside skating. I started classical ballet classes, met a lot of very inspiring young aspiring people in professional dance [world]. And I hope that I can put all these things into my skating. It will take time to assimilate, because the mind and the body need time to digest everything and find their own way. For me skating was always about finding my own movement, my own life, and my own strengths.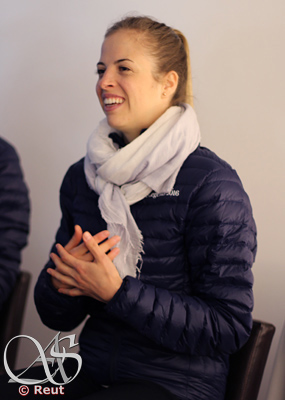 Sometimes it worked, sometimes it was hard, but everything I did was with 100% of conviction.
So you're not sure if you will return to train in Germany?
Not full time. There is an ice rink in Rome. My choreographer is in Toronto and Mr. Huth is in Germany, so right now I'm moving between three places and I enjoy it, because it's a constant change and I get to see different professionals. I have a chance to work with best professionals in my world, so I want to use this experience and not to stay only in one place, wishing for things and not making them happen.
Do you know when you will work with Lori Nichol on the choreography?
I will be there the whole July, but we don't know how we will structure the work. We will go spontaneously. She has a lot of other skaters coming in. We've been working together for ten years; we understand each other so well that I'm not worried that the work won't be done. So we will just go with the flow and enjoy the process, that's the most important part.
What about the schedule of your competitions during the season?
It's really hard to know exactly at the moment.
But as soon as you're decided we can expect news on your site, right?
Absolutely. It will be there for sure.
We're working on a new website to make the information more accessible and up-to-date. My team and I are working hard to keep all my fans updated on social networks and the web site. All started 2003, just for fun and for a fan of mine's school project. She contacted me to ask if she could make a website. And I started sending her one picture, then maybe ten pictures. And it started to grow. And now we're trying to restructure everything with my new management team because there is a lot of information now... Pretty soon it will be ready.
Lots of work and lots of plans...
Lots of work, but creative work, I love it! And it's beautiful to work with friends.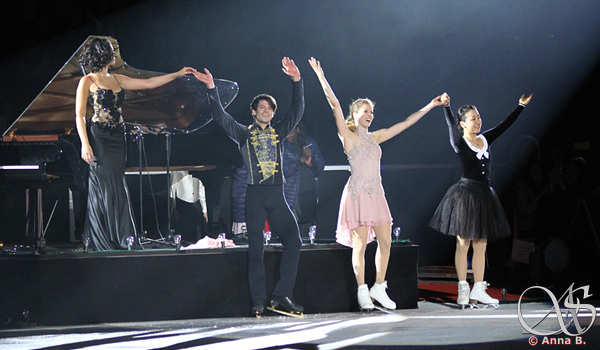 Follow Carolina's news on her official site, Facebook, Twitter and Instagram.