Talking to Taiwanese skaters Amy Lin & Chih-I Tsao
June 29, 2017
By Paoling Liu & Luna Lee
Photos © Luna Lee & Paoling Liu
Visiting the very first Junior World Championships in Taiwan, we could of course not miss the opportunity to talk to Taiwanese skaters Amy Lin and Chih-I Tsao. Ladies first, so first you can read our talk with Amy, and Chih's follows.
Amy Lin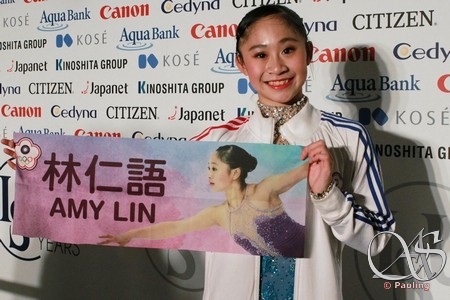 Amy Lin at 18 years old is the 2013 US novice silver medalist and started skating for Chinese Taipei in the 2015-16 season. When speaking to the General Secretary of the Taiwanese federation mr Eddy Wu, he mentioned about her: "Amy has strong willpower and I believe that after changing her coach, she will become stronger."
Our conversation started with the JGP in Yokohama, 2016.
In the JGP, you withdrew from the long program after the end of the short program. Can you tell us what happened?
Amy: At that time my back was a bit hurt, but later I found my left ankle seemed to be fractured, so after discussing with my coach, I decided to withdraw.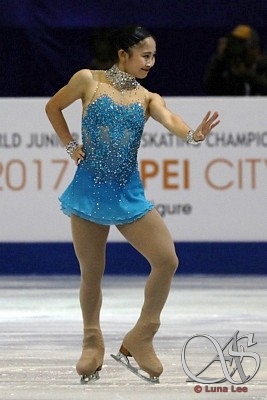 But we heard that your right ankle was also injured?
Amy: Yes. After the left ankle fractured, I rested for a month. Then my right ankle got sprained, so I hadn't practiced on the ice for three weeks. In this competition, I didn't give myself too much pressure, just did what I could do.
And then you changed your coach when you got back to the competition?
Amy: Yes. When I wasn't on the ice, I couldn't do anything. I started thinking about my next step. My old coach (Tammy Gambil) and I had been together for four or five years, and it seemed to hit the limit, so I decided to change my coach.
What's the bottleneck? What's the difference between the two coaches?
Amy: If I stay in the old training team, I think I can't progress. I hope my jumps can be higher and more stable, it is the main reason to change the coach. The new coach (Rafael Arutunian) is very different in the teaching of "technique" and I like the way he teaches the jumps, not only focusing on jumping, but also spins and footwork. His requirements are very high, although in the beginning I wasn't quite used to his method, but I hope to be able to change all my technical moves within the next two years.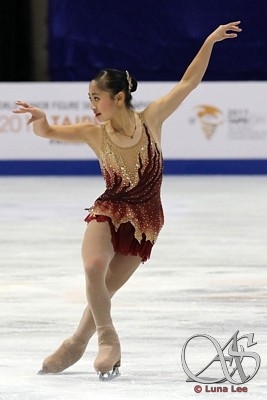 Your first World Championships was in Boston last year, what was your impression? Your short program broke your personal record and also won the appreciation of the audience. For next season, will you still choose brisk music?
Amy: The memory in Boston was wonderful, and I really enjoyed my first World Championships. I like my short program too. After the World Championships, I felt much stronger, mentally and I was not afraid of other competitions any more. I also felt the audience liked my performance. So this time my choreographer still chose a rhythm of a light song. I didn't like the song in the beginning, for me it's a little too happy (laughs). But after I gradually grasped the rhythm of the song, I like my short program now. And it's very pleasant to collaborate with my choreographer, he wants me to accomplish some moves first, before carrying on with the next move, but we will still discuss how to do achieve this. In addition, the long program music was my choice, some people said that music was not suitable for me, but I really like that music, so I think improving the elements is the most important thing to do; I have to perform all the elements.
What made you keep going?
Amy: I really liked and enjoyed the speed on the ice, it feels free. Although I feel sad that I keep getting​ injured, but I hope that my jumps can be more stable, just like Russian skaters. I know changing the coach before the World Championship is a very big decision, but this was my choice and I will​ do my best to complete. Besides, I really hope to get the Winter Olympic qualification for Taiwan, and do my best to promote figure skating to the whole of Taiwan, to show the children how great figure skating is.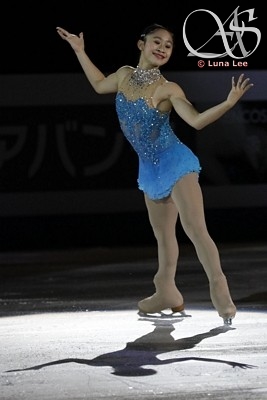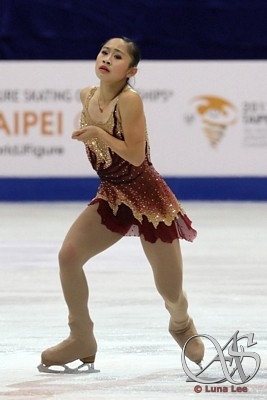 Chih-I Tsao
Previous inline skater, current national champion of Taiwan for the second time, this was Chih-I's 6th time competing at the Junior Worlds. General Secretary Eddy Wu (in our previous interview) had the advice for him to develop his stamina and strength.
We talked to him after his free program about his past experiences and his plans for the future.
Congratulations, is this your first successful triple Axel in the competition?
Chih-I: Yes, this is the first time I have successfully landed the triple Axel in competition. I always think too much when I do the triple Axel, and I fail almost every time. Maybe I also need to work on other aspects, but this is the jump I want to complete the most. So when I landed successfully, I looked at my coach immediately (Laughs). I was so excited, it's the feeling that finalIy I had overcome my psychological obstacle.
But besides the triple Axel, from last year's competition until now, you have a great breakthrough from your performance? For example, your body becomes more flexible.
Chih-I: When I chose the music last year, I was thinking, this year is my last year in Juniors​, I want to pick mature music that will impress the judges so I chose a tango genre that I've never tried before. When the choreography was finished, I focussed on strengthening my performance. I remembered the first week, I was afraid of performing.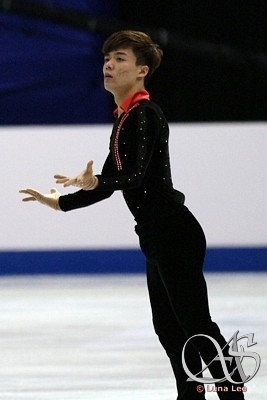 The music is tango, but my dance moves were like love songs (Laugh). Later my coach helped me a lot on dance and artistic movement training. The​ first two competitions I did not do well until I watched my performances, re-amended and adjusted, and then it got better and better.
What's the new plan for the next season?
Chih-I: After the end of this season, I will start arranging my new long progra, but the short program will remain the same. Because I really like this short program, I hope to continue to hone it. This season's long program is tango, next season I want to choose a lyrical and dynamic song.
You attended a lot of competitions this season?
Chih-I: Yes, I have been skating for ten years. It looks like a long time, but in fact the time flies quickly. When I realised that I would need to participate in ten competitions this season, I was thinking how I would be able to do that. But now, the World Junior Championship is already my ninth competition, the World Championship is the last one, so I really appreciate the support of my family and coach, as well as the Chinese Taipei Skating Union. They always care about me and provide everything when I train abroad.
Have you ever wanted to stay abroad for long-term training? Or change coaches, like Amy?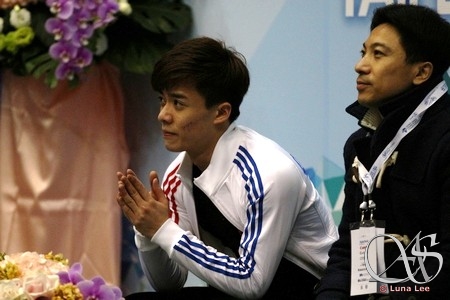 Chih-I: I trained in the United States for two months, after training I returned to Taiwan. This season I have more competitions, so since last June I have been in the United States until the beginning of the season. I am not planning to stay abroad. After all Taiwan is my home town, it is a good country. All my family and friends are here, I can't stay away from them (laughs). In addition, I have worked with my coach since I was 15 years old. He came from China, and he has always been with me. It's a pleasure working with him, so I am also very grateful to him.
Do you feel pressure when you see other skaters have a good performance?
Chih-I: Of course I do. But self-breakthrough is the most important thing to me, and then focus on my own performances. Especially when I compete in Taiwan, I want to perform the best.
So you had an unforgettable World Junior Championship this year?
Chih-I: Yes, the last World Junior Championship was really hard to let go of. The competition also allowed me to add a lot of self-confidence, and I am really happy I broke my personal best score. I will continue to practice, and will live up to expectations of the Taiwanese fans.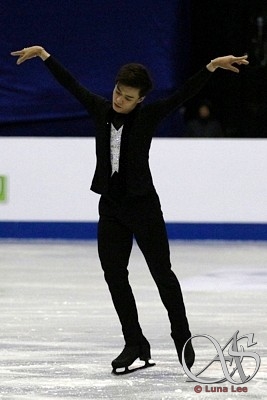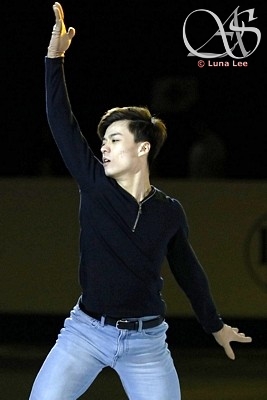 After the World Junior Championship, Amy Lin and Chih-I Tsao were immediately participating in the next competition, the World Championships. Although they didn't advance to the long program, they still won't give up. They will participate in the Nebelhorn Trophy in Germany in September this year, and continue to fight hard to get the Winter Olympic qualifications for Taiwan.