Elena Buyanova: "In sport there is no life without rivalry"
January 23, 2017
By Oxana Shkrebtienko
Photos © LMDJ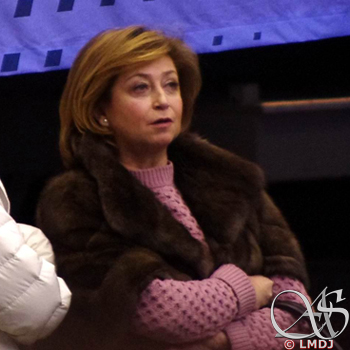 Elena Buyanova (Vodorezova), a famous Soviet athlete in the past, nowadays is no less famous as a coach who has raised the first Russian Olympic champion in the ladies single category. Elena Buyanova is not going to stop there. Last spring Maria Sotskova decided to start her first adult season with a new coach and transferred to Buyanova. We spoke with Elena about her new student and about her work immediately after the free program at the Russian Nationals in Chelyabinsk.
I congratulate you on the successful performance of your new pupil Maria Sotskova and her bronze medal! You began coaching her this season. What has been achieved and what do you still have to do?
A lot of work has been done during this time, really a lot. Perhaps the result is not yet evident , our work continues. We tried to add in components, to discern what she has, what she is able to show and to develop it, to disclose her femininity and intelligence in skating. Besides, Maria is tall, it is more difficult for her to skate and jump than others. It was an interesting challenge for me as a coach, if I can work with such a tall girl.
And how is it going?
Now it is too early to say. Masha is a very assiduous, hard working student. She is a smart person, who absorbs each coach's word. And above all, she is eager to learn herself, this is the most important thing.
Does a strong rivalry in the Russian team hinder or help you?
I just admire the level of our girls' skating! It's very stimulating, it moves us forward. In sport there is no life at all without rivalry.
What are your plans and goals for this season?
The goal was to qualify for the main starts. If the federation confirms Maria's membership in the team, then we continue to work and to prepare for the Europeans in Ostrava.
The complexity of figure skating has grown even when compared with the previous Olympic cycle. What do you think, is it justified?
I always think so - if a person knows and is able to perform it, why not? Look at Alina Zagitova or Evgenia Medvedeva, they demonstrate the highest technical level. They prove with their programs such a complication is possible, and they deal with it. If others can not - it is a problem of others.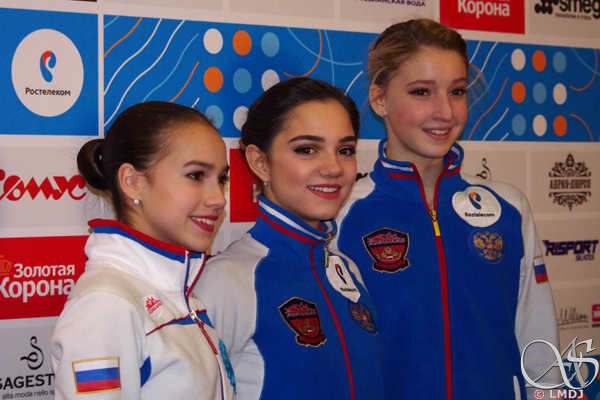 But then the risk of injury increases. Figure skating is considered a traumatic sport.
Believe me, figure skating is not more traumatic than other sports. And the most traumatic one, in my opinion, is football!
In this regard, I can not help but ask about Adian Pitkeev. What about his health today?
Adian continues his therapy. Of course, he really misses the competitions, he wants to skate very much. But for the moment he has not had a practice on ice and the doctors don't allow him yet. For the time being we only treat him.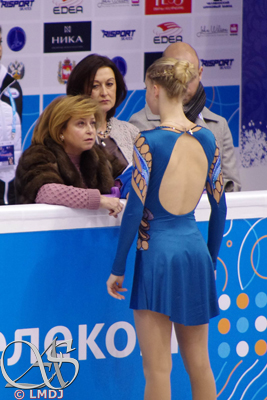 Last year he was treated in Germany, America, and here, in Russia. We continue the recommended treatment and wait until the pain vanishes. We look forward to his return; he is very interesting, he is able to become a great skater! During the short time that we have worked together, I've had great pleasure, I really like Adian!
During the 90s, many Russian coaches have gone to work abroad, but you have stayed. Why did you make this choice?
In fact, I have had many offers to work abroad. But my wise husband said: "Elena, a person is born in the place he's fitted for. Wait and grow with the children."And we stayed in Russia, something we never regretted.
And it's great because the coaches, as you have, could grow a new generation of athletes who win medals for our country today.
Of course! (smiles). And most importantly, that young coaches grow and can continue the traditions. And now already they bring up the champions.
What motivates you to continue working? After all, you have already achieved the main dream of each coach - to grow the Olympic champion - in Sochi.
Every athlete has his own story. I was happy that Adelina Sotnikova won the gold Olympic medal, it was very hard work, nothing more existed for her, but the goal - Olympic games. Together we walked a long way to the top, and together celebrated the victory. I would be happy to repeat this success with another athlete. With each student you gain an experience, ideas, you learn new things, despite the fact that you have been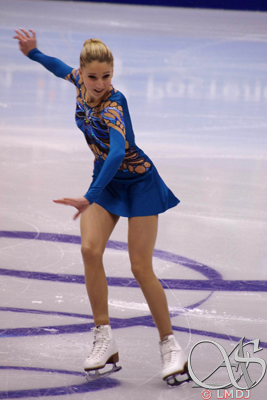 working for years as a coach. As long as it is interesting for me and I have enough power, I will continue to train.
Sometimes skaters from other countries come to you for the practice. What does working with foreigners give to you as a coach? For example, last year Chafik Besseghier from France trained with you 2 weeks. When I spoke with him, he expressed great appreciation for this.
I rarely work with foreign athletes. But it is always interesting. They train in a different way, they behave differently toward the coach. Yet, technically they are learned in other schools, and it is important not to spoil or break the basic technique. In a short time of such practice we can manage only to improve, to polish some things. Chafik has worked with Maxim Zavozin, one of the coaches from our team. I am very pleased that he liked this practice.
Is it psychologically easier for you to compete or to stand at the boards and watch your students skate?
These are completely different things. I can't say... You feel exhausted in both cases... When I competed, I felt tired mentally at first preparing for the skating, then performing the program. And now, at this specific moment, I feel completely empty, all my emotions and nerves I left there, at the rink.
Thank you very much for the interview. I wish your team well in your preparation for the Europeans and a successful performance from Maria in Ostrava!