Mr Eddy Wu: From hotel management to ISU judge & event organiser on the worlds stage
June 23, 2017
By Paoling Liu & Luna Lee
Photos © Paoling Liu & Luna Lee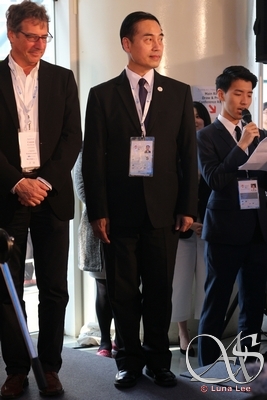 In March the 2017 World Junior Championships took place in Taipei City. On the last day of the event we had the opportunity to interview Mr. Eddy Wu (Photo: left Technical Controler Fabio Bianchetti, right Mr Wu), the organizer of the event and also the Managing Director of the Chinese Taipei Skating Union. He was a skater, coach and international judge at ISU competitions as well as Olympics. We were very curious how he goes about promoting figure skating in Taiwan.
When was the opportunity to hold the first ISU figure skating competition in Taiwan?
The Taipei Arena was built in 2005. We organized the ISU Junior Grand Prix the next year in 2006, not only for figure skating, but also for the speed skating, hockey and other events.
Did you hold a senior position at the Chinese Taipei skating Union at that time?
At that time I did not hold any important duties in the skating union. I was the chairman and Deputy Secretary-general at most. The former general secretary Mr. Guanghuai Li is a sports enthusiast and promoter. When the ice rink (Taipei Arena) opened, he was very active in competing for the tournament, like the Asian Open Figure Skating Trophy. We started a lot of ISU international competitions in 2011, including the Four Continents and World Junior Championships this year. However, to operate an association, each department needs professional staff, but the funding was the problem, a lot of work was carried out by the volunteers. Because I have the experience of being a skater and a coach, I help the union deal with many things. But after the 2014 and 2016 Four Continents, General Secretary Lee left the union because of physical factors. After discussion, the union needed a person who had figure skating knowledge and experience to continue the campaign, and then I became general secretary.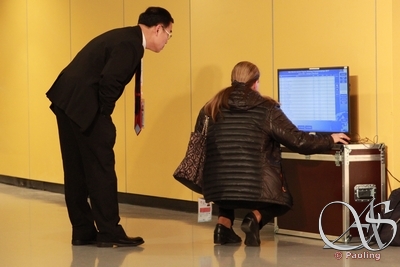 Before you became a general secretary, did you have other duties such as international judging?
Yes, I have been in a five-star hotel as deputy general manager for nearly three decades. But I love figure skating so much, during working in the hotel, I passed the international judge qualification examination. My bosses were very supportive of me, they let me go abroad for the referee work in spare time. I quit work in the hotel after taking over the duties of General Secretary, and to concentrate on the promotion of skating. For me, taking over the job (General Secretary) is more of a sense of a mission.
Do you bring your hotel management experience to the competition?
(photo: Mr Wu with Marin HONDA)
For example, The World Junior Championship, there are total of 43 countries and 184 skaters came to Taipei, which is the largest event we ever had. We treated all the skaters and entourage like hotel guests. There were daily events, transport pick-up, more than 400 room arrangements, the meal deployment for the skaters in the arena or hotel, volunteers and interpreting training and support systems, etc...
Volunteers were like the butlers of the hotels, to meet the requirements of skaters or coaches as far as possible. In addition, the Taipei Arena has great geographical conditions, it's very convenient from the hotel to the arena, and the main rink and practice rink are in the same building, which reduces the time skaters spend in traffic, so they have more time to rest. We have successfully hosted the Four Continents twice, so after the 2016 Four Continents evening dinner, the ISU gave us the highest recognition, which is a really great honor. As the Winter Olympics 2018 are going to be held in South Korea, the ISU hopes that Taiwan can hold the Four Continents again. They think many non-Asian skaters can compete in Taiwan at the Four Continents first. Then when the jet lag is not a problem, they can take part in the Winter Olympics in Pyeongchang. For many reasons, Taiwan agreed to continue to hold the Four Continents 2018.
What kind of impact do you think hosting a large competition will bring to Taiwan?
We hope that by holding a big event, we can attract more figure skating fans to participate. But to be honest, figure skating is not popular in Taiwan, we don't have many fans, unlike Japan or United States, where the audience field is always full. That is why we can't sell tickets in figure skating competitions; we can only use promotional methods to promote figure skating. In addition, when there is an Ice Show in Taiwan, we are co-organizers, which is to let more people know about figure skating. Of course, we hope by promoting figure skating, there will be more fans to support Taiwanese skaters. And Taiwanese skaters can have more opportunities for exposure in international events.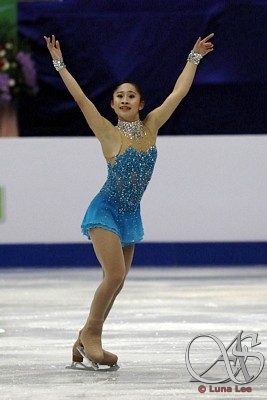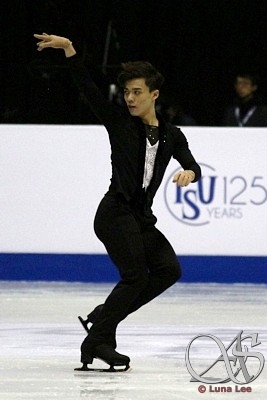 What skating skills do Taiwan's skaters need to strengthen most?
In addition to the TES (Technical Element Score) stability, PCS (Program Components Score) is still necessary; in particular, they need to strengthen skating skills. Coaches in Taiwan emphasis jumping and spin more, they don't attach the importance of turns and edges​, there is less fluency and transitions. That's why Taiwanese skaters have very low scores on PCS, so we strongly asked skaters to achieve certain skating levels in order to advance. I believe that the ability of coaches and skaters will be able to upgrade. When the skaters interpret the music, they will not look like "wood" (laughs). I often remind skaters to compete every game as an experience and learn to deal with the pressure. When you are on the ice, you must be shameless (laughs). It's very important to get the "PCS" from that. And this year we have two Taiwanese skaters, Chih-I Tsao and Amy Lin, who qualified to participate in the World Championships. The qualification in the World Championship is hard, it equals Olympic Games. I would like to provide some advice to the skaters and coaches. For Amy Lin, I hope her injury can recover as soon as possible. Amy has strong willpower and I believe that after changing her coach, she will become stronger. For Chih-I Tsao, developing stamina and strength.
You talked about strengthening skating skills and the program components score (PCS), but now many skaters do a lot of quads to improve their scores, what is your opinion about that?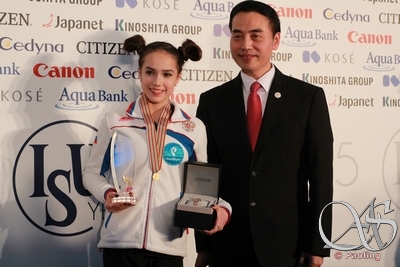 (Photo: Mr Wu with Alina ZAGITOVA)
I think this is a fact that can't be changed; the top six skaters in the competition must have at least two quads. Yuzuru Hanyu, Javier Fernandez and Patrick Chan are all different types of skaters that can do quads, but I think the judges will score based on "clean programs". For example, Jeffrey Buttle of Canada, he integrated into his music, affected the audience and the judge's emotions. Even without quads, he still won the 2008 World Figure Skating Championship. At that time many skaters tried hard to do triple Axel (3A), and only a few skaters did quads. The judges didn't care about the quads, they cared more about a "clean program" and the performance. Jeffrey Buttle and Jason Brown are contemporary art performers.
Several of the neighboring countries in Taiwan, such as China, Japan and South Korea, have been very successful in figure skating. For example, Japan Skating Federation holds a summer camp for skaters every year and hires coaches from abroad to teach them. Has Taiwan considered holding​ a similar camp?
I think the biggest problem is we don't have the venue. Skaters only can use the ice before 9 am and after 9 pm in the Taipei Arena Ice Land. Not only figure skating, but speed skating and hockey also need to use the rink. So some skaters prefer training abroad, in order to have a better training environment. But the situation in Japan is different, they not only have a lot of ice rinks, but skaters are also very competitive. So they have a lot of international competitions in Japan. Even though we only have one ice rink, we still went to Japan to observe for two consecutive years to try to learn how their skating union works. In addition, with few skaters in Taiwan, we can only focus on key training. When the skaters are abroad competing, we give them information that they need to participate in international events, and provide skaters with the medical team. We also hold workshops for coaches. We don't have a good skating environment like Japan, but we have been trying hard to create formal local competitions for Taiwan skaters which were held with international competition standards. For example, in the National Competition, we invite (international judges) Olympic technical experts, the referee to score, so that the domestic competition becomes more formal (international). In addition, we had also invited Japanese skaters Kaori Sakamoto and Haruka lmai to Taiwan to perform in the Nationals, so our skaters can communicate with other foreign skaters.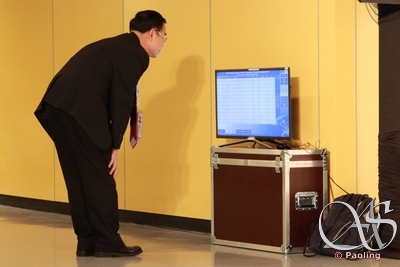 What's the next goal in the future?
I think to hold the World Championship is our next goal. The other goal is about the Winter Olympics next year. Taiwan has been absent for a long time in Figure Skating at the Winter Olympics. This year we have two skaters participating in the World Championships. I hope they can get the Winter Olympic qualifications. Of course, I also saw the potential of many young skaters; we expect to continue to train more Taiwanese future stars.