Brian Joubert: "In a good moment, in a bad moment - I'm always there for my students"
September 6, 2018
By Titanilla Bőd (Új Szó)
Photos © Lilla Bognár, Wilma Alberti, Mireille Geurts
As a skater he had many titles and thousands of fans. As a coach he is just a beginner. Brian Joubert is now discovering a new side of his beloved sport and he is truly happy about it. We met at the Junior Grand Prix in Bratislava where his student, Kim Cheremsky competed. In this interview he talked openly about his coaching experiences and future plans.
How do you feel now being at a competition with your skater?
I'm very proud, because it's a Junior Grand Prix event, a very important competition. I'm a young coach, so I need to have experience, I need this kind of event to improve myself, to be better for my students. I love it.
How many skaters do you have altogether in your club in Poitiers?
More than one hundred. I coach everybody. I'm coaching young kids, like two years old and also Kim [Cheremsky] or Adam [Siao Him Fa], who are doing Junior Grand Prix events.
How much time do you spend at the rink?
I did a summer camp, where I spent ten hours on the ice every day. I couldn't take off my boots. But it is so interesting! All the skaters are different and even if it's a lower level, it is interesting because you want to push them, to push their limits. I prefer being a coach to being a skater.
Really?! Why?
Because it's more difficult. It's more stressful. When you are a skater you know what's going to happen. You know your body and so on. But when you are a coach, you just have to wait and see how your students will perform; you can't do anything [when they are competing]. So it's more stressful, but that's what I prefer.
When you are at a competition, are you more nervous now than when you were skating yourself?
Yes. When I was a skater, the music started, and the stress was over. There was only the program. When you are a coach, you watch your skater going into the jump, you are worried, but you cannot do anything. You might see that he is going to make a mistake, but you have to wait. But sometimes, at a bad competition or a good competition, there is a good feeling, you share something with your student, and it's amazing.
Are you a strict coach?
I don't know… You have to ask my students. (thinks about it) No, I'm not strict, but I have some rules, and you have to respect the rules. You have to respect your coach, your partner.
In Bratislava your skater Kim Cheremsky had a bad short program. In such cases, when your skater has a bad competition, do you talk to them to cheer them up or do you leave them alone?
Right after the short program we had only a short discussion. We had a longer discussion the day after. It's a team. She made a mistake, but of course I made mistakes, too. We have to know what exactly we have to improve on for the rest of the season, for the next competition. It's not only the fault of a skater. I like to talk with my students, when there is a really bad performance. I want them to feel that I support them any time. In a good moment, in a bad moment – I'm always there for them.
Do you get angry?
If the skater gives up, I will be angry and disappointed. But I know figure skating is so difficult. Even if you are ready, even if you have a good practice and a good six-minute warm-up, still, everything can happen in the program. So if my student makes some mistakes, it's okay. But if he gives up, I will be disappointed.
Is there any former coach of yours who is an inspiration for you?
Tatiana Tarasova. She is an example for me. I try to do what she did for me.
What is the most difficult thing for you in coaching?
All the skaters are different. So to fix the same problem, you have to use different words, because one guy understands this way, but the other one won't understand. You have to know your student exactly, to know what exercise you have to give them.
How did you start your cooperation with Kim Cheremsky, who is representing Azerbaijan?
I've known her for a long time. When I worked with Nikolai Morozov, she used to practice at the same rink. She was big fan of mine, so we stared to talk together. A few months ago she contacted me, because she had problems with her ex-coach and she asked if I could be her coach. I said yes, because she is a nice person, I like how she skates and it's a good challenge.
Do you find any difference in coaching girls and boys?
Oh, yes. (rolls his eyes) With girls it is so difficult. You can't imagine! They like to have attention, so it's much more difficult for me to work with the girls. With the guys it is easy. I have so many guys, and there is a good atmosphere and a good spirit between the guys. They help each other, they try to push each other, but in a good way. The girls are fighting all the time.
And you are the one to calm them down, and so on…
Yes. It is a problem sometimes.
This season there are many new rules in figure skating. The free programs of men and pairs are now shorter, there is a scale from -5 to +5 for GOE… What do you think about these changes?
I like the idea for the GOE, but when you make the program shorter, even if you take out one jump, it makes it harder physically and also for the transitions. I think it was better before. But the skaters are amazing now. It is unbelievable. They will do a great job.
In Bratislava we saw 13-year-old Stephen Gogolev landing three different quads in his free skate. You must be happy to see so many quads in men's skating!
Of course, I love it! I was fighting all my career for that. Now when I see Gogolev doing three quads, or Nathan Chen doing six quads – that's amazing! However, I'm happy I'm not on the ice anymore, because it's so difficult. But I'm happy and proud for my sport, and I'm happy that I fought for it a lot.
How do you feel in the coaching community as a young coach? Do the others accept you?
Yes. I had a discussion with the French coaches, they are very happy for me, and I was warmly welcomed at international events, too. Everybody is happy. Now I just have to prove that I can be a good coach.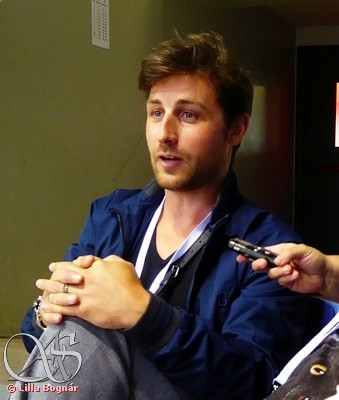 Which do you like more: the technical side of coaching, teaching the jumps, the mental preparation or creating a program?
I love the technical side of my job. Also the mental part, to fix some problems, to make skaters more confident. As for choreography, I can make it, but I prefer to work with someone else, to create a team around me. I think one coach can't fix all the problems. I can fix the jumps, the spins, the condition, but I need some people around me.
You had many coaching changes in your career. Now, as you are a coach, do you understand your previous coaches a bit more? Do you see it from a different perspective?
I understand now that it's very difficult to be a coach. But I still don't understand some decisions of my previous coaches. I try to use what I didn't like in a way that I try to do the opposite. I will try to do my best. Of course I will make some mistakes, but I give everything when I'm on the ice.
What are your ambitions as a coach? Do you want to have students on the podium at major competitions?
It can be amazing for me. But I have a student, she is seven years old, and she landed the Axel – for me it was amazing! Of course it is great to have a student on the podium at a big event. That's my goal. But to see the my kids with a big smile on the ice, that's the first goal for me.
So it seems you have many happy moments on the ice as a coach.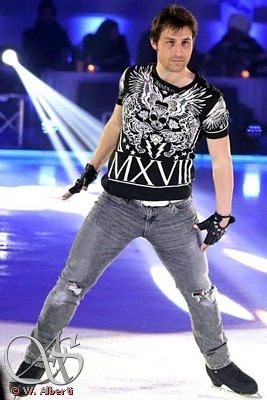 Yes, but I have to say that they are on the ice not for fun. They need to enjoy, but we are on the ice to work.
Do you have time to skate yourself, to be in shape for shows?
Last year I did a lot of shows, but now I don't want to skate any more.
Don't you miss it?
No. I really love being a coach. I will practice sometimes for myself, but I don't want to do shows.
Your fans will be disappointed if you don't do any shows anymore…
I don't think so, because they will be happy to see my students! (big smile) And I have no time to practice, so if I did any show, the quality wouldn't be good. To respect my audience and the producer, I have to work and at the moment I have no time for that. Maybe later, but not at this time.