Donovan Carrillo: "I often have to skate in a public rink with recreational skaters"
August 22, 2018
By Titanilla Bőd (Új Szó)
Photos © Wilma Alberti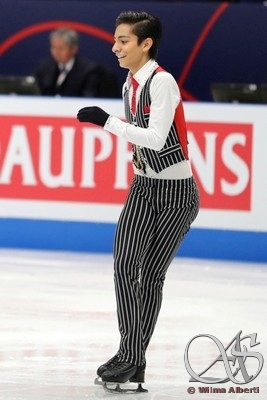 Passion, fun, youth – these attributes can't stay unnoticed. Donovan Carrillo stole the show of the early groups at the Worlds in Milan and with a playful short program he managed to qualify for the free skate. He showed a more emotional side of himself there, but the good connection with the public remained, and people went crazy as they have just found their new sweetheart. I caught up with the 18-year-old Mexican skater in the mixed zone after his long program.
What are your feelings about your first World Championships?
Amazing! I've learnt a lot. Being here is like 'wow', because Mexico isn't a figure skating country. But it doesn't matter, I really work hard for being here. I'm happy with what I did. I really enjoyed [it]. I like my programs and I think it is the most important thing in figure skating: to enjoy. Because sometimes you just want to jump or spin, but if you enjoy what you do, it's better, because it is not just a sport, it's an art.
We can feel it from your performances!
Yes, figure skating is a passion for me, not just a sporting activity. It's a passion! I really love what I do.
You have a good connection with the public, they immediately loved you in Milan.
I feel that. It's like a motor to do weird things. When people clap, scream, it feels really good, it gives me energy.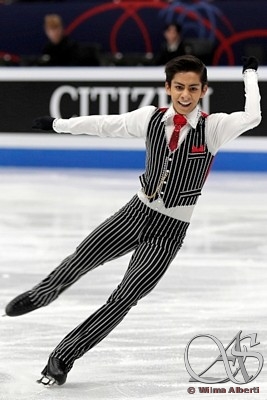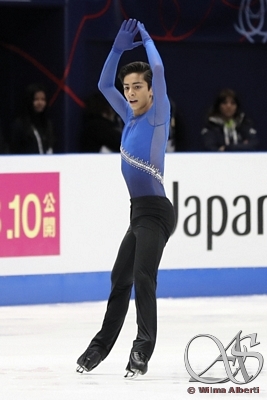 What is it like to be a figure skater in Mexico? What are your training conditions?
It's kind of hard, because we don't have big rinks and I have to skate in a public rink with recreational skaters. We are on the ice at the same time. It's difficult, but when you have a goal you just go for it, and you don't care about the circumstances.
So you don't have any ice time for your own?!
Sometimes in the morning, but most of the time I skate at a public session.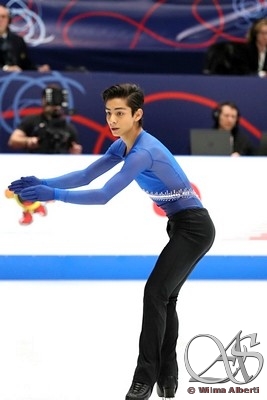 And when you go for a jump attempt, you scream "Watch out, I'm coming"?
I try to do the jumps where there are less people, but sometimes I have to do it even when they are there.
What about financial support? Do you get some support from the federation or sponsors?
I'm still looking for sponsorship particularly. We are working on this. Now, I feel like it will be easier that Mexico has been at the World Championships.
Do you get any attention in Mexico? Do people know about figure skating? Are you in the news?
Not in all the news, but I'm in some of the news and some Facebook pages. That's important because in Mexico figure skating is not a big sport like soccer, but I feel it could be bigger.
When I googled your name, one of the first results was about how you gave a good answer to all the homophobic commenters.
In 2016 I had a little problem with some people in Mexico, because they thought that if you practice figure skating, you are gay. I said, no, I'm heterosexual, but I love what I do and I know what I like. There were some haters, but it is much better now.
What are your goals as a figure skater?
One of my biggest goals is to qualify for the Olympics in 2022. I'm going to work really hard to be there.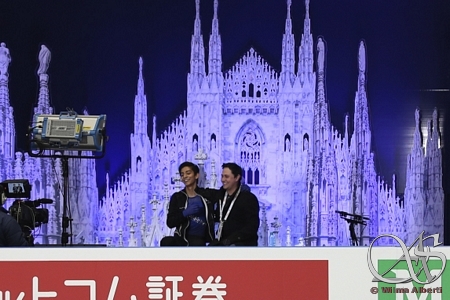 Do you think it is possible to reach this goal when you stay in Mexico or do you plan to move abroad in the future?
I want to skate in Mexico, and maybe go for some shorter stays abroad.
How popular is this sport in Mexico? How many people are doing it as a sport?
We have lot of little skater kids, but most of the rinks are small. We need to have more rinks to make the sport bigger.
How did you start skating?
I liked a girl… My sister used to skate before me, and I really liked a girl from her group. So I told my parents I also want to skate. They said it's fine. I had the same coach as my sister and he told my parents he sees the attitude in me to be a figure skater in the future. I did gymnastics and diving before that, so I had most of the base that figure skating requires.
How hard it is to make the transition between junior and senior skating?
Physically it is much more tiring, because I competed a lot in this season. But the good news is that I'm here at the Worlds!
You attempted only double Axel in Milan. What about the triple?
I didn't go for it, because it is not consistent, but I'm going to work hard to make it happen next season.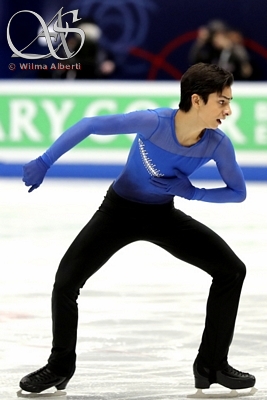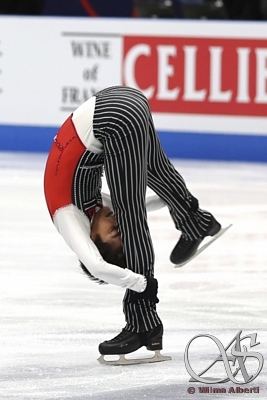 What do you think about all those quads the top guys are landing?
That's amazing, but you need to have a balance with artistry and technique to be a complete skater. I think I have to work on technique, because I think the artistic part is stronger.
Do you find it easy to express emotions on the ice?
Yes, for me it's easier. That's why I have to improve technique.
Do you have any idols?
Javier Fernández!
Have you ever met him?
No, never, but I would really love to. It's a pity that he was not here at the Worlds.
What are your plans for next season?
I will skate both in junior and senior. With the help of my coach I can adjust the music time of my free program and it is no problem for me to switch between them. I need to focus on what I'm doing, but I'm fine.