Loena Hendrick: "If you want people to remember you, you need to do something different"
October 20, 2018
By Mireille Geurts
Photos © Mireille Geurts & Joy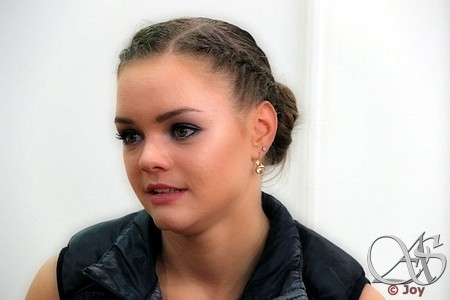 Her last name was known in the figure skating world even before she set foot in the senior circuit, her brother already being a fixture at the European and Worlds stages since 2010. But in 2017 she immediately made her own mark, skating her first European Championships and ending up in 7th place. Since then her results have been nothing but impressive. In beautiful Oberstdorf in Germany, Loena skated her first competition of this season, the Nebelhorn Trophy, and went home with the bronze medal. I spoke with her after her triumphant second place winning short program, and again after the free program press conference, which was her very first!
Let's pretend I haven't known you for years already… how did you start skating?
I started figure skating when I was 4 years old, because my younger, eh older brother Jorik also skated. Our 2 older brothers were in ice hockey, which Jorik wanted to do as well but was advised to start with figure skating first, and it stuck. I had to accompany him to the ice rink all the time, so I fell in love with the ice automatically.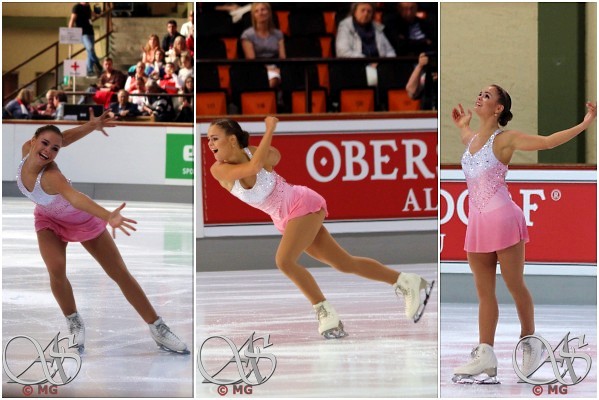 When did you start competing?
I think I was 7 years old at my first competition.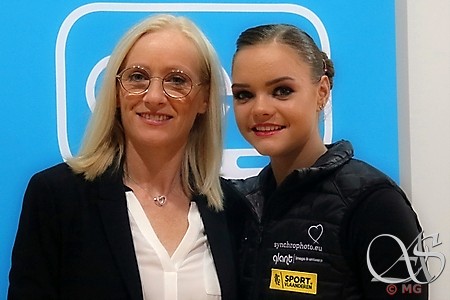 And from the beginning you trained with Jorik and Carine Herrygers?
Jorik had other coaches first, but I was always coached by Carine. We click really well and sometimes Jorik helps me as well.
You entered the senior circuit with a bang, you had really high results, did you see that coming and did that put a lot of pressure on you?
I had no expectations for my first European Championships and I immediately ended up in 7th place, which was kind of 'wow'! So last year I started thinking 'can I top that'? But then I finished 5th, so I worried for nothing. It's always a bit nerve wrecking. I just try to do my best and perform well and the results are then up to the judges.
Are you then very focused on your own performance, or on the results?
My own achievement, as the results can also depend on the other skaters. For example at Worlds last year I was very lucky, as I think that Wakaba Higuchi and I were the only ones who skated a clean free program. Of course it's not only luck, you still have to actually perform.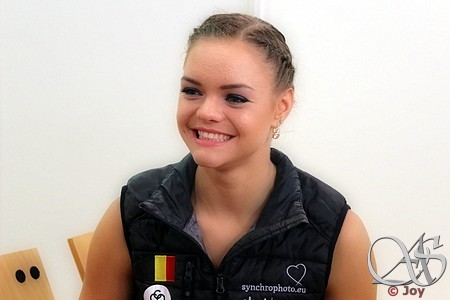 And suddenly everybody knew your name and had expectations?
I don't think everybody knew my name (laughs) but after my achievements last year I think they know who I am now.
Were you nervous about the Nebelhorn Trophy, since it was your first competition of the season?
Yes. My preparations this summer went very well, but last week I got sick with stomach flu. So the Tuesday and Wednesday before the competition I couldn't train. Thursday I did practice, but I felt very weak and I couldn't do a complete run-through of any of my programs. Friday I did one of my short program and this week on Monday I could skate the complete free for the first time. So I didn't feel entirely ready for this competition, I was surprised my short program went so well actually. The practices did go well, but this was truly the highlight.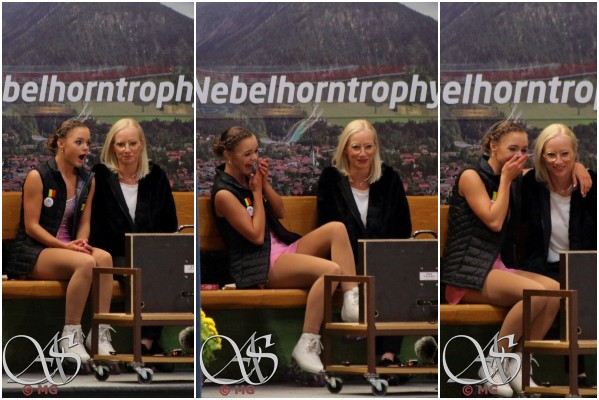 How did you choose your programs?
I had 2 music choices, one of which is one of my favorite songs and I really wanted to skate to it, but it's quite monotone. I realized I needed something with more power and that I can really empathize with, as those are my strong points. So that's why I chose It's All Coming Back To Me Now by Celine Dion, and I ended up really liking it. For the free program I have the same as last year. (Diferente by Gotan Project - ed)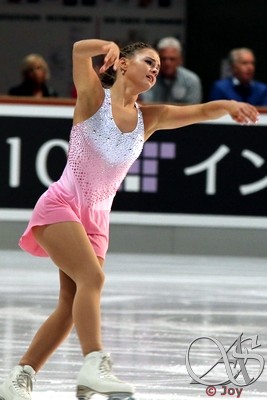 I do notice you chose slightly different music than what is common in the skating world.
Music which has been used a lot is hard to make special, and if you want people to remember you, you need to do something different.
You also went to your first Olympic Games, how did you experience that?
They were overwhelming! They're only once every 4 years and you want to do your best, so in my mind I was thinking if I don't do well I can't redo it next year, like with the European or World Championships. I did try to go with the same mindset as for Worlds, but when you're finally there it's a very different experience.
How was it to be there together with Jorik who already went through all this? Or did it make it harder because he also competed there?
It did help, because it felt very familiar/safe and I feel really happy we could go through that together. I am also very thankful to him, for all the chances I got because of him. We were both very nervous for each other. Jorik always says "we actually have to skate 4 programs, because we have the same nerves". It's worse for me when he skates than when I do, because when he skates, I don't know how he feels, if he feels ready or not.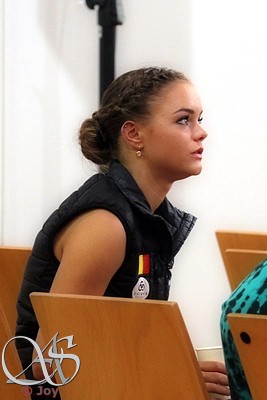 What are your expectations/ plans for this season? You have Skate America first.
Yes, and after that the Grand Prix in Helsinki. My plans? Hmm, breaking my personal best of course, and really just trying to keep up the level I have now and... (thinks) making sure that I am happy to be skating and enjoying it. That's the most important thing!
You will be at Skate America, Jorik was invited as well, but withdrew. Has he made a decision about his competitive career? And how will that affect you?
Jorik is still undecided if he will continue. For me, I do think it would be less fun. Normally he is always with and I can talk to him if something bothers me. Now that may not be the case… but of course there is always the phone. (laughs) We'll see if he can find the motivation to continue.
That is always hard after such an important season as the Olympics. Did you yourself have any issues with that?
No, (thinks) actually not. I am still young of course and have my sight on the next Olympics. I think that was my motivation, not to doubt but just continue.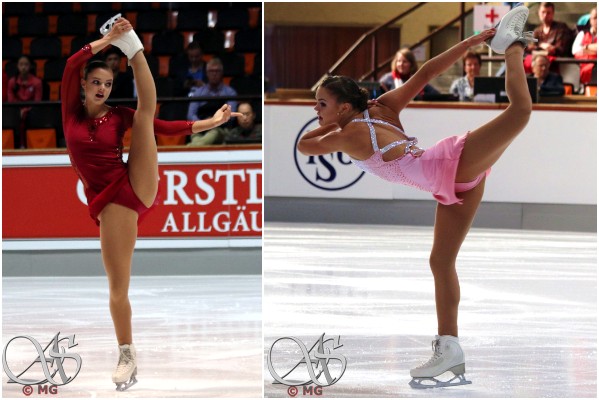 There were again lots of changes in the judging system; did that change your preparations?
I saw in the previous competitions that the spins are very important now; they can give you a lot of plus GOE, which is good for me as they are some of my strongest elements, but in general I prepared the same as I always do. For example, now only one jump in the second part of the short program counts for extra points, but my programs were already choreographed. Two jumps were already placed in the second part and I thought 'well it did go well last year, so why not just leave it like that'?
That worked out well then! Did you also prepare a gala program, since this is the 50th Nebelhorn Trophy?
I do have a show program, but it's been a while so I have to check how it looks exactly (laughs)
Well, you don't go to a competition with the gala in mind.
Right! (laughs)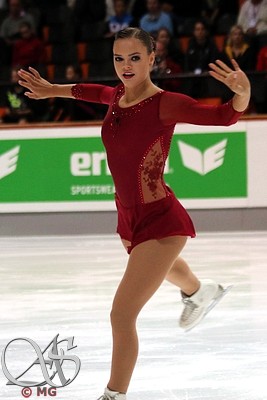 What are your expectations for the free program?
I really don't know, I have been sick so my stamina has gone down a bit. If I had been able to do full run-throughs every day last week I would have stood here with more confidence, but now... we'll just have to see what I can do tomorrow. Perhaps with adrenaline it will all work out, the jumps are there, it just depends on my endurance.
If it was the adrenaline or not, Loena skated a decent free program, very expressive and seemingly with lots of confidence, and we had a short update talk after the press conference.
Did having the stomach flu end up influencing your performance?
I was a little tired, especially after the steps, but you just have to turn the switch and continue!
Are you satisfied with your first competition this season?
Yes and no. I singled the loop, which is okay… but falling on the double Axel just should not happen. The overall feeling is pretty okay, the first part of the free was good. And also, it was my first Nebelhorn Trophy and I shared the ice with the Olympic Champion! I'm the most happy with my short program, but getting a new personal best was something I never expected.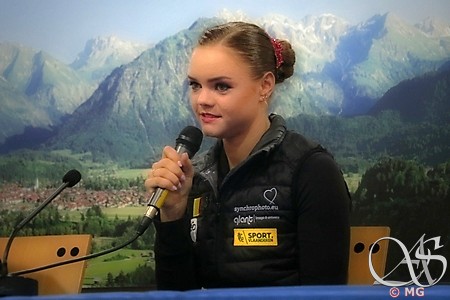 And how was your very first press conference?
I was actually a little nervous (laughs) and it is easier to talk [to you] in my own language. When they ask a question I have a whole story in my head, but then when I start speaking in English I forget half of it!
I'm sure she will get used to that soon.
Good luck at Skate America this weekend, Loena!