Meet Moris Kvitelashvili
May 22, 2018
By Reut Golinsky
Photo © Reut Golinsky, Moris Kvitelashvili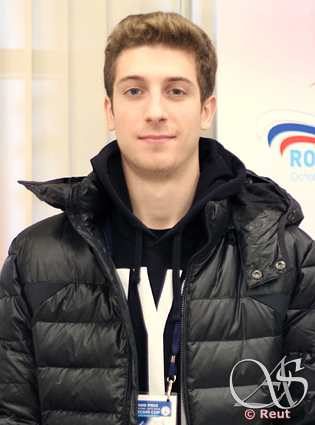 Medalist at three ISU Challenger series, Moris Kvitelashvili first skated for Russia, but starting from season 2016/17 he represents Georgia. And he was honoured to be Georgian flag bearer at the Pyeongchang Games. He lives in Moscow, is coached by famous Eteri Tutberidze, and is known for his creative and fun programs. We met at the Rostelecom Cup and later, when the season was done, we also caught up via Skype to talk about his career, Olympic memories and more.
Let's start from the very beginning. Tell me where you were born, how you started skating.
I was born in Moscow. When I was four years old, my parents decided to take me to figure skating lessons. I started in CSKA (Central Army Sports Club Moscow), with Elena Vladimirovna Proskurina. When you're just four years old, you don't really think whether you need this; you take your firsts steps because your parents made you to. But when you grow up you start comprehending that you like this. At some point it becomes your profession, your income generator, your life.
I study in Moscow, in Russian State University of Physical Education, Sport, Youth and Tourism. After you graduate you can work as a coach. I already coach a bit, and I also choreograph programs. But currently I don't always have enough time for this, because I am a competitor myself and my training requires a lot of time.
You skated for Russia. How did you decide to represent Georgia?
Both of my parents are from Tbilisi, Georgia. My mother was also a skater and she was in the Soviet national junior team. For quite some time I kept getting invitations to skate for Georgia, but first I tried to skate for Russia. I did my best, worked really hard, but failed to qualify for the team and attend the main events of the season. I got an unfortunate reputation of an unstable athlete. For any competition, I went on the ice and skated well, but during the qualifications at Russian Nationals I performed my programs poorly. I felt that I needed to change something.
You know it felt like during that season when you started representing Georgia you absolutely blossomed.
I think it happened thanks to my participation in various ice shows. I think that was responsible for this change, not my move to skate for Georgia. Beforehand I didn't really have this experience, but I had an entire season free from competitions [while I waited to skate for a different country], and I needed to find something interesting to do. I couldn't just train, it was hard to have only this same routine in my life. I needed something to keep myself occupied.
And I really loved to skate in shows, it was an interesting experience. In a way it was also a good practice - to skate in front of an audience. When I only started, I felt how I was changing. My attitude towards competitions has changed too. Before I was really shaking in my shoes when I had to go on the ice, in front of the public; now I'm much more confident and unafraid.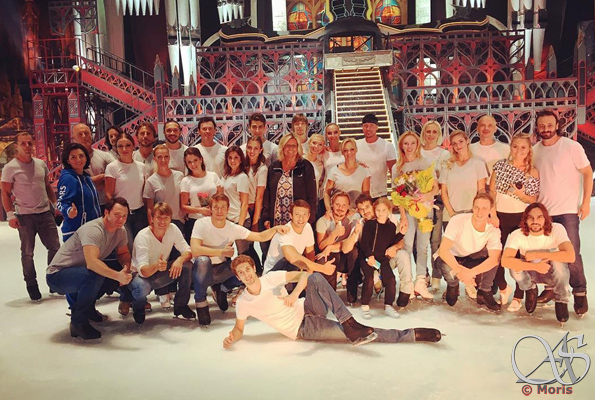 And how did you get invited to those shows?
It just turned out that way. Ilia Averbukh was coming to our rink; he knows me well, he saw me, and we talked. So, when they needed to find a substitute for Ilia Kulik's Paris in "Romeo and Juliet" for four shows, they proposed this role to me. I came to Sochi, watched the show, which is truly a masterpiece, and learned my part in two days.
And you were the only principal performer there who wasn't an Olympic champion!
Yes. It was cool. They all were very friendly and supportive. Of course, they gave me a lot of advice. It was a very interesting, unforgettable experience.
What did your coach, Eteri Tutberidze, say when in the middle of preparations for the new season, in summer, you suddenly flew to Sochi?
Well, taking part in such a show can also be called a preparation for the season.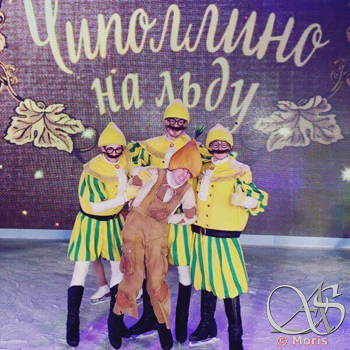 We discussed everything with her and she agreed that it was a very good chance to prove myself as an athlete and also as a showman. So it was a decision we took together. And when I got her approval, I went to Sochi.
Were there any other shows you took part in?
"Romeo and Juliet" with Ilia Averbukh, "Cipollino" and "Nutcracker" with Peter Tchernyshev. I also participated in various ice shows all over Russia; in Tolyatti, Samara and other cities, and in "Magic on Ice" show in Moscow.
Prior to this I couldn't really pass my energy to the crowd, neither could I get it back. Taking part in such shows empowers you, loosens you up.
Your first season as a Georgian skater, in 2016/17, went really well: you were 6th at Europeans, 13th at Worlds, you qualified for the Olympic Games. Were such results unexpected for you personally?
First of all, I tried to skate clean programs and be consistent and steady from competition to competition, to show all the things we planned. This was my first goal. And, of course, I wanted to gain trust from the judges, wanted them to see me among the top skaters. My main goal for that season was to qualify for the Games.
And how were you working towards this goal?
I didn't do anything special. Every practice - like clockwork - we skate our programs, work on our mistakes, and improve choreography, day after day after day. So my main task during the competition is just to do all the work I'm used to do, no need to invent something else.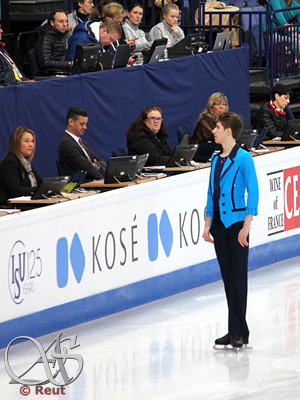 I wanted to ask you about one of your programs of that season; you were starting it just in front of the judges. It was a rather bold move. Weren't you afraid?
No, on the contrary, it gives you an opportunity to pass the energy. I'm striking my starting pose, the judges smile and pass me their energy. We connect, and now I can start my program.
I also wondered about your off ice training. I saw some really cool videos taken by your dance teacher, you danced there in style that's called "locking", I think.
Yes, this is our second choreographer, Alexei Zheleznyakov, who works with us off ice; he specializes in modern dance. He works with us for the last seven-eight years. We tried various styles with him, learned to understand each dance, to perform it correctly. We probably tried around 50 dances! Of course, we've forgotten some already...
What were the other styles you tried?
Tango, Latin, hip hop, even some African dances.
Did you think about it, do you have any tips on how to keep all those showmanship qualities you have now while making your programs more technically demanding?
I think it all depends on a person. If he goes on the ice and wants to impress the audience, to spark the energy, to show off, to do his best so that people leave the arena with smiles on their faces, then everything will work out, even quads - no need to see them as something extraordinary complicated; these are same jumps, same elements, you just need to work on them.
Really? Because many people say that quads are on a completely different level, that this jump brings different sensation. You don't agree?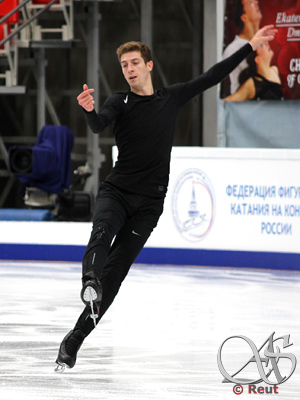 When you land your quad you get this enormous satisfaction, during the jump you feel this height, this long flying. In any case, all people are anxious and when they do well all they've planned, of course it gives them strength, energy.
This season you added one more quad to your short program, right?
Yes, we decided to have two quads in the short program - toe loop and Salchow. Starting from the last season I tried three quads in my free skate, while in the short program we were more focused on a clean performance so I had quad in combination, triple Axel and one more triple. This season we decided to make it more complicated, because if you look at my previous results I was always behind after the short program. For example, at Worlds 2017 I was 19th after the short and then went up in standings, my free skate let me finish higher. That's why we decided to add one more quad, to try to be close to the top from the very beginning.
That fact that your rivals master more and more different quads, does it add more pressure on you?
No, I have my own pace. But, of course, I understand that I need to make more complicated programs; the level is rising, younger skaters are getting stronger. You need to catch up.
The fact that this season didn't go well, can it be related to the fact that you added complexity to your programs?
I only added one more quad to the short program. Unfortunately, at Worlds (where Moris finished 26th after the short and didn't qualify for the free -ed) I failed to skate well although I was well prepared.
Of course, I'm not pleased with my results at the main competitions of this season. I want to leave this season behind me, but I drew conclusions from it. In the future I'll do my best not to return to the same mistakes, to develop myself and improve my results.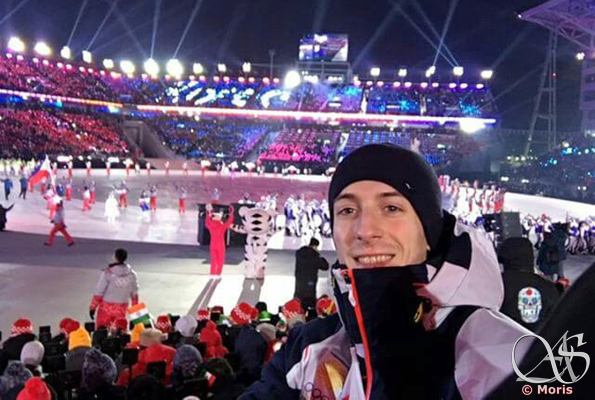 In order to not finish our talk on a low note, let's recall the highlight of this season, the Olympic Games. Especially since you were a flag bearer for Georgia, it was probably unforgettable.
Of course, for me it was a big honour that they trusted me with this role. It was a special occasion; you can say that I became part of history. We had four athletes in Team Georgia and around a month before the Games I learned that they want to entrust me with this mission; at that point the information was not official yet.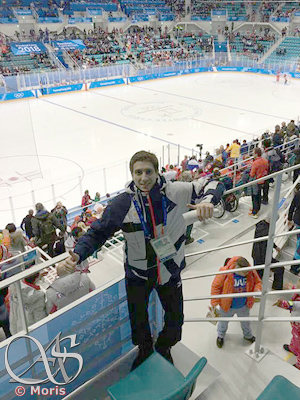 But in the end, it is indeed what happened. I was given a special flag bearers' accreditation, was told how and where I should march, and that I should carry the flag with dignity.
And so how was it? What were your emotions?
To tell the truth, during this whole huge event I didn't have any emotions! Only when everything was over, only when, for example, during the closing ceremony we all walked together, suddenly it felt like all pieces of the puzzle were put together. And I felt that these were the Games and not just some competition. Of course, the atmosphere was totally different; so many nations, so many countries, all together - it was really great. There was this team spirit, family spirit; you felt a part of this big Olympic movement.
Which performances at the Games, in any skating discipline, impressed you the most?
Of course, girls from my group (Alina Zagitova and Evgenia Medvedeva). I was cheering for them, and they were great and both showed strong performances. I really loved pairs. Aljona Savchenko and Bruno Massot skated amazingly; the whole arena was standing and applauding them. That was, of course, a very memorable moment. Actually, with all medalists in all four disciplines you felt that they were at the very top, winners all of them. In their skating, in the energy they radiated.
Unfortunately I didn't do my best at the Olympics, didn't show what we planned. Of course, I would have loved to show better, more decent skating, to go all out.
Did you get an opportunity to watch some other sports?
Yes, I went to see the short track competitions and attended the hockey men gold medal game. It was really cool, words can't describe it, this was a historical game (OAR team won - ed.)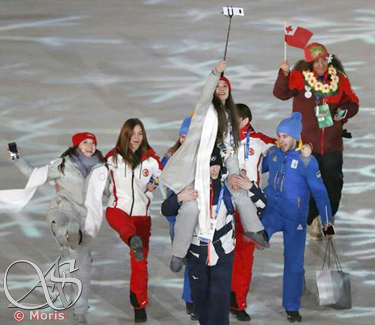 If I ask you to choose only one, strongest Olympic memory, what will it be?
It will be difficult to answer that, because I'd like to name a lot of different things. I really loved both opening and closing ceremonies, I'm glad I saw short track competitions. I came to see just one event and loved it so much that in the end I went to all of them.
You loved it so much that you even decided to try it yourself. At least I saw a photo and a video on your Instagram.
(smiles) I just happened to meet people who compete in short track, we became friends and we are still in touch. For quite a long time I wanted to try to skate on such blades, in these boots, and here it finally happened. We actually swapped - I gave figure skating skates to that girl and she gave me the short track ones.
And who had more trouble with the new skates?
You know, it worked out really quickly. That girl learned to figure skate when she was a child and only later she switched to short track. For me at first it was rather hard, I felt as if my blades fall off all the time; and the boot was too short, it was not holding my ankle, so I needed to use a different set of muscles. We skated for about 50 minutes and after 10-15 minutes I got used to those skates and could skate normally.
As this is our first interview for our site, to add more details to your "portrait" let's play a "three things" game. I give you a topic and you name three things in it.
For example, three things you love to do.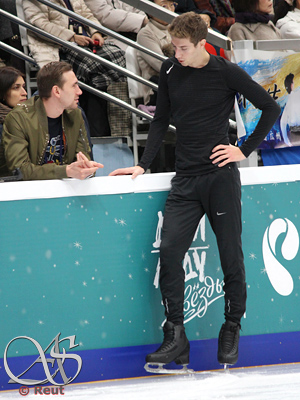 Meet with friends, watch movies, and dance.
Three favourite movies or TV series.
I watched a lot of them, but if I need to choose then "Narcos" and "Breaking Bad". Also, many people advised me to watch "Sherlock".
Three favourite books.
"The Green Mile" by Stephen King. First I saw the movie and then I read the book. When I was reading, it was as if I could see the film before my eyes. "Scipio Africanus. Greater than Napoleon" by Basil Henry Liddell Hart - about this strategist and battle commander, it was an interesting read. But I love books about psychology the most.
Three things I never leave my home without.
Wallet, cellphone, and... a bag to put those in.
Three favourite websites.
Instagram, Vkontakte (Russian social networking service similar to FB), Facebook. Actually, I have an account on Twitter too.
Three favourite dishes.
I really love Georgian cuisine - khachapuri, satsivi. I really love good food, although you probably can't tell (laughs). And a third thing. Let's take pot roast with vegetables.
Three favourite drinks.
Bergamot tea. Lemonade. And especially cream lemonade. My parents told me this drink was very popular in Georgia when they lived there and khachapuri with cream lemonade was their favourite dish.
Three people, whom I would have liked to meet and talk to, you can name those who are not alive too.
Michael Jackson, Muhammad Ali. I could name a lot of people. For example, I would have loved to meet my grand grand grandfather who lived in a different century and I think I could learn a lot of interesting things from him.