Michal Březina - a veteran with new motivation
October 19, 2019
By Titanilla Bőd (Új Szó)
Photos © Daria Rudakova (Verit), Reut Golinsky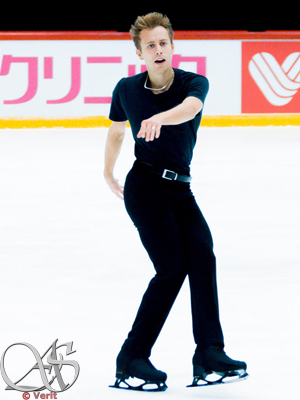 As a 29-year-old he is one of the oldest competitors of the field. However, Michal Březina is not to be written off: working with Rafael Arutyunyan he has found new motivation and has postponed his retirement. At the Europeans in Minsk he missed a medal but didn't lose his drive, as is obvious from this conversation, that took place during the gala in the capital of Belarus.
You were close to a European medal but your mistakes in the free program cost you a better placement and you finished 7th. After your free program in Minsk were you angry with the whole world?
I was angry mainly with myself. There were some unnecessary mistakes. Rafael also said that I shouldn't have included the second quad. I should have skated my long program as at the Grand Prix Final and it probably would have been enough for a medal. It was obvious after how the others skated, but I was in the penultimate warm-up group. I had no chance to know how the others would skate after me and I thought I have the only chance, to pack the program with the hardest jumps. With one quad I have done lots of run-throughs, but with two quads it is not so automatic, so there were mistakes.
Did you decide by yourself that you go for two quads or did you discuss it with Rafael who was not present in person in Minsk?
I decided by myself. Maybe it was a mistake but I can't do anything about it. On the other hand I'm glad that there were the two quads and it is also a step forward for me.
You had great results and great skates in the first half of the 2018/2019 season. After being second at the Skate America and Helsinki Grand Prix you made it to the Grand Prix Final. After such a successful start many fans expected a medal at the Europeans. What were your expectations?
I expected mainly that I would skate better. I never think about placements or medals, I just wanted to skate two good programs. I didn't manage to do it, so I'm not satisfied.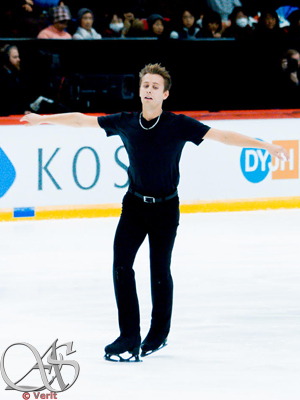 You were 8th after the short program at the Europeans. Were you disappointed or did you think you still had a chance?
I was of course disappointed, because compared to my previous competition I earned 10 points less. There was no huge mistake, like a missed jump or combination, but the landings were not ideal.
Was it a big disadvantage for you that Rafael couldn't be here with you?
Not really. In Finland I was also without him and I delivered two great programs there. The problem was maybe the big time difference between Belarus and the States so we couldn't talk via phone either. This way I couldn't discuss with him the things I maybe needed. When I competed in Finland, Rafael was in Russia, so it was easier to stay in contact. We were talking before the competition about the program content, while here in Minsk I had to rely only on myself.
In Minsk Javier Fernández won his seventh European title - it was a farewell to his great career in style. What do you think about it?
It's fantastic. He couldn't have a more beautiful farewell. Don't take me wrong, but the other skaters in the last warm-up group also helped him, because none of them had a clean program. Javi also had a few mistakes. If Kolyada had retained his place, it would have been harder for him, but on the other hand: Javi had his standard skate, and he was the best in the last warm-up group. There is no doubt that he deserved this title.
How did you see Javi throughout his career? At the beginning he was the crazy Spaniard, now he is the most influential European skater...
We've been competing together since juniors, during our whole career. For me he is mainly a friend, with whom I was competing all the time. It is also hard for me, to see all the skaters from my generation say goodbye to the sport. I don't really know the new guys, it is hard when old friends retire. We've seen each other every two weeks at competitions with Javi and now I won't see him again. It is hard.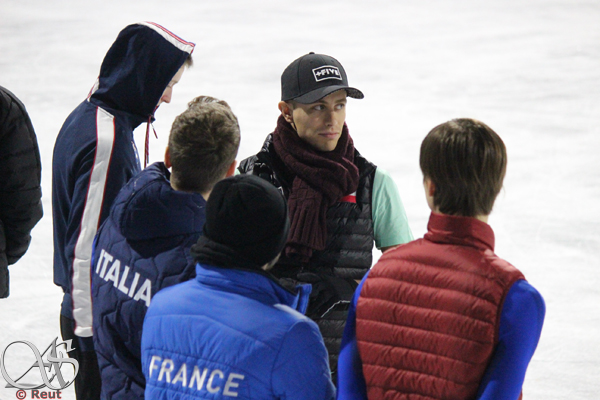 Do you feel like a veteran now?
I have felt like a veteran since the Olympics. After that everybody thought I would retire but I decided to stay for one more season. From the beginning of the season I noticed everyone was looking at me with some doubt: "Let's see what he is able to do..." I don't think people expected that I would have such good skates, but I really wanted to show what is inside me. I don't want to just skate so that I can say I skate.
Your coach said immediately after the Olympics that he wants you to stay for two more seasons.
Yes, he wants me to stay for one more year. After the long program in Minsk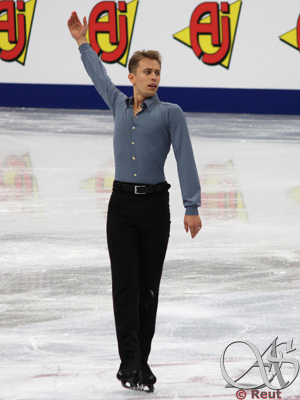 he wasn't happy that I chose to add the second quad, on the other hand he said he knows I'm able to have a free skate with two quads, it just needs to be more stable. So he thinks I can do it in the next season.
Do you feel you have renewed motivation now?
I think I have got a second wind. The atmosphere in the team of Rafael pushes me forward. Being there helps me not only physically but also psychologically.
Javi said that it is not important to land four or five quads but to be a complex skater.
I absolutely agree with this.
However, you train together with Nathan Chen and he has four, five quads in his free skate...
But he has worked a lot to improve his components score, and you could see that at the Nationals. His programs had more passion, his presentation has improved a lot, it was a charismatic program, not only skating from jump to jump.
After the Olympics some new rules were implemented. Now the men's free skate is also 4 minutes instead of the previous 4 minutes 40 seconds. Do you like this change?
For me it is good, I don't mind. Four minutes is enough. It is a bit harder that you can get a time bonus only for three jumps, so those three jumps in the second half of the free skate have to be really perfect. And one jump was taken away, so the content is not so wide, that means you have to calculate more what to put in and what to leave out from the program. During the season I always managed to get at least 150 points for the free skate, that shows kind of a stability. The basics are there and it is important to know that even though there might be mistakes, I will still be able to earn 150 points. It should be enough for the top 10 at Europeans and probably also at Worlds.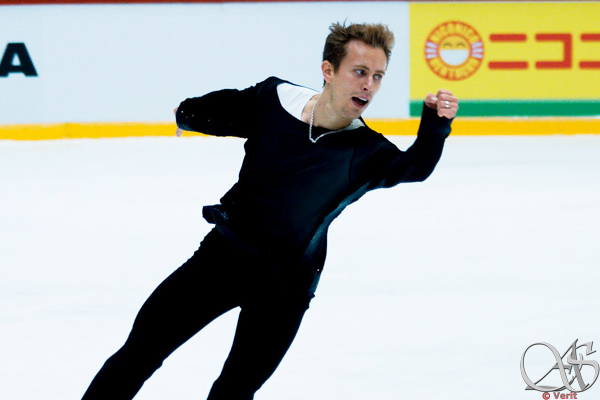 Michal placed 8th at the Worlds in Saitama, and just as he hinted he decided to continue competing. His first competition in this season was the Shanghai Trophy, where he finished 4th. His first Grand Prix is going to be the Skate America.