Adam Siao Him Fa: "In Poitiers I've learned a new way of work"
February 26, 2020
By Titanilla Bőd
Photos © Joy Geurts, Mireille Geurts,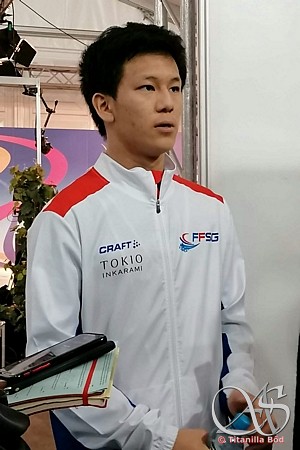 He started his short program with a quad toe, double toe combination, but he popped the Axel and fell on the triple Lutz. Adam Siao Him Fa had hoped for more, but in the end, he was lucky to slip into the free skate in 24th place. However, the next day he showed what he is made of: he landed three quads and five triples, earned the highest levels for his jumps, and had the sixth-best free skate. In the end, the student of Brian Joubert placed 11th at the Europeans in Graz. After the free skate he was available for a short talk.
You bounced back in the free skating after a disastrous short program. How did you manage to do it?
After the short program I had to motivate myself, because I didn't want to stay on a bad performance. So I gave everything I had.
For a long time it seemed you would not make the top 24, but in the end the total meltdown of Kevin Aymoz let you slip into the free skate. What were your thoughts?
I watched the competition but I was still sad. But then I felt I was lucky, and I still have a chance to show what I can do.
And you really did it! How did you feel on the ice during the free skate?
Happy, and tired in the end.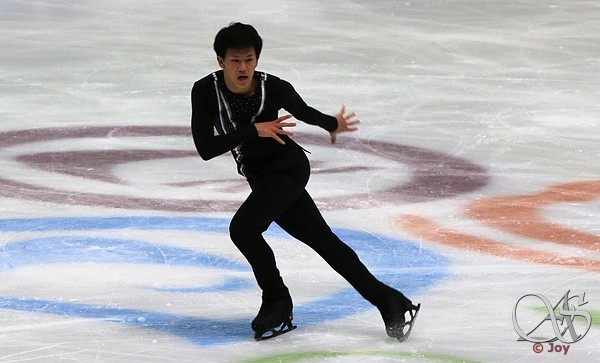 After you landed your first jump, a quad toe, triple toe combination, your coach Brian Joubert seemed very satisfied. Did you also feel it will be a good skate?
Actually during the whole day I felt different from the day before. I felt really relaxed and it changed everything. I was very calm, not stressed.
What did your coach say after your performance?
He said good job, I did what I could. He also said it was a very nice program.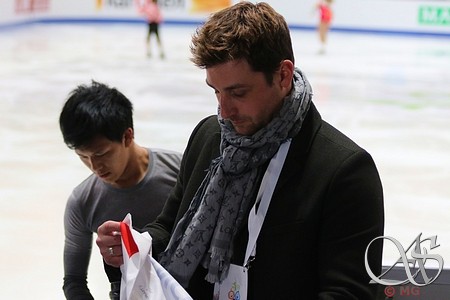 What it is like to work with Brian Joubert?
It is great, really great. He is strict, but very fair.
After your short program he seemed a bit angry…
He was not angry, he helped me to calm myself, because I was angry with myself.
In which ways does he influence your skating? Is it the technique or the presentation, or the mental mindset?
At the training it's more about the technique. Since I arrived in Poitiers to work with Brian, I have improved my technique a lot. I've learned a new way of work.
What is your favourite element?
I would say Salchow and toe loop, but I also like flip and Lutz.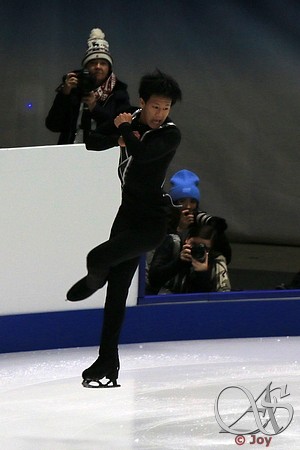 So you basically like the jumps…
Yeah, I like almost all the jumps, except the loop and the Axel.
You have a very energetic free program to an upbeat and dynamic music, Dust and Light and Lords of Lankhmar. Was it your music choice or somebody else suggested this music?
I chose the music. I want to give all I can do in this program.
What are your goals in the further future?
Olympics! I hope! It's my dream. A medal at the Olympics would be a dream. I will work for it.
What do you think you have to improve to reach that dream?
More regularity on my jumps and I also have to improve my components.