Ice Fantillusion 2017: Dreams
Liedekerke, Belgium
© Absolute Skating

Do not copy any photo without written permission.

Because the album is so huge - over 1500 photos! - the page looks different than our usual albums. This page functions as an index page, with the links to all seperate photo pages, from which you can return here, or go to the next scene. First we have the entire show, scene by scene and then the pre show solos, schoolshows and rehearsal photos as bonus. The standing collages are clickable to a larger version.

Act 1
We kick off with celebrating Ice Fantillusion's 10th birthday.

After that big party it's bedtime. In the night Wendy receives a visit of Peter Pan. He teaches her how to fly and together they go to Neverland. There they find in his hiding spot a chest filled with memories...

..Of a Genie who makes all your wishes come true...

..to an adventure in the jungle..

Wendy gets abducted by Captain Hook and his pirates and Peter comes to the rescue. The Pirates aren't just your every day pirates, they happen to be cursed...

After defeating Hook they return to London and run into Cruella De Ville. She wants to make a fur coat out of Dalmatians...
Act 2
Back in the bedroom again. It starts to snow. Wendy holds a snowgblobe and fantasizes about Arendelle and her legendary snowqueen.

Back home, Wendy sees her own dream come true when she gets an invitation for the royal ball.
A very familiar story about a certain girl who looses her glass shoe.

Intermezzo

Of course we end this amazing adventure with a festive party.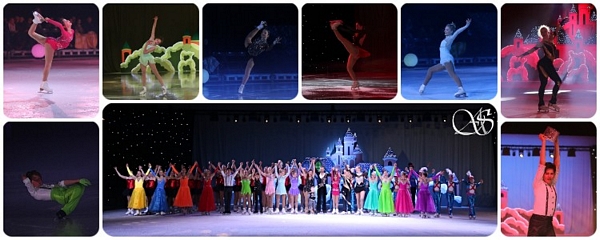 Want to see even more photos? Check our previously published sneak peek and photoshoot!
And on Facebook: