The festival mood of Art on Ice 2009
By Olga Shinkarenko
Photos © Olga Shinkarenko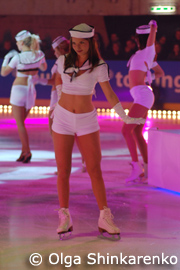 If you haven't been to the biggest ice party in Europe before, make sure you come to see it at least once. "Art on Ice", which is held every winter in Switzerland welcomes spectators to three cities – Zurich, Lausanne and Saint-Moritz.
Every year this show is lucky to have more than fifty thousand guests in total and a big collection of highly qualified singers, dancers and acrobats, in addition to the best skaters in the world. Skaters no doubt are the main participants and stars of the show. Each of the "Art on Ice" performances is a duet with a skater and a musician, and dancers accompany them on stage. Skating and singing live, with special decorations, bring a unique "dreams-come-true" atmosphere to the whole event during all three hours.
Since the very first shows "Art on Ice" has been inviting famous musicians to perform together with athletes. In the past years, the musical stars of the Swiss ice shows were Chris de Burgh, "Scorpions", Sarah Brightman, Zucchero, and Vanessa Mae. This year "Art on Ice" had special guests as well. The musical team included Gary Scott and his musicians, Tanja Dankner of Switzerland, Paul Cless of Germany, Daniel Powter of Canada and the UK's popular girls band "Sugababes". They performed their hits and shared them with the skaters who skated to songs from each of them.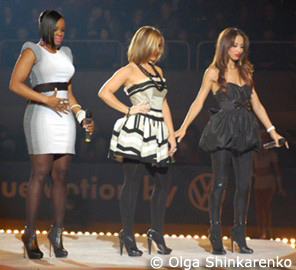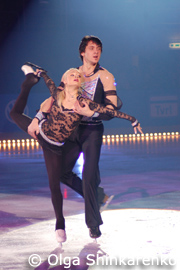 The skating team was a little bit different than in the previous years. A big surprise for the audience was the appearance of Emanuel Sandhu with his dynamic "Billie Jeans" dance. Russia's Maria Mukhortova & Maxim Trankov, and Andrei Lutai skated in "Art on Ice" for the first time and did a great job. The pair skated to "Adagio" of " Secret Garden" while Andrei portrayed the "Satisfaction" song to the public. Other newcomers were from Italy – ice dance couple Federica Faella & Massimo Scalli. They had two dances – their gala programme from this season and one with "Sugababes" called "Too lost in you". One more couple danced on ice – Naomi Lang & Peter Tschernishev from America. Different acrobatic tricks were done on ice by a Ukrainian skater Sergey Yakimenko (to Paul Cless's "Irresponsible"), and in the air by Russian gymnasts Ekaterina and Alexander Chesna (to Powter's "Jimmy gets high").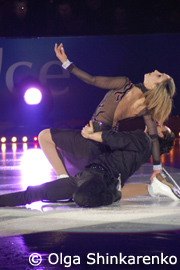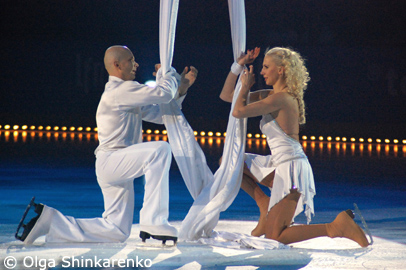 Rory Flack in her programs also showed fantastic jumps over head especially in the end when she skated to "Push the Button" of "Sugababes". Three young skaters participated in "Art on Ice" this time – Amani Fancy of Great Britain, Maria Stavitskaya of Russia and Allison Perticheto of Switzerland. All three girls showed good skating and were interviewed right on ice after their performance by Cedric Monod, the presentator of the gala.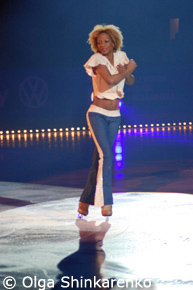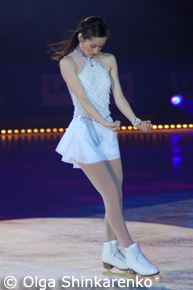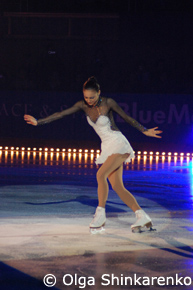 And, of course, every "Art on Ice" show presents the skating of the world figure skating stars. The Japanese Olympic champion Shizuka Arakawa known for her grace and beauty on ice, two time vice-champion of Europe and Switzerland's ice princess Sarah Meier, three time European and two time World champions Alyona Savchenko & Robin Szolkowy and the favorite of the world's audience Stephane Lambiel. Shizuka skated to two lyrical songs - "Listen" and "Heartache" by Paul Cless. Sarah Meier skated to Daniel Powter's "Next Plane Home" and along with Rory Flack and the girls dancing team skated to "Sugababes" song "Here comes the girl".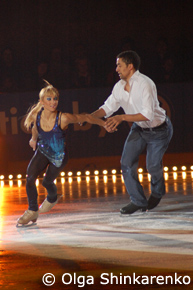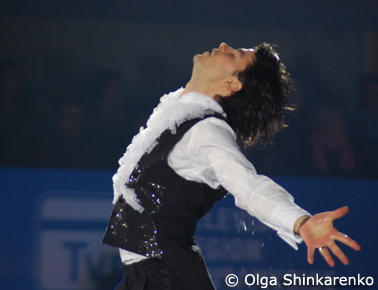 Another surprise of "Art on Ice" 2009 was the two couples' programme. Alyona Savchenko & Robin Szolkowy skated to Powter's famous "Bad Day" and for the second time appeared on the ice with Tatiana Volosozhar and – no, not Stanislav Morozov. It was Ingo Steuer himself! The couch of both pairs demonstrated what perfect shape he is in technically and artistically. It was very enjoyable to see the teacher performing together with his pupils.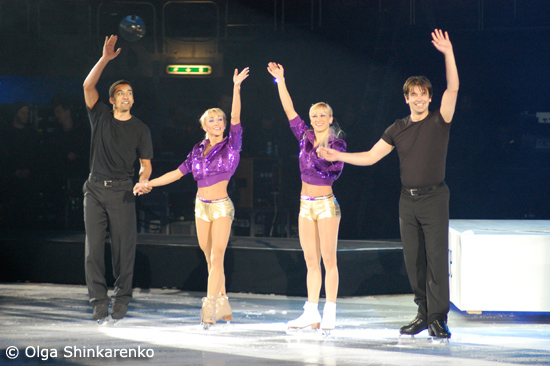 The two time World champion Stephane Lambiel presented his fabulous tango that was to be his new free skating programme at competitions. But Stephane doesn't regret his retirement and is very happy and satisfied with skating in shows. Antonio Najarro, his flamenco teacher from Spain also took part in the tango by dancing on stage at the same time when the Swiss ice prince was skating. Lambiel had another programme, this time with "Sugababes" which is called "Freak like me".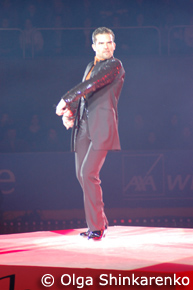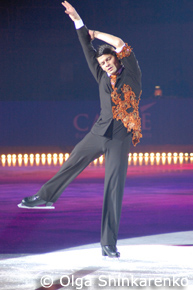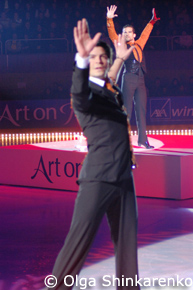 Summing up, "Art on Ice" is a show worth seeing for figure skating lovers. Not only Europeans, people from all over the world come to Switzerland to watch the legendary festival on ice. One of the best traditions of "Art on Ice" is that it is always fantastic and highly-rated show - every time it is organized and performed even greater. So bearing in mind the fact that in winter 2010 "Art on Ice" celebrates its 15th anniversary, there is surely something more amazing to wait for!