Olympic Games 2018 Insider Reviews: David Richardson talks Teams - Ladies & Men
February 13, 2018
By David Richardson
Photos © Reut Golinsky, Tomas Halasz, Keiko Kasai, Tina Tyan

*Photos not taken at the Olympics
Hi reader, my name is David Richardson. 4 years ago I was the reserve entry for Team GB at the Sochi Games, for the team event. In 2010/2011 I was national champion and competed at both European and World Championships. I retired from competitive skating in 2014 and briefly performed in professional shows. I now coach full time in the North of England, whilst keeping a close eye on international events!
T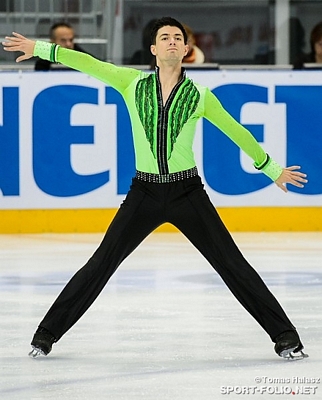 here appears to be a more open field in most disciplines for these Games, than that I remember of the past.
The Ice Dance event seems to be a two horse race between the French (Papadakis/Cizeron) and the comeback Canadians (Virtue/Moir).
In the Ladies Olympic athletes of Russia seem to be favourites for the Gold in the shape of Medvedeva and Zagitova, but they will face tough contest from both America and Canada.
The Pairs event will boil down to who performs their program the best on the day. For me, the top contenders for the Olympic title would be between three couples, Savchenko/ Massot (GER), Sui/ Han (CHN), Tarasova/ Morozov (OAR). Having said that the phenomenal Duhamel/ Radford (CAN) cannot be discounted.
For the first time in many years we have a hand full of Men who could clinch the top spot in the Mens event. We have the technically gifted Japanese boys, Hanyu and Uno, the showmanship of the Spaniard Fernandez, the classic style of American Chen and of course the quality skating of Canadian Chan cannot be forgotten.
This Olympics, I predict, will be the best yet!!
Alas, I am not here to give my predictions (after all this is figure skating, predictions mean nothing!) I am here to give my views on the Team event. For me the Team event is a chance for the majority of the skaters to get the feel of the ice, absorb the atmosphere of the arena and a chance to check out their competition. So let's begin…
Ladies Short Program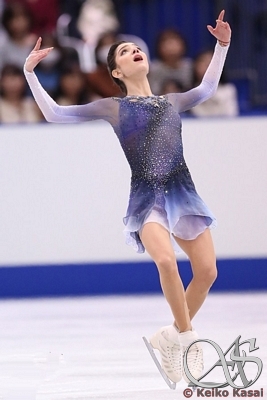 There was no real surprise result in the ladies Short Program.
We saw a much stronger performance from Evgenia Medvedeva (OAR) than that of her European championship display, and she got her reward by setting a new world record score of 81.06. Her technique is flawless, her commitment and passion to the routine is impeccable. I am still surprised that someone so young (just 18) can portray such emotive skating but with meaningful sincerity. As displayed in her GoE marks her elements are of the highest quality and when matched with beautiful skating skills, she is a phenomenal force!
Interestingly, Carolina Kostner (ITA) was marked lower on her components score than Evgenia Medvedeva when just a few weeks previously in Moscow at the European championships Carolina was slightly ahead of the Russian on the component score in the Short program. As always Carolina delivered an exquisite performance, using every nuance of the music, skating with the music not just to it. Whilst her elements were of slightly less quality then Evgenia, her ability to connect with an audience undoubtedly shone through as she gave a confident, mature and delicate performance to claim second place.
Third placed Kaetlyn Osmond (CAN) for me was slightly disappointing. Her two big jumping passes of the short program both had errors. Her combination jump was slight under rotated on the second jump, the triple toe-loop, and her triple lutz was deemed to have been taken off a flat edge as opposed to an outside edge, meaning her GoE was restricted. For me that's extremely disappointing because her artistry is one of a kind. Her SP, set to music by Edith Piaf, truly captures her personality and is a real crowd pleaser. Her technical score will have to improve for the individual event if she hopes to keep close to a podium spot, which she is more than capable of.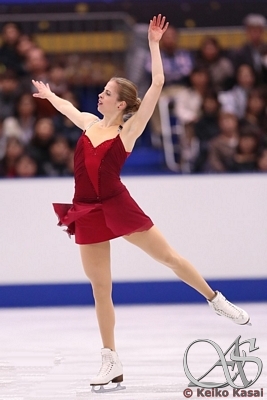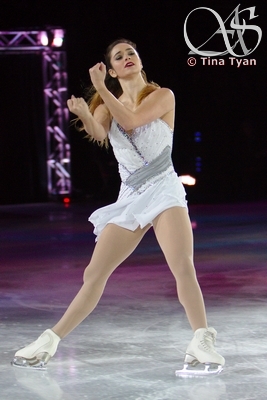 It is interesting to see that the technical score of 5th and 6th place, Bradie Tennell (USA) and Dabin Choi (CHN), were actually the 2nd and 3rd highest of the event. It just goes to show that both aspects of the score (technical elements and program components) are just as important as one another to secure top-flight medals.
Men Short Program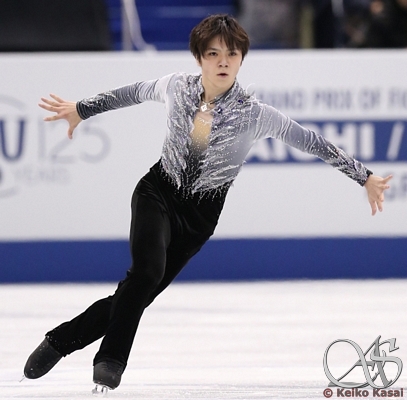 In the case of the Mens short program, I was left feeling slightly deflated as I expected a lot more. However I was left eating humble pie when the 10th and final skater took the ice, in the form of Shoma Uno (JPN).
Shoma is a red hot favourite to take the individual Gold, and my word did he lay it down in his short program. At just 22 years of age he showed just how to deliver on the World stage. A huge score of 103.25, left a gap of almost 15points between him and his nearest rival. That was a clear message to his competitors that he is ready to fight for Olympic glory. His program is so well structured to build and give him space to breathe between the big elements. He has a very soft, elegant lilt when skates that is quite unique to the mens event, and his style is capitalized on with his music choice. For me he may not be "THE" favourite but he is a very consistent skater who will be looking to go one better than that of his silver medal at the World championships last season.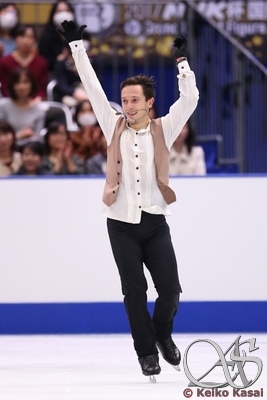 In a surprising turn of events the second placed athlete was Alexei Bychenko of Israel. Alexei is at the grand age of 30 and that maturity and experience showed dramatically in his performance. He is one of the few skaters who was not "raised" in the IJS system and comes from the 6.0 system so he has done exceptionally well to adapt his skating, his spins and his composition to the nature of performance that is expected in modern figure skating. All 7 elements in his routine were executed well, with just a couple of elements being awarded lower levels than his intentions. His music of Hava Nagila, a Jewish folk song, really depicts his character and an expressive step sequence brings the program to a climatic finale. Despite the low levels he still managed to smash his PB gaining an impressive 88.49. Should he be able to correct the minor mistakes he could gain another PB and propel himself upward of his 21st place finish in Sochi, 4 years ago.
In third place, representing Canada was the ever-watchable Patrick Chan. With his usual effortless style, impeccable skating skills and musicality he wowed the audience with a mesmerizing short program to Dust in the wind. While his technical score reflected his two major errors on his attempts at the quad toe-loop and triple Axel, he was rewarded for his quality of skating in the components mark. While his choreography is second to none he will have to be hoping to nail the technical elements in the individual event, otherwise I fear an Olympic medal will elude him.
All eyes were set upon the United States entry, Nathan Chen. The "New kid on the block" – being that he didn't compete in Sochi, and only one world championships under his belt – the first man to land 5 different quad jumps in competition had a lot of expectation on his shoulders. Sadly, despite landing a gorgeous quad flip, double toe-loop combination; he made one big error, falling on the triple Axel and one MASSIVE error, doubling the attempt at quad toe-loop. In short program these kinds of mistakes are not good enough to keep up with the big guns. Having said that, over the last 12 months his skating has matured and grown dramatically which helped him out after missing the vital jumping passes. Nathan has a very traditional, classic style, and he looks comfortable in his skating and projects all his movements to the back of the arena. Whilst he will be disappointed to not have performed near his best, I'm sure he will be raring to go and prove to himself just what he is capable of. Even if this year is not his year, I suspect we will be seeing him near the top spot in 2022!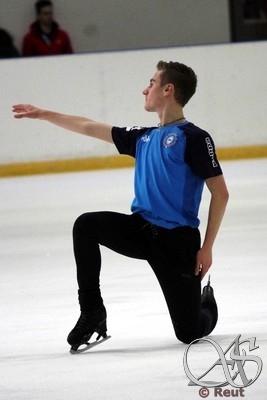 Another participant from the team event that I have to mention is Matteo Rizzo of Italy. Matteo is also another youngster, 19, but has improved massively over the past 18 months. Just 11 months ago Matteo only managed a 30th place finish at the World championships, but this season he has shown consistency that is demanded at the highest level. He has produced brilliant performances during high-pressure events, having recently claimed a very credible 9th place at the European championships. He is my top tip to follow the progression of into the next Olympic cycle.
LADIES Free Skate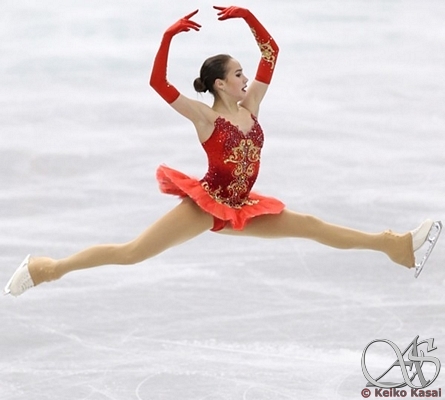 With a change of entries from Olympic Athletes of Russia, USA and Canada, to that of the short program, it gave us viewers a chance to get a taster of more of what's to come in the coming week.
Lets start with the winner. Alina Zagitova (OAR) gave yet another superb display and narrowly beat her own winning score from Europeans. There has been a lot of talk about the composition of Alinas programs as she chooses to perform her choreography sequence, step sequence and one spin pass as the first 3 elements of her program, thus leaving all the jumping passes to the second half of the routine in order to receive an extra 10% bonus on their base value. Many in the skating community believed this to be an unbalanced program and believe she should be penalized for this. For me it makes no difference, if the 3 elements in question were to be the last 3 elements no-one would question it at all. (what is generally called 'frontloading' the program, putting all jumps first - ed) What Alina has done is play the system in order to receive the most value possible on her technical score. Good for her!!
In second place was Mirai Nagasu (USA), and all eyes were on her for the promised triple Axel. Not only is it unusual for a lady to do triple Axel, it had only been performed twice in the Olympics before this event. Mirai set US history by becoming the first American woman to land triple Axel at the Olympic Games. That alone deserves to be celebrated. Whilst I am not the biggest fan of Mirai's style, I fully applaud and appreciate the effort, determination and drive to push herself to the limits when no one around her is. After the triple Axel was performed she held it together very well showcasing exactly why the selection for her place in Pyeongchang was an easy one.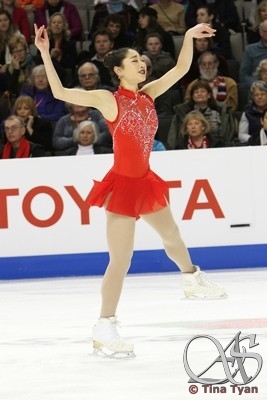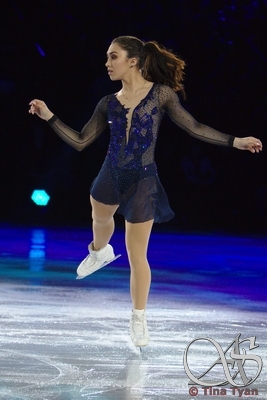 Gabrielle Daleman of Canada secured 3rd place for her teammates and gave another solid skate in her already successful season. Very similar to Mirai Nagasu, I am not a huge fan of Gabrielle's skating but her aggression, commitment and conviction is admirable. Her music choice is Gershwins Rhapsody in blue, and I think her coaching team has got it spot in with their selection. The music plays to her strength of a very energetic performer, vibrant and fun, and in particular the step sequence towards the end of the routine gives her a chance to really sell the performance and put pressure on the judges for those positive GoE marks. Gabrielle will have to be foot perfect if she hopes to repeat her World championship bronze medal of 2017.
Once again Carolina Kostner (ITA) was a good way behind the other girls on technical score but her artistry, style, skatig quality and finesse all added to her component score. For me, this is not her most enjoyable program. Her edges are effortless, her carriage and posture are graceful but her music choice for me, L'apres midi d'un faune is lacking the charismatic charm the Kostner is capable of portraying. When I think back to Sochi in 2014 I believe her Bolero program has been the best free skate routine in history, in my opinion obviously. With her current program I don't see anything stand out or unique about it. I hope she delivers in the individual event and longevity should be rewarded.
Men Free Skate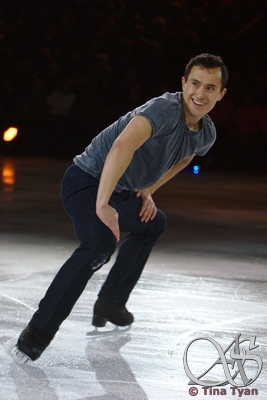 The winner of the Men free skate was Patrick Chan of Canada, skating to the haunting Hallelujah. At this point in his career Patrick knows exactly what to skate to in order to maximize his second mark. The artistry and composition is remarkable in this piece, with a contemporary edge giving a dimension that only Patrick can convey. This guy was born to skate. After a very positive start of two quads toe-loops, one in combination, and a sublime triple lutz, triple salchow combo it looked to me that he tensed up slightly and became tentative on his other jumping passes which is rare given his experience and caliber. I thoroughly enjoy this routine though and I am immediately drawn in from his first movement to his last. Patrick has the ability to captivate a crowd and he didn't disappoint. One of the special things about him is that regardless of the quality of his jumps there is still a performace to admire, not a trait that all figure skaters possess. A deserved winner. As I said after his short program, he will have to nail his technical elements if he's hoping to podium at this year's individual event.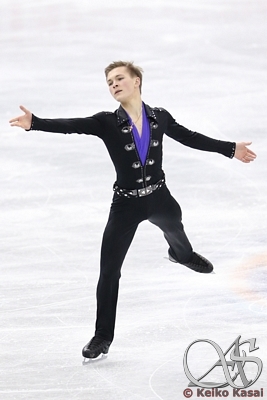 Michal Kolyada (OAR) returned to the free skate after a very disappointing short program. However his display was much better and gave a much truer representation of his ability. I absolutely love his music choice as he is skating to a selection of tracks by Elvis Presely. Michal has a very balletic, typical Russian style, which is the envy of many performers I'm sure. What I love about this music choice is how he adopts the soft rock appeal and brings to life the character of the music and the era of its release. Using a slower section of music gives him the chance to incorporate the classic ballet poses he is well known for, and so giving the judges and the audience a contrast of style within the one piece, whilst never falling out of character. Very clever! I firmly believe he will bring his best goods for the upcoming individual event.
And finally, who better to end my article with than Adam Rippon of USA. Adam is constantly in the headlines for his articulate outbursts, or his diverse choreography/ costumes. Today we saw his free program, much more conservative than his SP which we'll see in the coming days. Nonetheless, he always manages to deliver a solemn and unique performance to Arrival of the birds/O. He creates a true spectacle of elegance, power and story telling throughout his skating and captures the attention every spectator in the arena.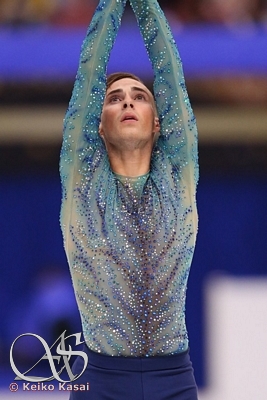 He brings such dimension and raw passion to the role he is playing it is truly awesome to see. We all know anything can happen at the Olympic Games, so watch this space to see if Adam can sneak his way on to the podium!
I really enjoyed the team event this week. It gave us a good indication of who is ready, who is hunger and who wants it most! I hope you enjoy the coming week of figure skating.
Last, but certainly not least, I'd like to give a huge hello and good luck to my amazing friends Penny Coomes and Nicholas Buckland who will represent GB in the Ice dance category. They have battled so hard to earn their space in Pyeongchang after coming back from a very serious knee injury!! I hope they have the skate they so thoroughly deserve! You guys rock! Enjoy!!!
Check out our other Insider Reviews:
David Richardson's review of the Teams - Pairs
Federica Testa's review of the Teams - Dance
Jenna McCorkell & Kevin Van Der Perren review on the Pairs
John Kerr's review on the Men
Don't miss our social media updates (containing text updates and fun pics) on Twitter and Facebook.