Olympic Games 2018 Insider Reviews: Jenna McCorkell & Kevin Van Der Perren's take on the Pairs
February 16, 2018
By Jenna McCorkell & Kevin Van Der Perren
Photos © Joy, Mireille Geurts, Reut Golinsky, Keiko Kasai

*Photos not taken at the Olympics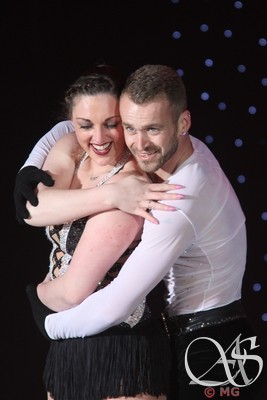 Figure skating insiders are commenting on these Olympic Games for us. Most of them have been skating competitively in the past and are now skating in shows, coaching or doing TV commentary. Jenna McCorkell and Kevin Van Der Perren fall in all of those categories. Jenna is an 11-time British Champion; she reached top 10 at European Championships and competed at two Olympic Games – Vancouver-2010 and Sochi-2014. In 2008 she married Belgian Kevin Van Der Perren and recently she started her own sports clothing line Chique Sport. Kevin, known for his 3-3-3 combination, is a 7-time national Champion; he won 2 bronze medals at the European Championships, 3 Grand Prix medals and competed at three Olympic Games, Salt Lake City-2002, Turin-2006 and Vancouver-2010. Now they both skate in shows, have their own show production, coach and they started their own skating school; Ice Fantillusion.
Now let's pass the keyboard on to Jenna & Kevin.
Hi everyone!
First of all we would like to thank Absolute Skating for asking us to share our thoughts and views of the Olympic Pairs event in PyeongChang.
We've known the AS team for a long time and would like to express our admiration for their dedication to put our fantastic sport into the spotlight.
We want to congratulate all the pairs for making it to the short program of these Olympic Games and for showing the world an amazing competition. The level of skating was very high, with very few mistakes.
It was great to see a lot of new faces since the last Olympics in Sochi and also some familiar faces, sometimes teamed up with new partners, stunning us all with their dedication to this very difficult discipline.
As we said, this was a very strong event where everyone can be very proud of their accomplishments. There were many programs we will remember for a long time.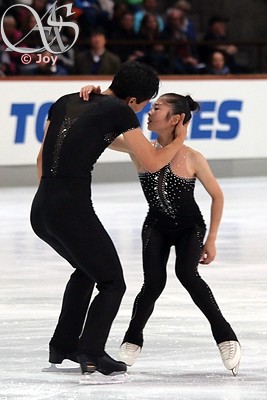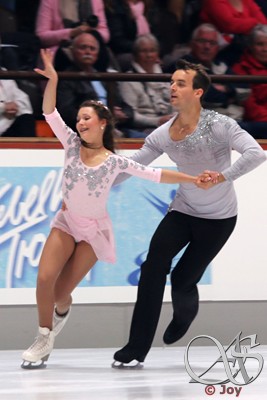 The Korean couple Tae Ok Ryom and Ju Sik Kim almost seemed to come out of nowhere during the World Championships last year. How they have progressed in the last 10 months in both the technical and component part! Very nice to see the response and support they got from the audience.
Really happy to see the Germans (or Belgian :)) Annika Hocke and Ruben Blommaert compete at the Olympic Games after teaming up only last summer. We've known Ruben since he was 8 years old and all he ever wanted was to skate at the Olympics. So proud to see he made that happen, and to top it off, reached the finals.
Very well done for Valentina Marchei and Ondrej Hotarek of Italy who skated two perfect programs. They really showed what they can do and reached a fantastic 6th place, while also entertaining the crowds, as usual.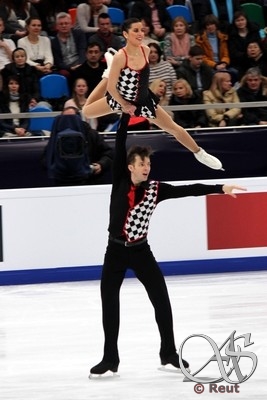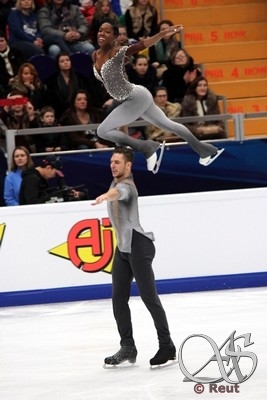 France can be proud of Vanessa James and Morgan Cipres who finished 5th. They made a brave attempt to take the sport to the next level with their throw quadruple Salchow. Even though it wasn't performed 100% on the night of the free program, we are in awe of the guts and sportsmanship Vanessa and Morgan showed with going for it. Who knows what the next Olympics might bring them.
What a shame that Evgenia Tarasova and Vladimir Morozov, representing the Olympic Athletes of Russia, missed the podium after an absolutely amazing performance in the short program on Wednesday. They had high speed and dynamic skating you can only look up to. Unfortunately they made too many mistakes in the free program, resulting in a disappointing 4th place. Nonetheless, this is one of the best pairs this sport has ever known and hopefully they can find strength and motivation to go after the gold medal in the next Olympic Winter Games.
Canadians Meagan Duhamel and Eric Radford are the only pair in the field going for the side by side triple Lutzes and successfully performing them in both short and free program. Nice to see them finishing their career on such a high, with two great performances and a bronze medal to add to the gold medal from the Team Event.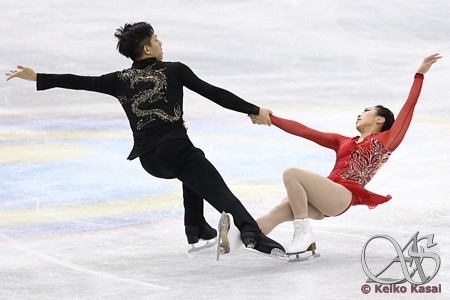 A lot was expected from Wenjing Sui and Cong Han of China, going into this competition as the reigning World Champions. After winning the short program, we knew the pressure would be on them for the free program. Eventually they put down a very nice performance with a few mistakes, mostly on the side by side jumps - Cong singled a toeloop and Sui stepped out of a triple Salchow. And their pair spin was only awarded a level 2, which in the end would make the difference and leave the Chinese with silver.
And of course the free program also delivered one of those moments in skating you will never forget. Spending some time with Aljona doing shows and being friends for many years, honestly our hopes were that the gold medal would be awarded to Germany.
We were a little down after the short program when we saw Aljona Savchenko and Bruno Massot positioned just next to the podium, in 4th place. One error on the side by side Salchows put them not in the most ideal or easiest position to make their dream come true.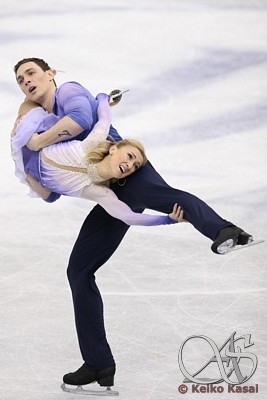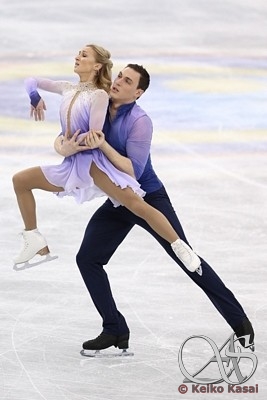 But they fought back in a stunning and unbelievable free skate, of a level unseen before in the long history of our sport, earning a new World and Olympic record with overwhelming 159,31 points! Skating perfectly and reaching all level 4s on their spins, receiving all +2 and +3 in the GOEs, they could finally call themselves the well deserved Olympic Champions!
For Aljona this is the crowning achievement after a massive career of being a multiple World and European champion and medalist, also with her former skating partner Robyn Szolkowy. We remember her disappointment getting the bronze medal in Sochi, then finding a new partner in Bruno, working with one goal in sight - being the next Olympic Gold Medalist in pairs. The fact that they actually reached this goal is just one of those things for dreamers… But they achieved it!!!! Can't wait for the movie! :)
David Richardson's review of the Teams - Men and Ladies
David Richardson's review of the Teams - Pairs
Federica Testa's review of the Teams - Dance
John Kerr's review on the Men
Don't miss our social media updates (containing text updates and fun pics) on Twitter and Facebook.