Olympic Games 2018 Insider Reviews: John Kerr comments on the Men
With additional commentary from adult skater Suzie Herrmann
February 18, 2018
By John Kerr & Suzie Herrmann
Photos © Anna Bertoloni, Askar Ibragimov, Joluskating, Joy, Keiko Kasai, Luna Lee, LMDJ, Caroline Pare, Tina Tyan

*Photos not taken at the Olympics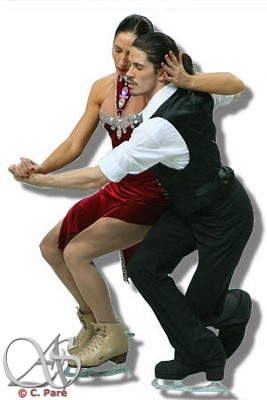 My name is John Kerr and I am a 2 x Olympian representing Great Britain in Ice Dance. I was also a 7-time British Champion and 2-time European Bronze Medalist. The Olympics is the most special event we have in our sport and I will never forget walking in at the Opening Ceremony of Turin in 2006. What an amazing feeling that was and it still gives me chills when I think about it. I now live in Miami, Florida, with my wife Nadine and son Zayn. This Olympic season I choreographed the short program of the New Olympic pairs champions- Aljona Savchenko & Bruno Massot. Also, I choreographed the short program of the Olympic Bronze Medalists- Meagan Duhamel & Eric Radford.
A sensational Men event came to a close with the incomparable Yuzuru Hanyu from Japan deservedly retaining the Olympic title he won in Sochi 4 years ago. In doing so he become the first man to win back to back titles since the legendary Dick Button did so in 1948 & 1952. From the moment he stepped onto the ice for the short program it seemed like any other result would have been inconceivable. His performances belied the notion that he would not be able to perform at his best due to an ankle injury sustained earlier in the season. His jumps were stellar, his skating was commanding, and his routines confident and assured.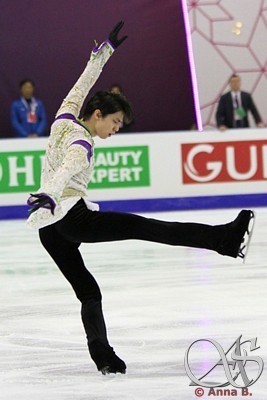 His compatriot Shoma Uno took the silver medal and it gave Japan the first 1-2 finish in the Men's event since Russia did so in 2002 - with Alexei Yagudin and Evgeny Plushenko. The prize for the best competitor in the event has to go to Shoma. His ability to save jumps is uncanny and keeps him in competitions that he should be pretty much out of. His skating skills are fabulous but his lack of height does not give him quite the same command of the ice as some of the other top competitors - I say that as someone who is not especially tall. I will say that the 2nd half of his free program was a technical masterclass that took him from a possible 4th place finish to a deserved Silver medal.

The Bronze medal went to the most charismatic man in the field, Javier Fernandez. The brilliant Spaniard would have taken the Silver medal, and possibly the Gold, but for one mistake in the long program where he turned an attempted quadruple Salchow into a double. In such a high standard event that one error made a huge difference to the result. Still I think Javier will be happy to take a medal away from this event after narrowly missing out in Sochi.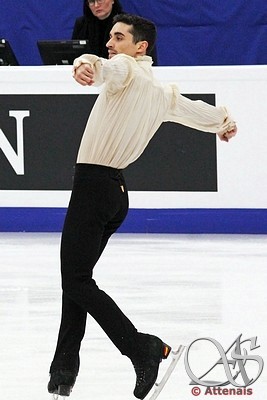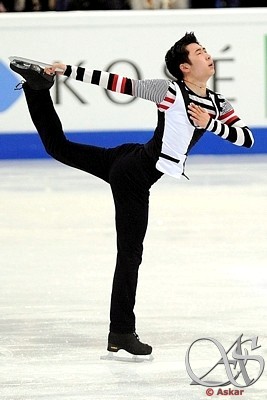 Fourth place in the event went to Jin Boyang from China who performed magnificently in the short and long programs. His jumping is most definitely on a par with the best in the World but his skating skills, though improved, are not quite there yet. After a relatively poor season up to this stage it was great to see him back to his best.
In fifth was one of the favorites for the Gold medal coming into the event - Nathan Chen from the United States. His poor performance in the short program, which had him in 17th place, put paid to any real chance of medal. His performance in the long program though will go down as one of the greatest in Olympic history. In it he landed 5 out of 6 quadruple jumps and achieved the highest technical score ever. He came 1st in the long program portion of the event and showed, at last, his remarkable ability on the biggest stage. Even though it wasn't to be for him this time I would put my money on Nathan winning Worlds this March.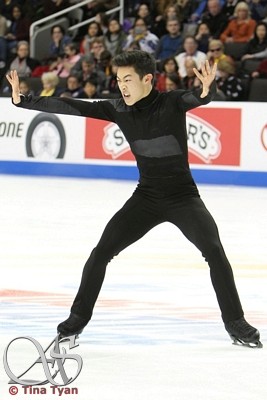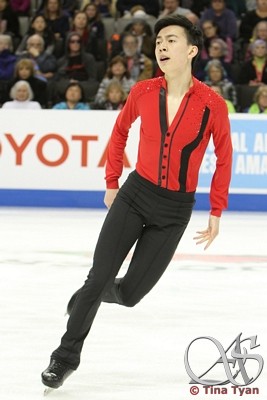 In 6th place was Vincent Zhou of the United States. The youngest member of the American contingent performed brilliantly and is most definitely someone who will be competing at the highest level for years to come. He really needs to develop the artistic side of his skating but he has the firepower in the jumps to put him right in the thick of things.
Honorable mentions go to Patrick Chan for the greatest skating skills ever, and Dmitri Aliev for being the first Russian man in years to skate to cool music.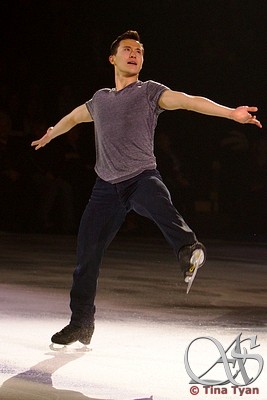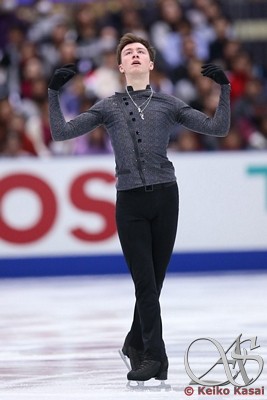 Watching the brilliant skaters in their own right who were not in medal contention, adult skater Suzie wanted to add a few comments, so we passed the keyboard on to her.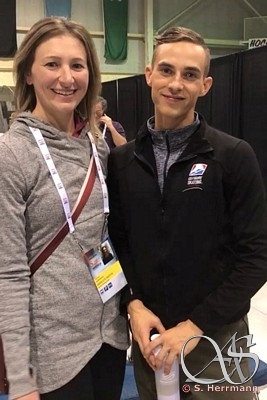 I am Suzie Herrmann, a skating fan for a lifetime and a skater all of my adult life. I have an incredible amount of respect for these Olympians. While the top skaters appear super human, the field is SO deep that we can't not point out some of the highlights of the rest of the competition!
Adam Rippon came into the event with many people contesting the decision to place him on the team over US national silver medalist, Ross Miner (Adam was 4th). It was the body of work over the past 2 seasons that earned Adam the spot. Did he ever prove that decision to be the right one! While he finished the short as the top American, he decided to not attempt a quad in the free and stuck to what he does best-nailing triples, completing a layback spin any ladies skater should envy and relying on his exquisite artistry. By utilizing his strengths, he was able to remain in the top 10. No other country had 3 skaters finish in that coveted group.
Keegan Messing has really come into his own artistically and has become a crowd favorite, finishing the free with a personal best score. A top 10 short with only a miss on the triple Axel set him up for a great free. The only element that cost him points was his flip due to an edge call. His program components were solidly in the 8's & 9's, testament to the hard work and fine tuning he has put into his skating skills and choreography.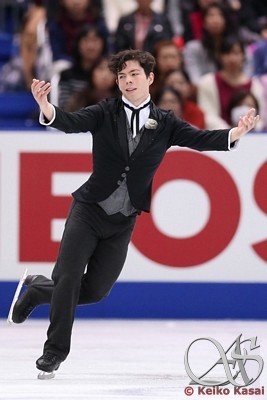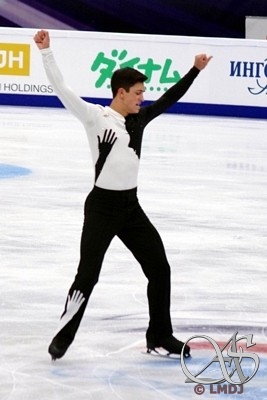 In addition to Yuzuru Hanyu, another comeback kid in this event was Israeli, Daniel Samohin. Sidelined at Skate America by a fall on a quad, dislocating his shoulder, he had to tone down his training before coming into these Olympics. The quads he displayed are amongst the best I've ever seen him do. Two out of the four he completed between the short and free received positive grades of execution. With quads dominating the repertoire of the top athletes, it will be imperative for him to continue on this trajectory. He may not yet have the number of quads the top men have, but he is young and on the run! His quality of skating and expression are aesthetically pleasing, which can help catapult him to the top. Once upon a time I went to a young Javier Fernandez's apartment to interview him before he had made it big on the international stage and he had so much potential to still tap into. I have a similar feeling to meeting the now young Daniel. I look forward to seeing what he has in store in the future!
I was disappointed not to see Jorik Hendrickx at Skate America in Lake Placid as he had to withdraw due to being ill, but glad to see him back in action in Pyeongchang. With all the advancements in quads over the past four years, he has held his own and continued to improve his position in the world. Skating a fabulous short with all positive grades of execution, he sat in 11th. Dropping to 14th overall may appear as though he didn't skate as well in the free, but he actually scored all positive grades of execution in that too! Compared to the Sochi Olympics where he was 16th, he considerably improved, not just in placement but also in finetuned technique and execution on his elements. Without a quad in 2018, it just becomes exceedingly difficult to gain the points needed to finish in a higher rank. Stay tuned to see his sister Loena take on the ladies' competition!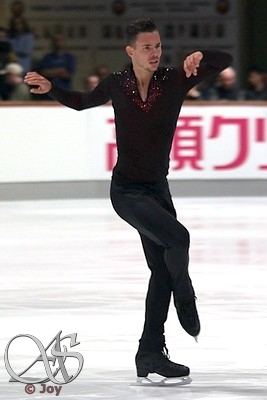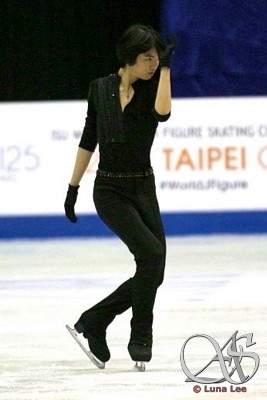 The young Korean, Junhwan Cha was the very first figure skater who set foot on the Olympic ice (in the team competition). He is one to keep your eye out for in the future. Not just because his coach, the legendary Brian Orser, just had two men finish on the podium in this competition, but because he has maturity beyond his years and already displays great technical ability. He received all positive grades of execution in his short and landed a quad in his free program. Look to see him to come into his own in the following years!
Michal Brezina is a skater I have watched for many years. I believe the first time I saw him was at Skate America in 2009. He was the younger Czech, and up-and-coming skater to watch out for. I love his quality of skating and it was evident when I saw him practice earlier this season in Lake Placid, that he is a hard-working and dedicated athlete. In his third Olympics, he continued to display that heart on his sleeve attitude I love to see. He skated a great 9th place short with a quad with no negative grades of execution, but unfortunately the technical points didn't add up for him in the free. He still finished with a respectable program component score 8 points higher than his technical score, finishing 16th overall.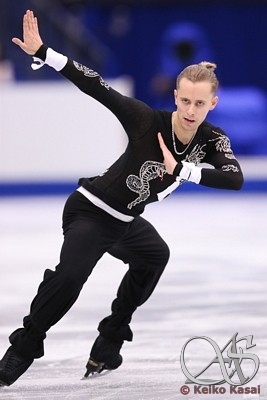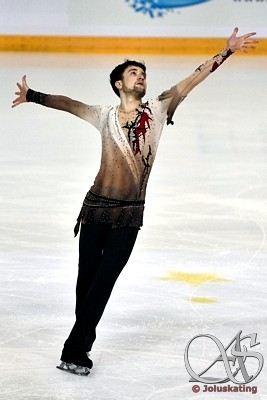 I had the privilege of watching Misha Ge skate prior to taking the ice to practice while I was in Lake Placid for Skate America earlier this season. He is one of the true artists in this sport, comparable to the John Curry's of the world. His technique and caressing of the ice can put a person into a trance. I would have liked to have seen him score higher, but without landing quads for a while now, and an underrotation on his Axel combination in the free skate, it is not surprising that he was not further up in the standings. Taking a look at his program components scores however, he ranks right up there with the top skaters.
It's refreshing to see the depth in the field and how truly talented many of these men are. I can't imagine what the next four years will hold!
Check out our other Insider Reviews:
David Richardson's review of the Teams - Men and Ladies
David Richardson's review of the Teams - Pairs
Federica Testa's review of the Teams - Dance
Jenna McCorkell & Kevin Van Der Perren review on the Pairs
Don't miss our social media updates (containing text updates and fun pics) on Twitter and Facebook.