2007 - 2008 Season News




Synchronized Skating World Championships 2008 - Quick quotes from Budapest



What, again the same article?? Nooo, these are the quotes & photos from after the long program. Click here to read



Synchronized Skating World Championships 2008 - Quick quotes from Budapest



Helga went to the World Championships in synchronized skating and collected the teams coaches words after the short programs, read those here



World Figure Skating Championships 2008



Not just articles came in from Sweden, also photos, look at the ones Emjo and Megi took at some of the events. Enjoy!



Göteborg 2008: A first class entertainment gala



The World championships are over but the great gala will linger in our minds for some time to come. More here



Göteborg 2008: a quadless victor



They saved the best for last, men concluded the competitions in Göteborg. Read here.




Göteborg 2008: Noise explosion in the Scandinavium ~ Buttle in the lead and La Marseillaise



A slightly halfdeaf Titanilla still managed to give yet another report from day 4 here




Göteborg 2008: folk rhythms, a teary thank-you and the promise of tiramisu



Third day of Worlds with yet another thrilling update from Titanilla, click here




Kristoffer Berntsson: -"It'll be a once in a lifetime experience"



He rocked the world last year in Tokyo and is getting ready to rock his home town of Göteborg as the World Championships are in full force. More here




Göteborg 2008: 53 short programs, some heroes and new world champions



Day 2 of Worlds, Titanilla was on the job to get you the latest news, click here to read




Göteborg 2008: A fall, a piano fantasy and 8569 spectators



Click here to read Titanilla's interesting impressions about day 1 of the 2008 World Championships




The Swedish Nationals 2008



With Worlds in Göteborg just around the corner Magdalena tells you how this trial run competition went. An exciting event, with great performances from both Kristoffer Berntsson and Adrian Schultheiss. Read all about it here




Brian Joubert: "I knew I wasn't ready, but I wanted to fight"



Titanilla didn't just talk to Tomas Verner, she also had a chat with Brian. What does he think about Tomas? How does he evaluate Europeans? What are his thoughts towards Worlds? Read it all here.




Art On Ice 2008



'Dancing on Ice on T.V is like a rusty old Skoda, where as Art on Ice is like a top of the range Ferrari'. Find out why Gemma Louise makes this analogy and read the rest of her report about AOI in England with their amazing cast here!





Welcome Philipp Tischendorf



Absolute Skating is proud to present the website of the 2007 German Silver Medalist Philipp Tischendorf. We invite you to take a look here.



Verner stirred up a hornet's nest in Zagreb



Trying to eat his sandwich, losing hope that one of Titanilla's questions would be long enough, Tomas finally gave up his attempts and answered all first. Read the chat she had with him here - oh and he did get to eat the sandwich later - during posing.




The Grand Prix Finals 2007 in Torino



The hard seats of the arena didn't scare Celine enough not to attend the Grand Prix Final. Read her report here.




Press conference Ladies



And finally here is the ladies press conference at the end of the competition. Read here.




Ladies Free Program



The ladies have been very chatty after the Free Program. Read their comments here.




Ladies Short Program



Helga has interviewed the ladies after the short program and they have been kind enough to answer her questions. Read their answers here.




Press Conference after the Free Dance



Read what the skaters had to say at the press conference after the Free Dance here.




Free Dance



Read skaters' comments after the Free Dance here.




Men press conference



Winners' thoughts of the Men competition expressed at the press conference after the free program can be read here.




Men's Free Program



Men's free program was an interesting competition and this is what they had to say about it.




Original Dance



After the Original Dance the skaters were eager to discuss their performances. Read their thoughts here.




Original Dance Press Conference



Comments from the press conference after the original dance can be read here.




Press Conference for pairs



Read quotes from the Pairs' press conference here.




Quotes from the pairs after the free program



The Pairs had something to say after the free program too. Read here.




Comments from the men after the short program



More interesting comments made after the men short program provided by Helga can be read here.




The Press Conference after the Men's Short Program



Read what the top three leaing men have said at the press conference after the short program here.




Pairs' short program, 22nd of January



Helga did it again and interviewed the Pairs after the short program. Read their answers here.




Compulsory Dance - 22nd of January



Helga went backstage after the Compulsory Dance to interview the skaters about their performances. Read their opinions here.




The European Championships 2008 Daily Photos



For the third year in a row the AS crew is bringing you daily photos from the Euros. Check back often to see them here!




2007 Italian Figure Skating Championships



Erica went to Italian Nationals in Milan, which offer some outlook on Euros, so just in time. Read here.




All I want for Christmas is... Kevin and Jenna?



A figure skating show brought Mireille in the Christmas mood. Something that was considered impossible. Read how that happened, what Jenna McCorkell, Kevin Van Der Perren and Alex Wilde had to do with it & of course all about the show here!




Welcome Krisztina Czakó



Absolute Skating is proud to welcome the site of the multiple Hungarian champion. Tho not at the competitions anymore, she can't stay away from skating completely. Take a look at her website here



The untold stories of PSOI 2006:
Part 3: Breakfast buffets, sandwiches, after-midnight-interviews and hearts



Last but definitely not least part of this special. Interested in how funny some interviews can be? You can read all about that here.




The untold stories of PSOI 2006:
Part 2: Hugs, phones, (piano) lifts, wafles & sponsors



Do you want to know how much trouble it could be to place said piano on the ice? Or what wafles have to do with Stars on Ice? Then read on...




The untold stories of PSOI 2006:
Part 1: Catfood, posing practice, Karl Lagerfeldt & sponsors



November has passed and we all missed Stars on Ice in Europe dearly. Read here as Christmas treat our series special with all goodies of last year.




The annual Thanksgiving treat -
Stars on Ice in Lake Placid



The grand opening of the new Stars On Ice show is a pretty special event, and Magdalena was there. Read her review here.




Carolina Costner and Tomas Verner on ice in Sweden



He doesn't want to dwell on past mistakes and thinks Swedes are really nice people. Tomas Verner had a lot of comments as he and Carolina Kostner spent some time training in Malmö. Read more here



Golden Spin of Zagreb 2007



Helga took a trial-run of Zagreb before Europeans there and had lots of fun at the Golden Spin. We wish you a lot of fun with her photos as well! Check them out here




Bodyguards, Apple TV's and Tomas at the Golden Skate Awards



Daphne flew to Milan to attend the Golden Skate Awards, read her and her friends impressions of the practice and the show here.




Photo Album Skate Canada 2007



Caroline Pare went to Skate Canada and made a selection of her photos for us. Take a look at them here!
*Album will appear in a new window, outside of AS




Welcome Kevin Van Der Perren



Absolute Skating is proud to present the new website of the Bronze Medallist of the European Championships 2007. We invite you to take a look at his website here



The ice show that went up in flames



Emjo and Susanna travelled to Korea for the show that never happened, but that doesn't mean they have nothing to tell. Check this out here!



Fifty years of skating in Malmö, Sweden



Just before the last season ended, the skating club in Malmö turned 50. It was celebrated with a gala and of course Emjo and Magdalena went to check it out. Read all about it here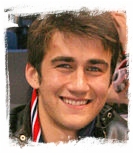 Welcome Ryan Bradley



Absolute Skating is proud to present the website of the 2007 USA Silver Medalist Ryan Bradley. We invite you to take a look here



Photo Album: Russian Stars on Ice 2007



Emjo went to the show in Vilnius and took beautiful shots, so what else is new? Oh yeah, she videotaped some bits too. Check this out here!



Ice-dome 2007: A photo report!



Our Daphne went to the Oberstdorf summercamp, took some photos there and shares those, including some of her personal impressions with us. Go!



Dreams On Ice, the Japanese way.



From Japanese skaters in Italy to skating in Japan. All the way from there Natsuka reports about Dreams On Ice. Click here to read.



Benvenuti in Giappone!



When a resort in the Italian Alps welcomes the National Team of Japan for a camp and an exhibition, it is a unique opportunity for figure skating fans in the area to see some of the World's best skaters. So Céline and Aya went there, read their impressions here.



The background of a split-up.
What happened between Nóra Hoffmann and Attila Elek?



Titanilla spoke with both Nora and Attila after the news about their split up becoming public, read their personal take on things here.



Welcome Leonie & Oscar







Photo Album: Ice Fantillusion presents: World Celebration



Relive Kevin van der Perren and Jenna McCorkells shows through our lenses here!



World Celebration: Chaos behind the stage, Perfection on the ice.
- Or how Jenna lip-syncs to a green Kevin.



We promised you more, well here it is. Read all about the show, the backstage stories, the (international) guests and an interview with Jenna and Kevin. Enjoy!!



Kevin & Jenna, can you please stop making us cry?



Tears, happiness and a lot more the past weekend in Liedekerke, Belgium. Take a look at some more photos and a first impression of the shows here!



Ice Fantillusion - World Celebration 2007



First photo from Ice Fantillusion - World Celebration 2007 is available right here.



The Kerrs: A Scottish Blend



After having achieved their goal for this season, finishing in top 5 at the European Championships, Sinead and John tell us about their move to US, what they miss the most from home and future goals. Read the entire interview here.



Lori Nichol - more than meets the eye



This is the high season for skating choreographers and Canada's Lori Nichol is no exception. Learn how she goes about her job and how she feels about the Code of Points here.



Kevin VDP's World Celebration; from Hawai to the Galaxy



It's almost time for Kevin van der Perrens own show again. Titia and Mireille had the chance to witness some of the preparations and got the plot outlined for them. Curious to the plans and pics? Click here!



Photo Album: Stars on Ice 2007



Emjo traveled to the US to photograph the Stars on Ice Portland show. Her best photos are here.