Impressions of Stars On Ice 2005
Part 2
Text by EMJO and Susanna
Photos © EMJO

The show in Halifax, Nova Scotia, marks the beginning of the Canadian leg of the SOI tour. The skaters spend 4 days of training here, as the new cast members have to learn their parts and practice with the others. The Canadian cast joining were Kurt Browning, Shae-Lynn Bourne, Jennifer Robinson and SOI rookie Jeffrey Buttle.
The Halifax Metro Center is much bigger than the arena in Portland. There were a lot of people in the lower bowl while full seats in the upper levels were scarce. The audience consisted of people of all ages, and was varied to a greater degree than in the US. The men in attendance proved that skating is not just for women.
We really appreciated the beautiful programs full of color pictures of the skaters. And for those who wanted to buy souvenirs, there was a stand offering T-shirts, videos, signed photos of the skaters, etc. But it was amazing to see how some seemed to have come as much for the junk food sold everywhere, as for the skating.
The ticket prices gave us nothing to complain about. The good seats were 60 Canadian dollars, which is much less than tickets in the US cost, and only half of what we'd pay for tickets to the opera or a play at home. We got our money's worth for sure!
Scott Hamilton opened the show with a short speech, loudly cheered on by the crowd. He's very popular and not only the Americans appreciated him.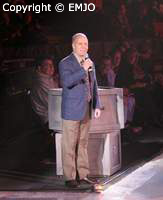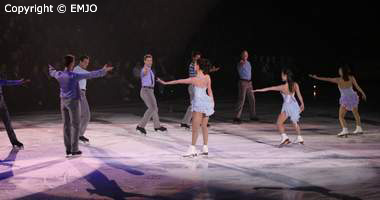 Shae-Lynn was brilliant as a flirty femme-fatale. If Alexei hypnotized the women, she did the same to the men, and one lucky man in the audience got a special treat. Shae has charisma like few others and when she takes the ice, she owns it! She's a natural and connected very well with the cheering crowd. She also took over Sarah's role in "Mr. Blue Sky" and did it with great conviction and with her own interpretation. The guys had to follow her every whim as she took perfect control of them. This was very different from Sarah's playful, fun-loving version. The men were perfect as well and this was one of the best numbers of the show.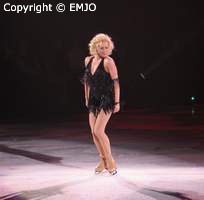 Our question as to who would come out of the box was answered when Jeff Buttle appeared.
He skated to "Sunglasses at night" and as the newly crowned World's silver medalist, he was very interesting, to the Canadians and to us. He can play a tough guy, but impressed us more in the much slower and softer "Ave Maria" in the second act. His skating is elegant and emotional and the varied spins are a joy to behold. Both his programs were great and we enjoyed it very much.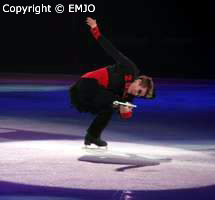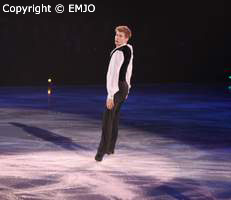 Kurt Browning is a true SOI veteran and he can skate to anything and still be interesting. By now everyone has seen, or at least read about his toy box number. Kurt is a clown and also a serious performer and has a rare ability to mix technique and fun, and his facial expressions alone were worth the price of the tickets. We saw some more of it during some of the transition acts.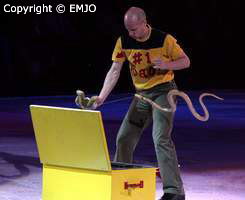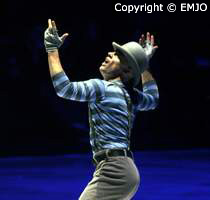 Jamie and David were greeted with the biggest round of applause of the evening, and it took several minutes before they could even skate. Their serious and dramatic number got the most applause, which we thought was fair. But these two are always a treat to watch, whatever they're up to. Besides Jamie's famous handstand on David's arm, there were some different side by side spins we don't see much of in professional pair skating anymore. With lifts and fast moves they continued to mesmerize the crowd. Both of their programs were excellent and they received standing ovations from the very appreciative crowd.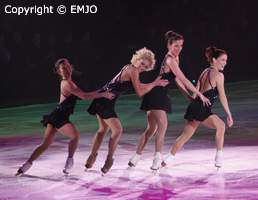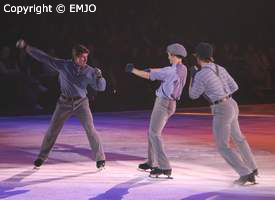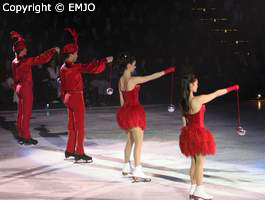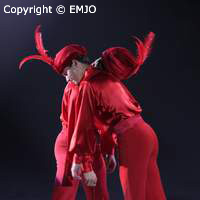 Alexei may, if possible, be even more popular in Canada than in the US. Many in the audience held their breaths and only the music was heard, as he proved his incredible strength and control up in the air during the first part of "Passion". Once down on the ice he continued the spellbinding performance with out of this world skating. This program has everything: excitement, thrill, elegance and the sensual masculinity only Alexei can produce. The crowd loved it and he was also rewarded with standing, clapping and cheering people who wanted more. The much lighter "Shout" was also appreciated. It was very fun to watch, so fun it's easy to forget how hard the program is. Those very low, almost-down-on-your-knees steps are leg killers we sure wouldn't want to try ourselves, especially not on the ice.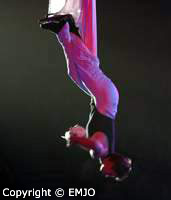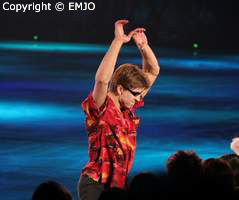 | | |
| --- | --- |
| | We were happy we got to watch Kyoko and John skate to "Harder to breathe" again. He tossed her around like she weighed nothing at all and it was all done with great speed. It suited them very well. |
Katia and Yuka Sato were replaced by Jennifer Robinson, a multiple Canadian champion. Her first program was flirty with lots of posing and the audience loved it. Her skating is flowing and elegant and the pale pink dress she wore in "Gabriel's Oboe" was breathtaking.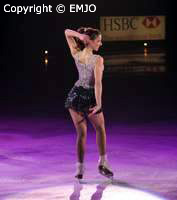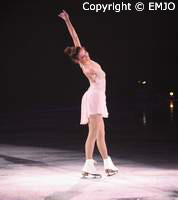 The Finale "Dream on" was once again wonderful. We were taken in by the beautiful costumes, the skating, the snow and shiny ice and wished it hadn't ended so soon. It looked spectacular on TV, but was many times better in real life.