Trophée Eric Bompard 2009: The first of the six.
By Reut Golinsky
Photo © Anna Zeitlin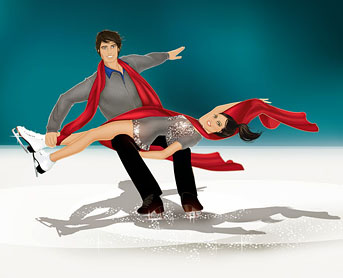 Half of the members of the Absolute Skating message board, as well as some crew people – even some that have been on the roads for weeks now and are extremely tired – are on their way to Paris. What is so attracting in this amazing city in which most of them won't even get to sightsee during their short stay?
It's all about the first Grand Prix event of this Olympic season, Trophée Eric Bompard 2009, with amazing skaters to meet and brand new programs to watch. The line-up this year is very interesting and I don't know even which discipline to distinguish.
In men field, we have three leading Frenchmen - Brian Joubert, Yannick Ponsero and Alban Preaubert. Apparently the French federation decided to make a pre-Nationals check for the three of them, as France has only two spots in the Games this winter, Brian will go for sure, but who gets the second one is not decided yet. Aside Yannick and Alban, it can also be Florent Amodio, who won Master's in Orleans month ago.
I was sad for Yannick's performance at Nebelhorn and hope his short program will go better this time. Except the French "hosts" we'll see 2008 European Champion Tomas Verner of the Czech Republic, Nobunari Oda of Japan, Russia's Sergei Voronov (who got silver at Finlandia Trophy a week ago). Junior's two-time world champion from US Adam Rippon and his countryman Ryan Bradley, who, like Yannick, started his season in Oberstdorf (he was fourth) and whose programs, especially the baroque style free skate, I'm looking forward to see again.
In ladies the field is even tougher with main contenders to the gold (not only the gold of TEB, but also maybe the gold of The Olympics) Korean reigning World champion Yu-Na Kim and 2008 World champion from Japan Mao Asada meeting so early in the season. From Europe we have World and Grand Prix medalist Carolina Kostner, for the first time after her recent coaching change to Frank Carroll, and Kiira Korpi, with who I had a chance to talk in Oberstdorf, and whose graceful skating and classic beauty can add to every competition.
In pairs, this is the first international competition for the Russian team Maria Mukhortova / Maxim Trankov, who were second here last year. For German two-time World champions Aliona Savchenko / Robin Szolkowy it is the second, after their try out at Nebelhorn. I wonder whether they improved during these few weeks and whether they have already changed their costumes for the free program. Canadian Jessica Dube / Bryce Davison will definitely try (and are expected to succeed) to medal at this event too.
In ice dancing the most exciting for me personally will be, of course, the meeting with Sinead and John Kerr, whom I wish to medal again same as they did last year. I'm impatiently waiting to see their new programs: a funny Original Dance and a mood wise totally opposite Free Dance. Their main rivals for the medals will be the French pair Nathalie Pechalat / Fabian Bourzat (they lost to Kerrs at the European Championships last year, but "took revenge" at Worlds right after, so it is going to be intriguing what will happen this time, especially because they both chose country for their OD). Not to forget, of course, Tessa Virtue / Scott Moir from Canada. Unfortunately Tessa admitted in her recent interview to icenetwork that she is still not pain-free after the surgery she had a year ago, which almost ruined for them the whole season. She is much better now and hopefully they'll shine "in full volume" in Paris. Me personally I'm looking forward to see their Mahler's free dance, which already raised lots of discussion among fans.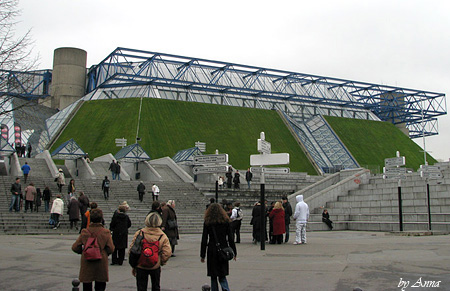 All this starts today! Be prepared! For the stay-at-home people, make sure to keep an eye on Absolute Skating, Titanilla Bod already promised to shed her light on the event and some more Absolute Skating staff will make sure you won't miss a thing!