"Be Good Johnny Weir"
- A Sundance Channel Documentary

Photos© Sundance Channel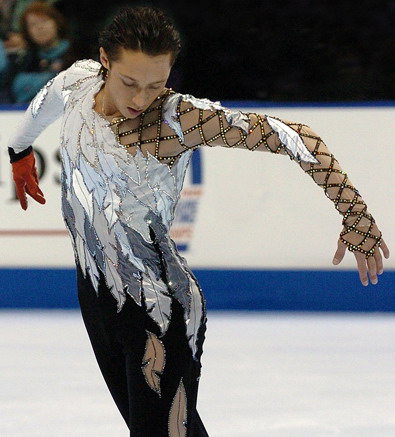 Lights, camera, axel! In the eight-part original documentary series, 'ÄúBe Good Johnny Weir'ÄĚ, Sundance Channel explores the life of one of America'Äôs most outspoken and colorful sports figures, three-time U.S. National Figure Skating Champion and World Medalist Johnny Weir. The series airs Mondays at 10:30pm e/p beginning January 18th.
'ÄúBe Good Johnny Weir'ÄĚ delivers an absorbing portrait of an athlete whose personality is as big as his talent. Bright, quick-witted and extroverted, Weir is as comfortable walking in a downtown New York fashion show as he is on the ice, and he is known for giving candid, irreverent, responses at press events. At the same time, Weir has the athletic prowess to back up his pop culture stardom, demonstrating both breathtaking grace and supreme technical skill. He also injects his larger-than-life persona into his routines -- wearing sparkly self-designed 'Äúonesie'ÄĚ costumes portraying both male and female characters in his controversial routine 'ÄúThe Swan.'ÄĚ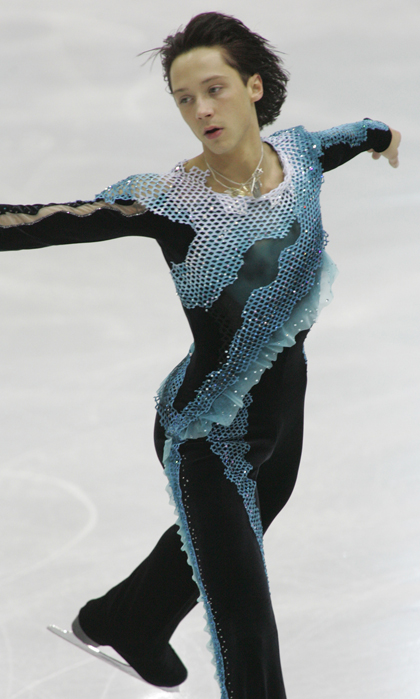 Weir was heavily favored going into the 2006 Torino Winter Olympics, but finished a disappointing fifth. Now 24, the skater has learned that talent alone does not make a champion 'Äď and he knows he must dig deep if he is to secure what may be his last chance at a place on a U.S. Olympic team. 'ÄúBe Good Johnny Weir'ÄĚ follows Weir as he competes all over the globe, culminating in his appearance at the U.S. Men'Äôs Nationals in January, the results of which determine whether or not he will vie for the gold in Vancouver. It is here that Weir will learn whether or not he will be able to fulfill his dream of Olympic glory on the world stage.
Sundance Channel has posted some great online content in celebration of the new original series 'ÄėBe Good Johnny Weir.'Äô Here'Äôs the link to a Johnny Weir mini site with embeddable clips from the series, a photo gallery, an episode guide, some behind-the-scenes bits and more:
http://www.sundancechannel.com/johnny-weir/
And here's an exclusive interview with Johnny:
http://www.sundancechannel.com/fullfrontalfashion/ blog/2010/01/a-qa-with-johnny-weir/
Johnny Weir's Facebook page is also a good place to check for interesting content and conversation:
http://www.facebook.com/JohnnyGWeir
As well as Johnny's Twitter account:
http://twitter.com/JohnnyGWeir