The Kerrs: "Let's call this our extended curtain call"
July 18, 2010
By Melanie Eley
Photos © Jeannine Bourdiau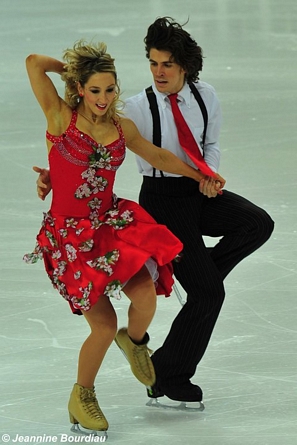 After John and Sinead had been quoted to say they would quit eligible skating at the end of last season, fans were very worried. Then rumours surfaced that they'd change their mind. It was a long wait for all, but now this sibling team, seven times British Ice Dancing Champions and ranked number two in the world by the International Skating Union, have announced their plans for the immediate future. Sinead and John are currently preparing for the new season and have high hopes of achieving their best skating ever.
"After much thought and cogitation we have now decided that we will be participating in the 2010-11 season. Sinead and I had always thought that the 2010 Olympic season would be our last but we both feel that there are still things in competitive skating that we would like to achieve before we retire,"
John explained in his and Sinead's online diary. The season will include two Grand Prix events; Skate Canada and Cup of Russia. Sinead and John hope to make it to the Grand Prix final, just like they did last season, and improve on their 4th place finish. They'll also compete in the British Nationals, the European Championships (where they won bronze last season) and the World Championships.

Known for their creative routines, the curiosity surrounding the music and the new programs is great. In a short update John offered some answers.
"The music is something we both fell in love with and it's definitely lighter than Linkin Park. Our skating won't change drastically in any way. You always try and improve and mature your dancing, and that will be our focus this season."
Renowned ice dancer Peter Tchernyshev has helped out with the choreography of this year's Freedance.
"Peter is somebody we always wanted to work with as we always loved watching him and Naomi (Lang) perform in shows which we also performed in. He created a great routine for us and we are very happy with the result."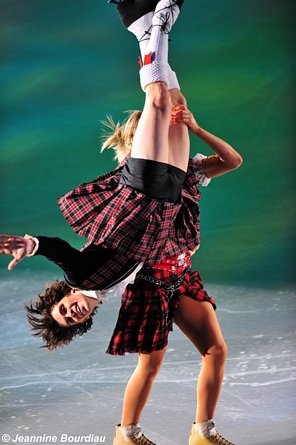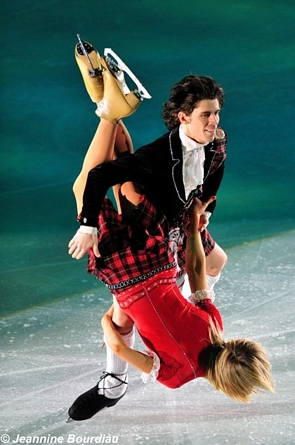 Many have wondered what Sinead and John have been up to since the Wold Championships.
"We both took a month off after Worlds to really think about what we wanted to do with our future. We started training again in May and we really enjoyed getting back into training. It was in that month that we really began to rediscover our love of skating.
In June we were back in Scotland for a few weeks - it was at Murrayfield ice rink that we worked with Peter on the new Freedance.
At the end of June we were over in Ireland for the wedding of our cousin Wendy."
And as the diary stated:
"Sorry for keeping everybody waiting, especially all you guys and gals on the messageboard (we love you all), but I hope you understand that this was something we had to think long and hard about."
We all wish them the very best of luck and can't wait to see what they'll entertain us all with this year!
Keep a look out on the Absolute Skating message board and on the team's official website for confirmation of their schedule as it is known.