Donā€™t miss ā€œStockholm Iceā€ 2010
By Magdalena Osborne
Photos © EMJO
The most exciting show ever to visit Sweden is on its way and on April 2nd it lands in the Ericsson Globe Arena ā€" itā€™s the ā€œ Stockholm Iceā€!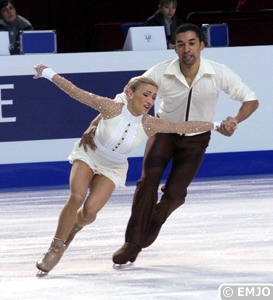 Itā€™s a show for everybody; families, skating fans or people who just think itā€™s a nice sport to watch. All will be taken in by the breathtaking beauty of the sport and the strong athletic power of the performing skaters. And some skaters! How about Evgeny Plushenko, the Russian ice Tsar with too many titles to list here. His most recent achievements are gold at the European Championships and silver at the Olympic Games in Vancouver. Or StĆ©phane Lambiel, the Swiss 2-time World champion and silver medalist at the 2006 Olympic games. Or amazing pair skaters Aljona Savchenko & Robin Szolkowy of Germany who won gold twice at the World Championships and bronze at the Vancouver Games.
This amazing line up continues with the best skaters in Sweden, including Kristoffer Berntsson, Adrian Schultheiss, Viktoria Helgesson and Team Boomerang. They will entertain the audience together with Sarah Meier, Ukrainian pair Tatiana Volozoshar & Stanislav Morozov, ice comedian Jason Gratz and more.
Swedes will also be happy to know that Fredrik Granqvist will act as host during the show. He reached national fame as a member of the judgesā€™ panel in the Swedish edition of the TV show ā€œSkating with the celebritiesā€.
The brain behind ā€œStockholm Iceā€ is Per Adler, General Secretary of the Swedish Figure Skating Association since a year back. With a background in golf he realizes the importance of media and public attention.
ā€œThe board and I felt that figure skating is a much underrated sport in Sweden. I looked at a survey last spring where people were asked which sports they like to watch and figure skating was on there. Thatā€™s exciting, but to market the sport and attract sponsors we need some ā€œproductsā€ to show off, and what could be better than a skating show?ā€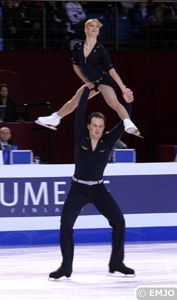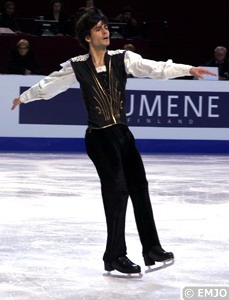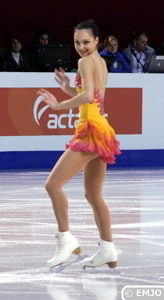 What indeed? The likes of ā€œStockholm Iceā€ has never visited Sweden before and is bound to catch some eyes.
ā€œSome of the best skaters in Europe are coming and we hope this will become an annual event. I think the skating audience is worth that; to see the biggest stars and to experience skating this way.ā€
Until now, the best skating seen in Sweden has been during the hosting of the European Championships in Malmƶ back in 2003 and the World Championships held in Gƶteborg in 2008. Two recent World Championships in Synchronized Skating have also taken place in Sweden. Per Adler agrees those events work well to market the sport but adds:
ā€œCompetitions like Euros and Worlds are only awarded the same country maybe every 7 or 8 years, so we need something more.ā€
The reigning Swedish champion Kristoffer Berntsson believes the show can have a future impact on the sport in Sweden.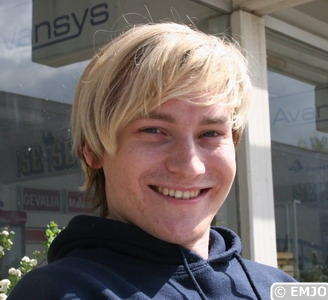 ā€œIf this turns out well and becomes an annual event it could change the way figure skating is viewed here. It could increase the interest in the sport and maybe better the situation for the skaters.ā€
Kristoffer is an experienced performer and looks forward to participating in ā€œStockholm Iceā€ as nothing beats skating in front of the home crowd.
ā€œWell, yes, we get more cheers! Weā€™re Swedish and skate in our own country. It was an amazing experience to skate in the Scandinavium Arena during Worlds in Gƶteborg; the audience was wild!ā€
But as to his own performance, all he says is:
ā€œIā€™m working on something!ā€
A secretive chuckle follows but thatā€™s ok. Those who have seen him in shows already know his gala programs are always fun, cleverly choreographed and well worth watching.
The road leading from idea to the actual show is by now quite lengthy. A big production requires various are as of expertise as Per Adler explains:
ā€œI started inviting the skaters myself, but soon discovered it was too hard. Now we work with CarrĆ© Event, a Swiss business and public event management company. They have two trademarks; one is ā€˜Art On Iceā€™ and the other ā€˜Worlds best on iceā€™. ā€˜Art On Iceā€™ is a Swiss trademark, here in Sweden we call the show ā€˜ Stockholm iceā€™ and itā€™s built on the ā€˜Worlds best on iceā€™ concept. This show is now a collaboration between us [The Swedish Figure Skating Association], ā€˜Art on Iceā€™ in Switzerland, the Eriksson Globe Arena and Stockholm City.ā€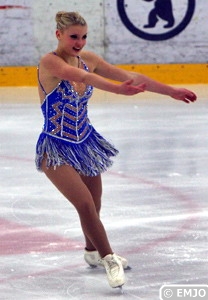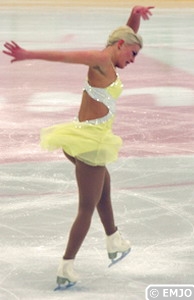 The partnership with ā€˜Art On Iceā€™ made it possible to get the best skaters as well as help with the show choreography.
ā€œAnd thatā€™s where weā€™re at today; we signed a deal with the Globe arena and with the Swiss. We are part owner of this show and happy to introduce many of the medalists from the European Championships [and from Vancouver!]. But itā€™s only one show so we canā€™t bring in an unlimited amount of skaters; they each get to do one or two cold spots and thereā€™ll be good music and fun too.ā€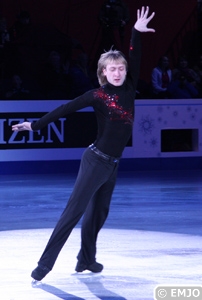 Future plans include making ā€œStockholm Iceā€ an annual event. Even before the Vancouver Games over 4000 tickets were sold [the Globe Arena seats about 12 000 people]. Advertisements for the show are found in local papers and displayed in the subway stations in Stockholm. And of course on the website http://www.stockholmice.se where tickets can be purchased through ticnet. Prices range from 280 ā€" 480 SEK.
Information in English about the show is found here:
http://www.globearenas.se/en/event/18748/21695/stockholm-ice.aspx
ā€œWe hope for a near sell outā€ concludes Per Adler. ā€œWelcome to Stockholm on April 2nd!ā€
Thanks! Absolute Skating will have reporters there for sure. See you there!