Next steps for European Champion Sarah Meier
May 2, 2011
By Nadin Vernon
Photos © 2011 Absolute Skating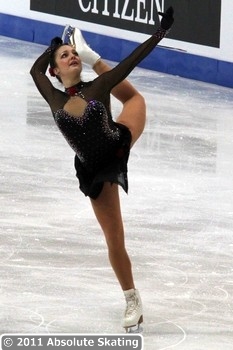 Many skating fans – myself included - would classify Sarah Meier's win at the European Championships in Bern this year, as one of the most memorable and emotional European Ladies events in history. During the event, journalists bombarded the freshly crowned Champion with questions about her future, but Sarah Meier did not express any concrete plans other than an interest in sports/event management and her continued participation in shows.
Today it was announced that Sarah Meier would join Art on Ice Production as an executive for its Talent Team. This initiative started back in 2000/2001 and was set up as a support system for young Swiss skaters both in the form of sponsorship and networking. Skaters from around the age of 12 can join the program and as Oliver Höner once put it, the selection process goes beyond who finishes top at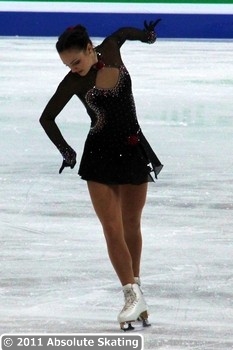 Nationals: "It's all about potential. We look out for anyone who has the potential to fight their way to the top." Sarah Meier herself was part of the first round of this program, so it seems very fitting for her to work in this capacity. Her role will encompass talent scouting, looking after members of the team as well as working together with their parents, teachers, schools, team experts and Swiss Ice Skating.
This new role forms a challenge for Sarah Meier and one of her first projects will be to find new sponsors for the team: "I'm confident that there are companies or even individuals out there who would be interested in supporting Swiss skating talents."
In the meantime, Sarah Meier will be travelling to Shanghai where Art on Ice will be celebrating its China premiere on 18th June.
For more information, please go to www.artonice.com