Stockholm Ice: The success from last year is here again!
March 29, 2011
By Eva Maria Jangbro (EMJO)
Photos © Eva Maria Jangbro (EMJO)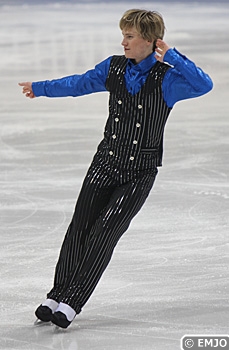 April the 2nd has become a special date for all figure skating fans in Sweden. This date not only celebrates Stéphane Lambiel's birthday, but also brings a spectacular show to the Ericsson Globe arena.
Since last year's success the organizers have been sharing their winning concept at shows around the country, mostly for sport federations here in Sweden.
I had a discussion about this year's show with Per Adler, the general secretary of the Swedish association.
So what's new for this year?
The plan was to develop the show, get it into the next level. This year we want to give the audience World champions from all four categories and we are very proud of that. We also have Team Surprise, the synchro team from Sweden who have been World Champions too.
Looking at the impressive cast list for this show, this was achieved, but before looking at the cast, what else is new for this year?
Well, we have had a competition amongst the skating clubs in Sweden to put on the best show number for the intermission. There was great interest and many clubs joined. It was not an easy choice.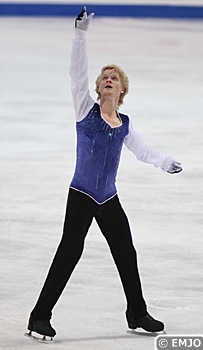 There has to be between 5 and 10 skaters.
Sweden has 120 clubs with 15000 skaters. One of them is ÖrnskĂžldsviks figure skating club and they are the lucky winners. According to the judges, The Örnsköldsvik show has great creativity and inspiring, well thought through choreography. They are given the chance to skate in front of a big audience but also to skate with the big stars. To give the show a final polish, Owe Sandström, who is a show producer and director, will help out. He also once designed the costumes for ABBA.
Something else that is new for this year is the pre-show. It starts at 15:30 with some live music. In a few years we hope to have a show like Art On Ice with live music during the entire show.
When did the planning start?
We have been planning this for a while and we are comprised of three people co-operating with part of the AOI people and hope to bring the whole AOI concept here within a couple of years with live music. We are also working close to the Globe Arena and Stockholm skating club where the flower girls come from. We are aiming for the same success as last year with 9000 spectators.
The host for this year's show is the same as last year, Fredrik Granqvist . He reached national fame as a member of the judges' panel in the Swedish edition of the TV show "Skating with the celebrities".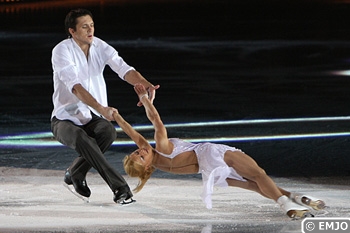 Will you have new young talent skating again, like Nicolaj Majorov?
No we will not, but this year big brother Alexander Majorov is coming. He just won bronze at junior Worlds, and was selected to go to (now postponed) Worlds this year.
More news ~ and this one includes one of the Swedish skaters. Stockholm Ice has started a collaboration with the '1,6 & 2,6 million club'.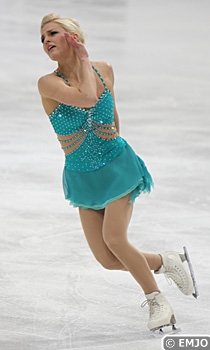 Alexandra Charles, a well-known profile in Sweden, is the founder and chairman. The idea is to put women and health in focus. Viktoria Helgesson was recently chosen to be one of the ambassadors and is the first athlete in the club. The 1,6 & 2,6 million club have a campaign called Woman in RED which has the female heart in focus. The 25000 members of the club will be offered to buy tickets to the show and part of that will be donated to the Red-campaign.
Now over to what we all are eager to know. Who is coming?
Kristoffer Berntsson. This is a chance to see him since he will not compete in big events after this season. His program is still a secret.
Adrian Schultheiss. Well, don't we all wonder what he will perform for us? Adrian is always very interesting to watch, and what he comes up with most of the time is unexpected.
Alexander Majorov. This is his first time in front of an audience of 9000 people. As mentioned previously, he is the junior world bronze medallist.
Viktoria Helgesson. 6th place at Euros in Bern. She was very close to making it to the Gala in Bern so we have not seen her exhibition program yet.
It has been 30 years since Sweden had someone up there at 6th place.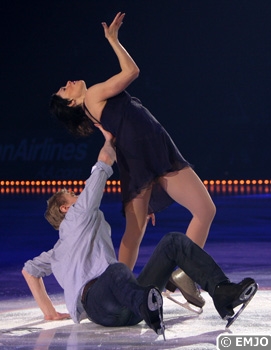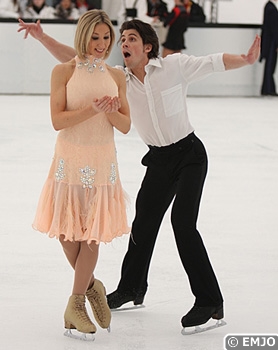 The Euros bronze medalists, the very popular ice dance couple, the Kerrs are coming and so is the new Russian pair team Trankov & Volosozhar. This team was created because Tatiana Volosozhar's former partner and husband Stanislaw Morozov is not skating any more. He remains T&V's coach. We will see the acrobats Fiona Zaldua and Dmitry Sukhanov, Ekaterina Chesna and Alexander Chesna who will perform their amazing circus on ice, the ice comedian Jason Gratz with his rubber legs, and as Per Adler says, of course the winners, the number ones.
Evgeni Plushenko. He has so many medals that one wonders is there anything he hasn't won.
Stéphane Lambiel. For many he is the figure skater who puts the art of figure skating on a level few can present. He is a 2 time world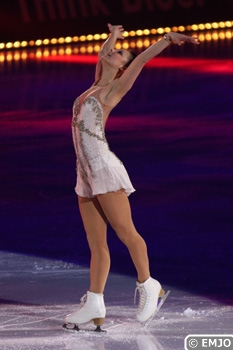 champion and Olympic silver medallist.
Shizuka Arakawa. Olympic gold medallist and World champion. The skater that hardly ever falls on her jumps and her Ina Bauer is known as one of the best.
Aljona Savchenko and Robin Szolkowy. Two time World champions. Their programs shows their great creativity and acting skills.
Isabelle and Olivier Shoenfelder. World champions, many consider them the most emotional ice dance team.
Sarah Meier, European champion 2011, a graceful skater with Swiss skaters' trademark spins, and finally from Sweden, Team Surprise, the World Champions five times over

If you want to know more about this show go here:
www.stockholmice.com