Four reasons why you should come to the Nebelhorn Trophy
September 26, 2012
By Reut Golinsky
Photos © Reut Golinsky
The Nebelhorn Trophy 2012 is about to start. And if you're not in Oberstdorf at the moment, I will explain why you definitely have to rectify this omission and be there next year. If you're already there, I will remind you why starting your season with this competition became a nice tradition whether you're skating fan, journalist or skater.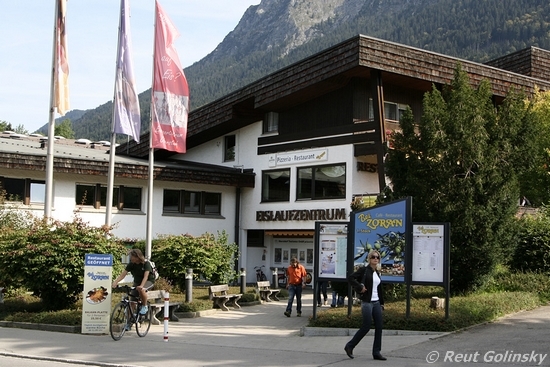 Reason 1: One of the earliest Senior B events of the season
"I participated at this competition last year for the first time. And I really liked it, the organization, the place itself," Denis Ten explains why he decided to come back to Oberstdorf this year. "I think this is the great event for the fresh start of the season!"

And for all of us, who were impatiently waiting to be done with off-season, to confirm an opinion about the new programs, already discussed and criticized based only on the music choice, and to breath once again the cold air of the rink, this is a good opportunity not to wait till the Grand Prix.

Our reporter Maria Jangbro adds another good point: "I love seeing and taking photos of the programs so early in the season and to follow the progress of them growing into full artistry in the end of the season."
Reason 2: International competition with impressive roster
"There is always a very strong roster of skaters which makes this competition even more interesting and exciting," explains Denis.

And he is right. Top skaters, European and World medallists, are frequent guests here. For example, this year we will see European champions and two-time World silver medallists Tatiana Volosozhar / Maxim Trankov, 2011 World Junior champion Adelina Sotnikova, 2008 European Champion Tomáš Verner, 2011 World Junior champions Ksenia Monko / Kirill Khaliavin, 2010 World Junior silver medallists Alexandra Paul / Mitchell Islam and more.

"We always ask for this event because we enjoy the venue, and respect the depth of talent it draws as well as the top notch judging and technical panels," says John Coughlin for whom it will be his third time at the event and fourth time overall in Oberstdorf (including Junior Worlds 2007). "This year we have two new programs that we want to put out and gain experience with. We always look for valuable feedback both technically, and from a component standpoint after the event. It draws a wonderful crowd, especially for pairs, where Germany has a tradition to be very proud of - so we will look forward to getting back into the swing of performing on a big stage."

Reason 3: Comfortable facility and cosy environment
Main and practice rinks are situated in one building a few seconds from each other; you almost can follow the competition and practices of other disciplines simultaneously. Practices are open to the public, which is not always usual for other competitions.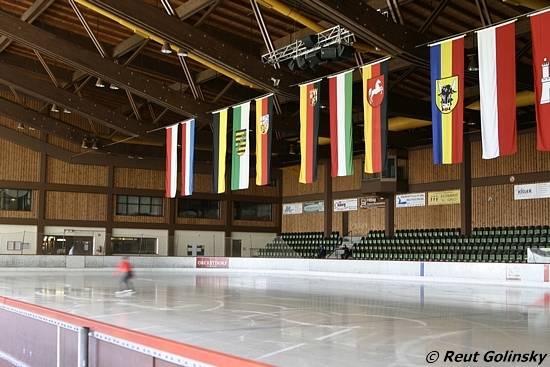 Everything is rather informal and homey, no overzealous security and separate zones. "It feels like the skaters are comfortable there, they all look relaxed and they are easy to find for interviews," says Maria.

"We are so comfortable there," agrees John. "It has a sense of familiarity to it that comes from having attended so many times. I recognize faces in the local organizing committee, we stay at the same hotel each year, and we have some "usual spots" that we love to eat."

As a photographer Maria finds some more advantages: "The rink is small, which I love since you are close to the ice wherever you are. It makes you feel more into what is happening on the ice and that leads to the camera going wild. The rink also has a beautiful light due to the big windows."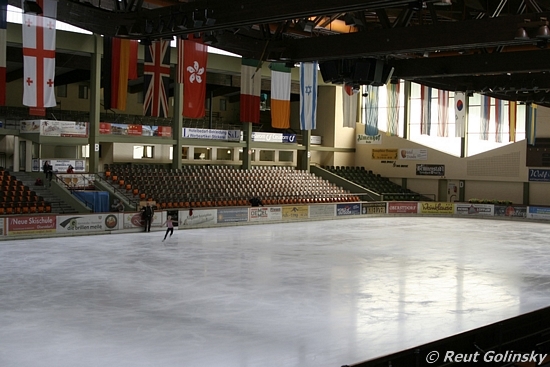 "I'd never seen such a picturesque scene to gaze upon while in a practice rink. The arena is beautiful and you can feel the history pouring out of each little corner," exclaims John.

Reason 4: Nice tourist sight to visit and explore
The practice rink is not the only place with a picturesque view. Actually you can choose any direction and you will be overwhelmed by the beauty. "Can a photograph convey the fragrance of a herb meadow? Can a sentence possibly express the magic of the alpenglow?" Oberstdorf official site emphasizes that the only way to understand the feeling is to experience it yourself.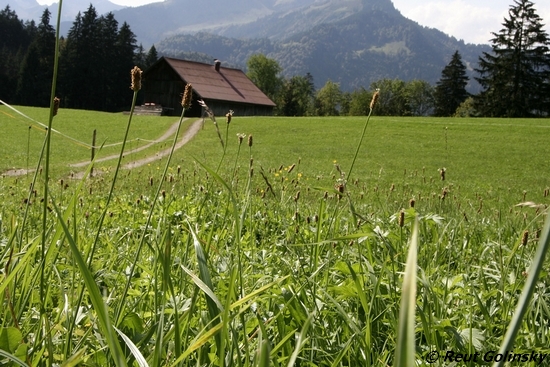 "I remember thinking that Oberstdorf seemed almost too beautiful to be real," John recalls. "I loved the cobblestone streets, the family owned businesses, the architecture. Last year was the first time we were lucky enough to see the cows paraded through town. I had team-mates who had an amazing experience hang-gliding off the mountain. And Caydee and I always make our way to the beautiful church across the street from our hotel."

"Oberstdorf is good for the soul! It feels like recreation, this beautiful village", adds Maria.
So while you're coming here to compete, report, support - all these hard, exhausting and nerve-fraying activities - you can relax afterwards by walking on the streets of the village and exploring interesting decorations on the houses, taking one of the numerous hiking trails or making a one-hour ride to the nearby Füssen and the magical Neuschwanstein Castle.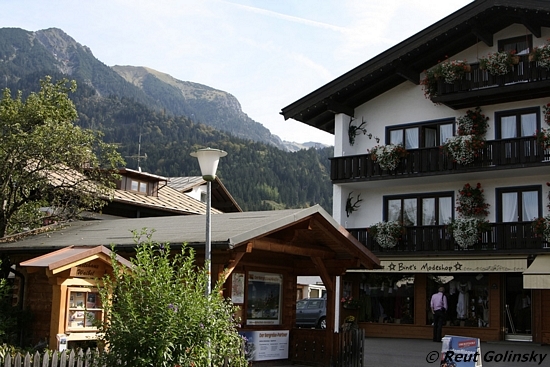 During the competition you can expect our traditional daily photos here on Absolute Skating, and also do not forget to keep an eye out for our extra coverage on our Facebook and Twitter pages! (the first photos of the practice have already been posted on Facebook)