The state of figure skating in Sweden, part 2
April 4, 2012
By Magdalena Osborne
Photos © Eva Maria Jangbro (EMJO)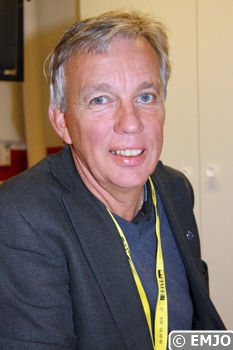 Having visited Nationals and discovered how much talent Sweden houses, it's time to look at the sport from a different angle. How is it used for entertainment? Well, several clubs put on skating shows at their local rinks and invite the public. And a few years ago Swedish TV aired its own version of Skating with the stars. Among the "stars" were well known singers, actors and athletes, and the skaters included names like Niklas Hogner, Åsa Persson and Filip Stiller. Although the show had many viewers following the weekly battle, the show never returned for a second season. But Per Adler, General Secretary of the Swedish Figure Skating Association, started thinking.
"I came in to this job three years ago with the opinion that figure skating was very underrated in Sweden. How could we change that and attract a bigger audience?"
As always with Per, thoughts led to action, and soon a huge and venturous project was under way.
Stockholm Ice
European skating fans have probably already heard of it. ItÂ's the show event of the year, more and more taking on the successful concept of Art On Ice. The third edition of the show will come to the Stockholm Globe arena on Monday, April 9th. The show starts at 16.00, but come early not to miss the pre-show at 15.40.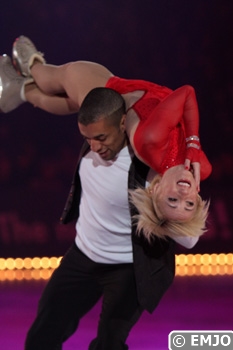 Per Adler promises itÂ'll be spectacular. His vision for the show was to turn the public eye to the best sport in the world and raise it up from its underrated position. Anyone should be able to come and enjoy world class performances, even without understanding the rules and restrictions of competitions. And people came. The first two shows were highly successful and this yearÂ's amazing lineup is sure to be a crowd pleaser.
Nine time Swedish champion Kristoffer Berntsson and singer/actress Amy Diamond will host this very special show that invites the audience to enjoy an afternoon of great skating and music. The guest star is opera diva and comedienne Malena Ernman. The list of skaters could hardly impress more:
World and Olympic champion Evan Lysacek
Olympic silver medalist and World champion Stéphane Lambiel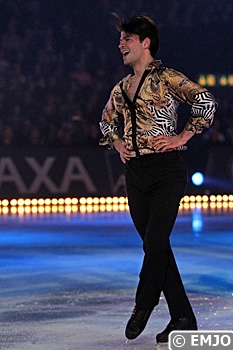 Olympic bronze medalists and reigning World pair champions Aljona Savchenko / Robin Szolkowy
Two time World champion Miki Ando
Europeans pair champions Tatiana Volosozhar / Maxim Trankov
Italian National ice dance champions Anna Cappellini / Luca Lanotte
Ice acrobats and comedy acts
Swedish top skaters Viktoria Helgesson, Alexander Majorov, Team Surprise and more.
The website (unfortunately in Swedish only) is here: http://www.stockholmice.se/hem
Log in on Facebook and like Stockholm Ice. YouÂ'll find updates on the show, photos and some video clips.
DonÂ't miss this, get your tickets today (English):
http://www.ticnet.se/event/Stockholm-Ice-tickets/STIC0409?tm_link=tm_header_lang1&messnum