Worlds 2012 - Day 5: Savchenko and Szolkowy earn world title by 0.11 points
March 31, 2012
By Titanilla Bőd
Photos © Absolute Skating
German pair Aljona Savchenko / Robin Szolkowy defended their title and won their fourth gold medal at the World Championships. Reigning champion Patrick Chan is in the lead of the men's field after the short program, but Michal Březina is less than two points behind the Canadian.
Triple Lutz-triple toe is never planned
Chan holds the record score, but this time in Nice he was far from it. His performance was not perfect; he had a wobbly landing on the quad toeloop and then he lost his balance twice during the footwork sequence. "I lost my balance on my first edge going forwards and then I tried to get my balance back by turning backwards and I ended up being more off balance. This stumble was during my one foot footwork sequence and so I had to put my other foot down, but I felt better after I learned I had only lost one level, from 4 to 3. My expression was kind of funny," Patrick said with a smile and he revealed other details: "The initial plan is always to put the triple toe on the end of the quad toe if it's good. I will resort to doing the triple Lutz-triple toe if I have to, but it is never planned."
Březina's best birthday present
Michal Březina celebrated his 22nd birthday on the day of the short program and he gave himself a perfect present: a flawless performance of his Kodo Drums program, including a quad Salchow. It wasn't an easy task for him considering his knee was in pain. "I tried not to think about the pain, and now I don't feel it at all. But I guess this is the adrenaline," he said right after he left the ice. Later, at the press conference he also explained why he has the quad as the last jumping element in his program: "My short program was built for two quads, the first jump was supposed to be a quad toe in combination. I feel better doing the other elements first, before the quad Salchow. This is the first time I did the program clean with a quad and I'm glad it was at Worlds, the last time for this short program. I could not have gotten a better birthday present today than the shiny silver medal for the short program."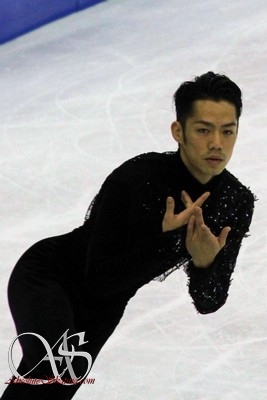 Takahashi loves the crowd
Daisuke Takahashi came in third as he made a mistake on his quad toe-triple toe combination. "I feel good about my quad toe and then calculated if I should add the triple toe after this. It could be better in order to get a higher score. That is what caused my mistake on the triple toe. I shouldn't have been thinking like that. I am not happy about it but my overall performance was quite good. I was satisfied to be able to include a quad toe in my short program. I used the crowd's energy and support," he commented on his performance.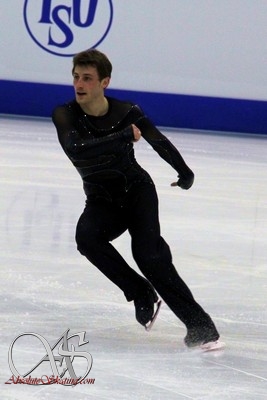 Brian shows his style
We haven't seen Brian Joubert smiling like this for quite a while. The Frenchman delivered a flawless short program including a quad toe-triple toe combination and is in fourth place after the short program. "I am very pleased with this performance," he told the press. "I am happy that I could finally put it all together after two seasons where it just wouldn't happen. I was very focused, but I felt good and my knee is ok. I had to find the balance between being joyful and concentrated. It is of course the highlight of my career to skate at the World Championships here in France."
Disappointments for Kevin and Tomáš
Kevin van der Perren and Tomáš Verner are fighters, but this time they failed. After the short program Kevin is ranked 18th, while Tomáš is 14th. None of them managed to land a quad; Kevin did a triple-triple combination and only a double Axel, while Tomáš doubled his quad toeloop. "I wasn't ready to do the quad in the short program. I haven't practiced it for the last three months, so I wasn't ready to do it in the short. It was a stupid thing to aim for it," Kevin noted with self-criticism. Tomáš was also very critical of himself: "The timing wasn't right for the quad, I had too much weight on my left foot, you simply can't jump a quad like that. I didn't think I'd only do a double though, that was really disappointing. The rest was ok although a two-footed triple-triple combination is a junior-like error. 70 points are not much, but now it is 70 points and I can't change it." Let's hope they will both bounce back in the free skating.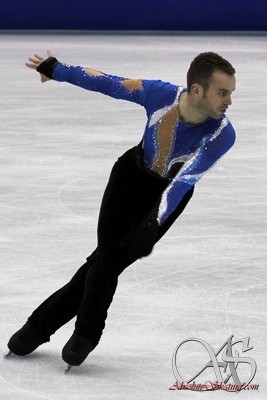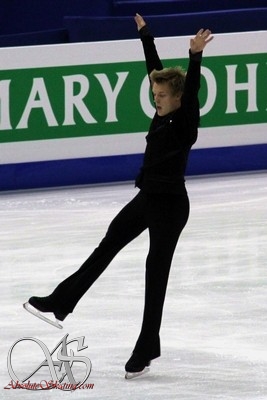 The swan strikes back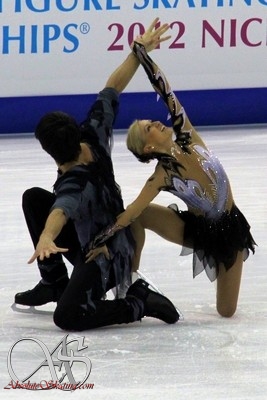 Reigning pairs European champions Tatiana Volosozhar / Maxim Trankov of Russia had a disastrous short program. They missed their death spiral and ended up 8th, seemingly with no shot for a medal. But Maxim already knew there was something to fight for. "At first, right after our performance I thought we lost our chances, but when the competition was over and I saw the scores, I knew that we can still do it. I knew what the season's best scores of the other pairs are, and I knew we have much higher season's best," he explained after the free skating.
It turned out that Tatiana and Maxim could even have become world champions, because in the end they won the free skating, and came in second overall by a minimal margin: 0.11 points. Skating to the Black Swan soundtrack they delivered an almost perfect performance, with lot of passion and power. "After the second throw jump I almost lost the next lift, but I saved it with power. I was very proud of myself that I had such strength at the end of the program," Maxim said.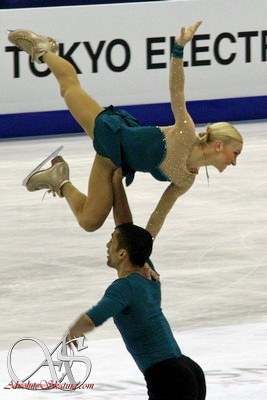 Shooting Robin
Aljona Savchenko / Robin Szolkowy made some mistakes in their free program to the soundtrack of the movie Pina. Robin singled his Axel and missed one of the spins. "I don't know what happened, I was trying something new," he said with a smile at the press conference. When their scores came up, Aljona made a movement like she was shooting somebody. "It was meant for Robin. He made some mistakes, but this time we were lucky," Aljona commented. The Germans earned their fourth gold medal at World Championships and must love Nice, but they don't much love the traditional jazz band playing all day around the arena. "I have my window on the side of the hotel where the band plays. I was listening to it all afternoon; this was my preparation for the free skate. I was very happy. Very happy. You know, what I mean." (Of course we do – he was very happy! J )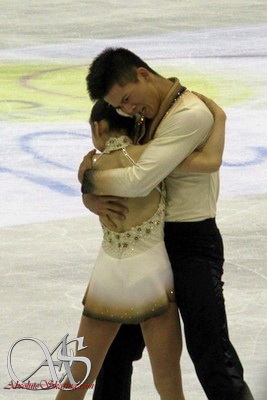 Historical medal for Japan
It was an unexpected, but very cute moment. Japanese pair Narumi Takahashi / Mervin Tran defended their position after the short program and won the first ever pairs medal for Japan for seniors at World Championships. Narumi was jumping up and down in the kiss 'n' cry when she saw the score. "I have no words. It is a dream coming true. I can't believe it. I thought we might be able to finish fifth, but we finished even higher," Mervin told the press.
Narumi immediately caught the heart of all the journalists when she had to stand up to reach the microphone: "This is the best competition for us. We are so honored to be the first Japanese skaters to win a world medal. I hope someone in Japan sees us and maybe starts thinking about skating pairs. I hope one day we become a strong pairs nation."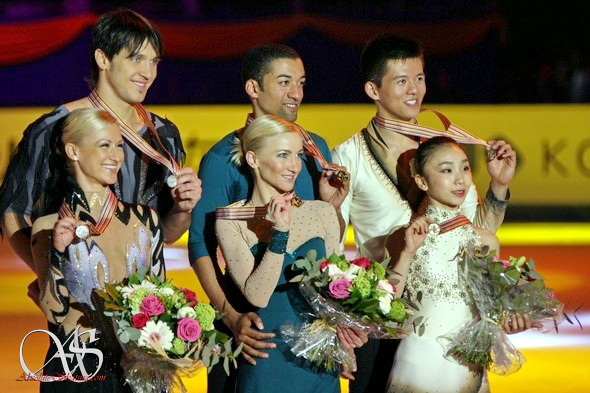 Note: Don't forget to check our Twitter and Facebook updates live from the arena.