Youth Olympic Games 2012
Part I: Introduction
February 11, 2012
By Reut Golinsky
Photos © Youth Information System (YIS), Reut Golinsky
On December 12, 2008 the announcement came that made the Olympic dream come true for Innsbruck for the third time. Having hosted the Winter Olympics in 1964 and again in 1976; the beautiful capital of Tyrol in Austria was elected to organize the first ever Winter Youth Olympic Games.
With many venues already constructed and having significant experience in hosting Olympic events, the city was seen as a safe choice.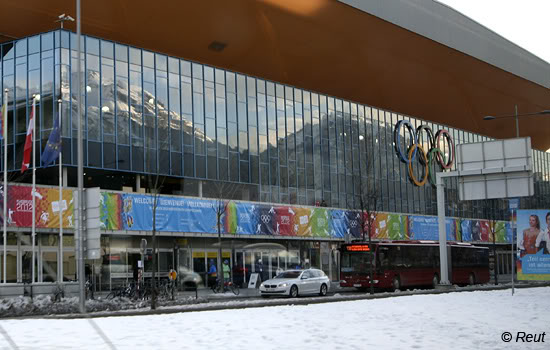 Figure skaters, short trackers and ice hockey players battled it out in the Olympic Ice Stadium
Medals Plaza hosted not only the daily Victory Ceremonies, but also the concerts of the Innsbruck 2012 Music Festival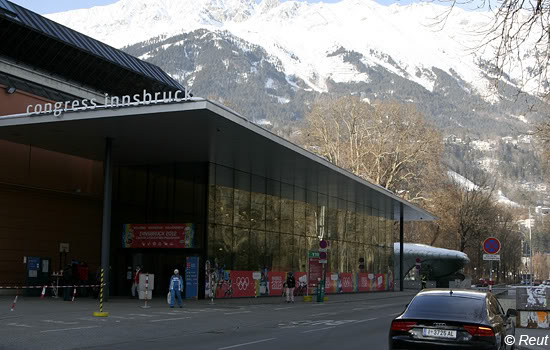 Congress Innsbruck offered great conditions for the Culture & Education Program
Patscherkofel, the venue of speed events and alpine skiing competitions
From January 13 to 22, 2012, some of the world's most talented young athletes competed in Olympic winter disciplines, including exciting new sports such as Women's Ski Jumping, Ski Halfpipe and Snowboard Slopestyle. In addition to these ten days of intense competition, the athletes also participated in the interactive Culture & Education Program.
How close were those Games to the real Olympic experience for "grown ups"? Russian skater Liza Tuktamisheva assumes that the Games in Sochi in two years will be similar: "Like here we will have a National team of all the sports together. I hope there will be the same friendly atmosphere. And what won't be there? Well, I don't know yet. It will probably be the same, but with adults and with a different roster. Though there will be familiar faces there too, because we will all grow up. So I do think it will be a similar event, just on a higher level".
This edition could in many senses be called "a younger version of the Games" (in general, "young" will be the most frequently used adjective in this article), and not only because of the young age of participants and volunteers. Many things were created in cooperation with young fans of the Olympic Movement, for example: the costumes and the stage for the opening ceremony were designed by young students. A lot of useful Games information - news, background stories, photos and video - were provided, in a funny and a very professional way, by young journalists from the IOC Young Reporters Program. Drop by youtube.com/user/YOGReporters for content produced by their Broadcast team.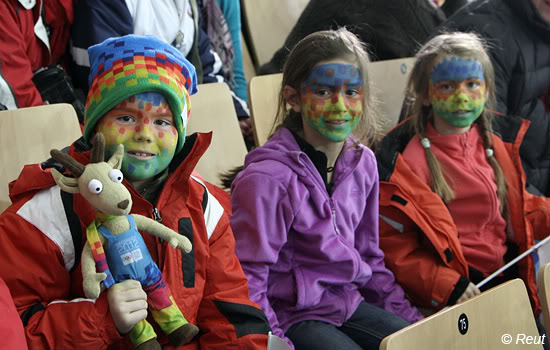 Sports' fans were younger too
On the faces of young supporters you can notice the multicolored pattern. This "pixel virus", as Innsbruck 2012 CEO Peter Bayer referred to it, dominated the look of the 1st Winter Youth Olympic Games in Innsbruck. The idea behind it was to link traditional sports and cultural events taking place during the Games, with new technical possibilities offered by the Internet and social networking sites.
One of the innovative technologies used for the first time in Innsbruck was the Yogger, an interactive USB key, which was given to every athlete and official. In addition to providing the athletes with essential information in a paperless format, the Yogger acted as a virtual business card, allowing users to share information such as names and email addresses, simply by letting their keys touch.
Stéphane Lambiel shares an "electronic handshake" with Japanese skater Shu Nakamura
Everything was carried out in the spirit of youth and innovation. Announcers at the venues sounded more like DJs, encouraging audiences to clap their hands, sing, stand up or shout. And the hosts of the opening ceremony were conducting it through a... chat! Traditional elements as the lighting of the Flame and the Athletes' Parade were, of course, part of this ceremony too.
Figure skaters Han Yan (China) and Sergei Mozgov (Russia) were among those who had the honor to carry flags of their countries during the opening ceremony. They both proved the well known "flag-bearer's jinx" to be wrong, as both won gold medals a few days later. By the way, another figure skater who also reversed this curse was British star John Curry, the flag bearer at the 1976 Winter Olympics in Innsbruck. Maybe it's the magic of this place? Or maybe you just shouldn't be superstitious. Sergei Mozgov claimed: "I heard about this curse from the Ukrainian flag bearer but I don't believe in it, in general I am not superstitious. The less you believe in those things, the less they happen to you. Of course it's a big pleasure to carry the flag of your country and I tried to parade with it in a bit more creative way". Actually Sergei was a bit disappointed by the opening ceremony: "Half of the fireworks didn't fire, the dancers didn't dance in unison, they had freestyle skiers who fell... With the amount of money invested in it, it should have been higher quality".
"But the atmosphere is amazing here and in general I'm very excited about these Games", he added.
Facts and figures about figure skating competitions at the three Olympic Games held in Innsbruck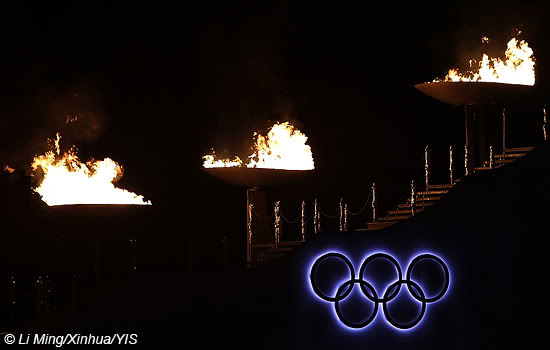 In Innsbruck 1964, both men and women skated compulsory figures and a free program, while pairs skated a free program only. This was the last international competition in which pair skating consisted of only one program.
The United States had been the dominant nation in singles skating since World War II, but following the plane crash in 1961, in which the entire US figure skating team was killed, the US figure skating program had to start from scratch, and they won only one Olympic medal.
Ludmila Belousova and Oleg Protopopov won their first Olympic gold medal starting a world dominance of Soviet/Russian pairs, and a long line of Olympic gold medals, which was interrupted only recently by Chinese Xue Shen and Hongbo Zhao at the Vancouver Games.
Oleg Protopopov was the oldest participant of this competition. Ondrej Nepela, who later became an Olympic gold medalist and three-time World champion, was the youngest at age 13.
In Innsbruck 1976, ice dancing was added to the Olympic Program as a medal sport. The competition consisted of three phases, a compulsory dance phase of three compulsory dances, followed by the optional set pattern dance, and then a free dance.
Soviets Ludmila Pakhomova and Aleksandr Gorshkov became the first ever Olympic champions in ice dance, and the Soviets would head this discipline for the next several decades.
Legendary Soviet pair skater Irina Rodnina won her second Olympic gold skating with her second partner, Alexander Zaitsev, after winning with Alexei Ulanov four years prior to that in Sapporo. Her third gold medal would be captured at Lake Placid 1980, also with Zaitsev.
Scoring in men's and ladies' events was changed: the free skating would now count toward 50% of a skater's total score, with the compulsory dance 20% and compulsory figures now only 30%.
Another change that began in 1976 was that on the last night of the Olympics, prior to the closing ceremony, the figure skating medalists performed exhibition programs, much to the delight of the always packed stadium and a large television audience.
The youngest figure skater in those Games was Soviet

Elena Vodorezova

, aged 12. She came back to Innsbruck, 36 years later, as the coach of Adelina Sotnikova of Russia.
Five pairs, twelve ice dance couples, sixteen men and sixteen ladies from 21 countries took part in the figure skating competition of the 1st Winter Youth Olympic Games, including, for the first time in Olympic history, a figure skater from the Philippines.
Unique to the Youth Olympic Games was a mixed NOC team trophy competition.
A few figure skaters of the "older generation" were involved in these Olympics in different roles: Olympic and World champion

Yuna Kim

was appointed as YOG Ambassador, two-time World champion and Olympic silver medalist

Stéphane Lambiel

was nominated as Athlete Role Model, while Czech ice dancer and Olympian Kamila Hájková was chosen to be a YOG Youth Ambassador of the Czech team.
Part II: Figure skating at the Youth Olympic Games 2012.