The European Championships 2013
Day four: Triumph of Javier and Carolina
January 27, 2013
By Titanilla Bőd
Photos © Absolute Skating
On the last day of the European championship we could hear the Spanish and the Italian anthem: Javier Fernandez won the men's event, while Carolina Kostner triumphed amongst the ladies.
Emotional rollercoaster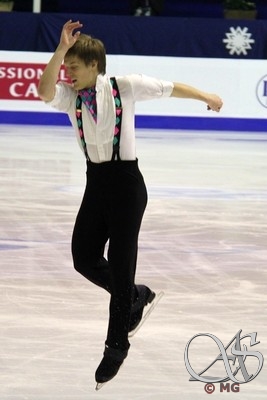 The men's free skating was an emotional rollercoaster, and the fans who witnessed it won't forget it for a long time. There were great programs with some annoying mistakes – like the one of Justus Strid who is a true entertainer but struggled with some jumps, there were very enjoyable programs of lower ranked skaters, for instance the performance of the Polish Maciej Cieplucha. And there were heartbreaking moments, there were uplifting moments, and history was written.
Verner disaster
Five years ago in Zagreb Tomáš Verner celebrated the biggest success of his career. Now at the same location he has to face some questions. It was heartbreaking to watch his free skate. He fell, he popped, he missed… He ranked 19th in the free skate and 11th overall. "I can't really say anything you can publish," he said in the mixed zone. We wish Tomáš lots of strength to overcome this failure and hope there will be a competition soon, where he can celebrate again.
Amazing last group
The last six skaters offered us some spectacular competition; they landed 11 quad jumps altogether! Javier Fernandez from Spain landed three perfect quads, and earned a huge score of 186,07 points. "I really practiced good, trained good. I'm really, really happy with the program, so, so, so happy. I'm just really excited to see what happens on the podium. I felt really brave with the three quads," he said right after the performance. Standing in the mixed zone he looked at the programs of his fellow competitors, and after the scores of last to skate Florent Amodio appeared, he could jump for joy: it was clear that he was the European champion!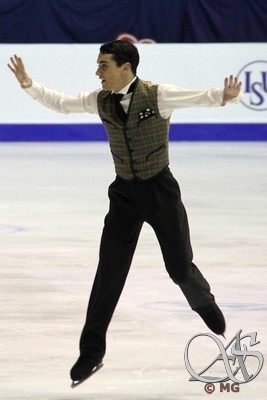 Historical moment for Spain
Javi stood on the podium fighting back his tears. "When I stepped on the podium I felt amazing. I was thinking: this cannot be. This is impossible. I am at the European Championships and at the top of the podium! All I wanted to do was to get down and hug my parents. They put me into the sport; they made me who I am," he expressed his feelings at the press conference and earned applause. This is the first time ever Spain had a medal from the European championship. To the question, would his victory raise the popularity of figure skating in Spain and would there be many children who would dream about becoming Javier Fernandez instead of Iker Casillas, he answered very wisely and in a funny way: "Well, the amount of football pitches and ice rinks in Spain… it's not the same. So there won't be any big change, but there will be some small steps."
"We are all winners"
There are competitions when some people are disappointed with the results, but this time there wasn't a single person who didn't wish this title for Javi. He talked about his achievement with modesty and dignity. "I had an amazing day. My program went well and judges gave high enough marks for me to win. It is fantastic. It wasn't easy to win against my fellow competitors because they are amazing. And I need to emphasize this. We are all winners," he said, and earned applause again.
Proud Amodio
Florent Amodio had two quad Salchows in his program, but then he doubled the first Axel. "This was the first time I had two quads in my long program, so maybe I wasn't as focused on the Axel. This is a valuable experience. I am proud of myself for doing two quadruple jumps," he explained. He was third in the free program (earning 160,71 points for it), and second overall. Even though he was the overnight leader, he was happy with the silver. "I am very proud of myself and all the other skaters. The level of competition at European championships is crazy and we should all be proud of ourselves. I feel amazing. I won a medal and I will keep working hard for other projects," he emphasized.
He also talked about the hard moments he has to deal with as a high level athlete. "Every time I go to Moscow, my mother cries at the airport. Those are the most difficult moments, because I love my family so much. But when I have to work hard in Moscow I keep that in mind and it makes me stronger," Florent added.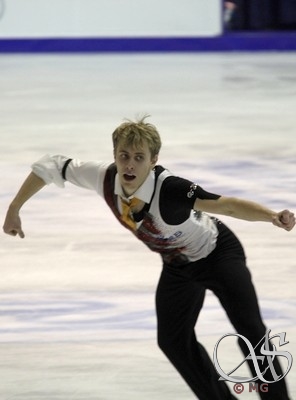 Březina breaking the curse
Michal Březina's father, on the other hand, used to yell at his son and this helped him. Michal had to skate right after Javier's amazing performance, while the arena was ecstatic and he heard the big score as well. "This won't sound good, but when I was younger, my father shouted at me, so I'm used to letting things in one ear, and out the other. That's what happened now, too. I just let it all through my head and out. I concentrated only on my skating," happy Michal said, who finally broke his curse of the 4th places. He fell on his opening quad Salchow, but landed all the jumps after that, including two triple Axels and a quad Salchow. "After the fall I thought: now I have to do everything clean or I'm done, and that's what I did. My career started here in Zagreb and now finally, I won my first big medal here," said Březina who was 4th after the short program, but with the second best free skating (163,68 points) he reached the bronze medal spot.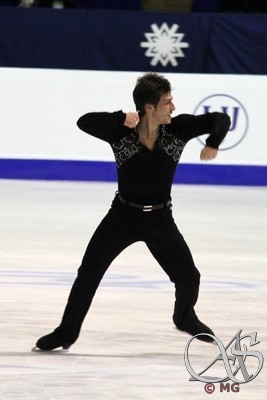 Michal also emphasized the high level of the competition: "I am very happy. It was a very difficult competition because everybody gave everything. It was an amazing last group of skaters and we should be proud of ourselves. Someone counted that we beat SLC Olympics in the number of quads!"
Joubert's components
Brian Joubert was close to returning to the European podium, but he had some costly mistakes in his free skate. In his Gladiator program he landed a clean quad toeloop, but had a hand-down on his second Lutz so he missed the combination, then he singled his second Axel. But he fought till the end and placed 4th overall. He was pleased especially by his component score which was over 80 points. "I skated well today. Yes, there were mistakes, the Axel and Lutz and I see I lost a level on the spin. But I was feeling good and the audience was behind me. So that leaves me happy. My preparations for this competition were short and yet I skated well here. I see my component score was better so now I know I have to train more and add quad Salchow and quad toeloop before Worlds," Brian spoke about his plans.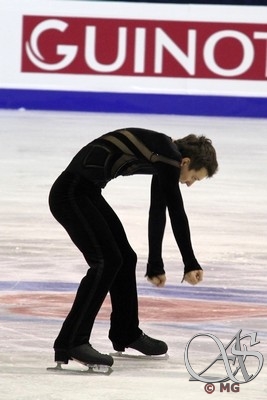 Kovtun proved the critics wrong
There was a big discussion in Russia when it was announced that instead of Konstantin Menshov they will send Maxim Kovtun to the European championship. But the new hope of Russian figure skating showed the free program that all his critics were wrong. Skating to Casablanca soundtrack he landed two quad toeloops and six triples, including two Axels. He even added one more combination to his program, and found out about the invalid element only after seeing his detailed scores. "I thought it was fine. I only just found out now that there was a problem," he explained then he added: "The short program was the first step so that was much harder, then by the free it was easier; I knew more what to expect. After the quad it was easier emotionally but not physically. At the end of the steps I felt really terrible. It was so hot out there."
It was hard to breath even for the spectators: as the top men of Europe all performed truly breathtaking routines…
Russian wonder babies
The ladies' competition was exciting as well – even though some fans might feel two finals on one day might be way too much more than they can handle emotionally.
Elizaveta Tuktamysheva of Russia bounced back after a disappointing short program in an incredible way. Skating to Dark Eyes she landed six triples (including two triple Lutzes) and won the free skate with the score 131,67. This helped her to reach the podium. "I'm incredibly happy; to be honest I'm in shock. I had a totally different approach. I don't know if it was visible but I was sure of myself, more confident, my legs were stronger. I was much better set on my triple-triple. I tried to set the mood from the start and show more energy than yesterday," Elizaveta said.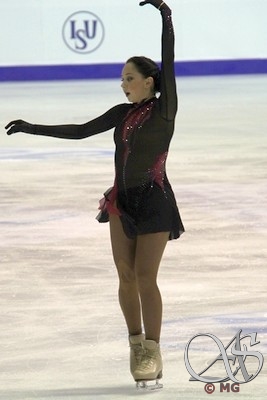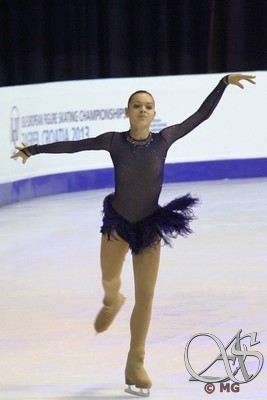 Her compatriot Adelina Sotnikova was in the lead after the short program but in the end she missed the gold by less than a point. She singled her flip and this probably cost the title, because the rest of the jumps were good. "I did everything I could except that horrible triple flip! I popped it again. But apart from that it was fine. It's my first European championships and I have a silver medal, it's like a party day for me now," Adelina said.
Carolina the queen
I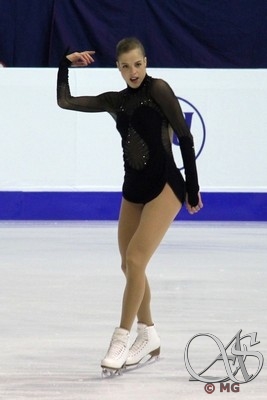 t was the night of Carolina Kostner. She skated to Bolero with emotion and passion and landed a triple Lutz, and three other triples. "Until the third minute it felt like the skate of my life. And then I got slammed on my face and put back to earth," Carolina commented on doubling the Salchow two times. "This was my hardest victory," she said in the kiss and cry interview.
Zagreb seems to be her lucky city, as she won also the 2008 European championships. "I'm a little overwhelmed, because I added new difficulty to my program and these elements went better than the easier jumps. There are so many emotional moments in the program that cost energy," she said about the music.
Kostner's compatriot Valentina Marchei was third after the short program and skated very well in the free program, too. She couldn't match the technical difficulty of Tuktamysheva, this way she placing 4th, but was satisfied with her performance: "I am very happy with how I skated. I showed everything I do in practice."
Hvala, Zagreb
It has been a long and intensive week here in Zagreb with many memorable moments. Thank you for the great organization and the great memories!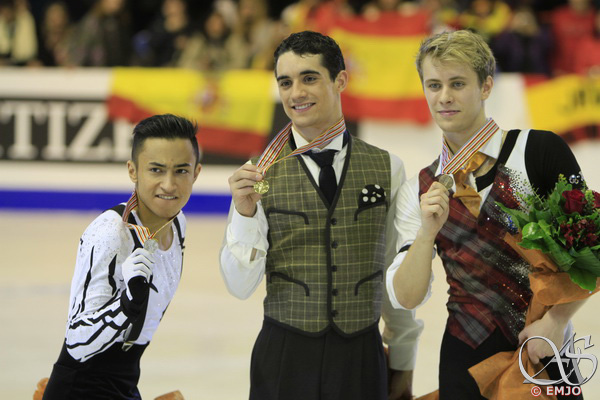 Don't miss our flash updates (containing text updates and fun pics) from the European Championships 2013 on Twitter and Facebook.