Ice Symphony to celebrate 10 years with
"We are the champions" show in Moscow
April 24, 2014
By Irina Teterina (Attenais)
Photos © Irina Teterina (Attenais), Ice Symphony
On April 27, the "We are the champions" gala comes to Moscow. The famous Small Sports Arena of the Olympic Sports Complex Luzhniki has been a venue for competitions and shows many times already, and this Sunday evening it will call out to figure skating fans. Ice Symphony, the organizer of the show, celebrates its 10th anniversary in 2014. It was back in 2004 that Ilia Averbukh, the producer of Ice Symphony, broke new ground in expanding and promoting figure skating in Russia.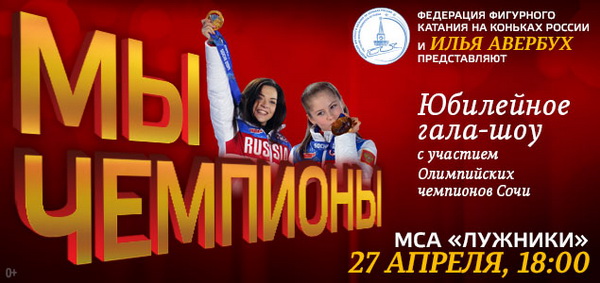 "But everything started from Moscow," Ilia says. "First of all we wanted to renew interest in Moscow shows."
During the years of Ice Symphony, more than 1000 different ice shows featuring Russian and famous international skaters have been held, and over 130 of those shows were broadcast on TV. The "We are the champions" show is supported by the Russian Figure Skating Federation.
"That's a great honor for us," Ilia continues, "and it stresses the Federation's efforts to make figure skating more popular."
Ilia likes to invite the best and most talented people to his every project, and the "We are the champions" gala won't be an exception. For many years now, Ilia's worked with Olympic champions Tatiana Totmianina/Maxim Marinin, Alexei Yagudin and Tatiana Navka/Roman Kostomarov, World champions Albena Denkova/Maxim Staviski, Irina Slutskaya and Oksana Domnina/Maxim Shabalin. But he also invites young talented amateurs, such as the most recent Olympic champion Adelina Sotnikova, Olympic champions in the team event Julia Lipnitskaia, Ekaterina Bobrova/Dmitri Soloviev and Russian national champion Maxim Kovtun. And the audience will be in for a special treat as Stéphane Lambiel, two-time World champion and Olympic silver medalist, is a guest star of the show. In addition to those listed above, World bronze medalists Margarita Drobiazko/Povilas Vanagas, World Professional champions Elena Leonova/Andrei Khvalko, World ice acrobat champions Vladimir Besedin and Alexei Polishuk, and others will perform. The cast of "We are the champions" could hardly be more star studded!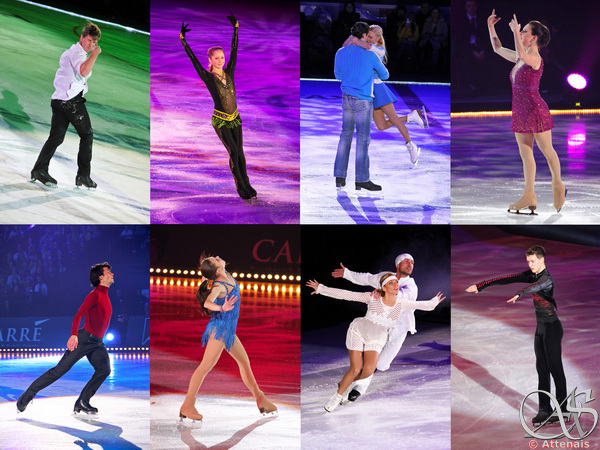 Alexei Yagudin, the 2002 Olympic champion, says:
"I'm happy that this show will be held in Moscow on April 27. Everyone in the audience will be able to see the different sides of figure skating: amateur sports and professional sports which is like art, like theatre on ice."
"We want to summarize the results of our work for the past 10 years. But we don't mean that it's the end of our work, no way. Ice Symphony has been developing and picking up speed," Ilia adds.
Best wishes to Ice Symphony and great success in all their future projects! If you're anywhere nearby, don't miss the opportunity to watch the show in Moscow on Sunday.