Coming May 11 to Malmö, Sweden:


The Infinity ice show, starring Carolina Kostner,
Tomas Verner and the Swedish elite skaters

May 2, 2014
By Magdalena Osborne
Photos © Eva Maria Jangbro (EMJO), artfusion.se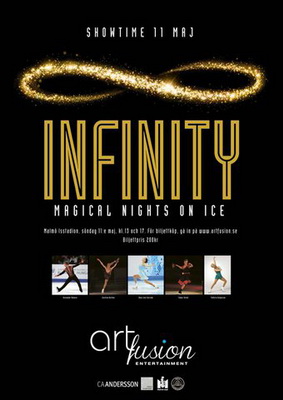 For Swedes, Danes and others living within the reach of the third largest city in Sweden, this ice show will offer high class entertainment normally only found elsewhere.
Viktoria Helgesson, Alexander Majorov and Norwegian Anne Line Gjersem, who all competed in the Sochi Olympics, will skate in the show, as will Isabelle Olsson and Marcus Björck to name a few. Anne Line and Marcus train in Malmö for Ela Magnusson, head coach of the Malmö skating club. Ela is excited about Carolina and Tomas coming to perform; a real boost for the club and an inspiration for her students.
"This means a lot to our young skaters and to all who love figure skating," Ela told the local newspaper Sydsvenskan. "We have many very talented skaters in Malmö."
The show also offers great exposure for figure skating as a sport and as entertainment. Both Tomas and Carolina have visited the club several times before to train and prepare for competitions. But that happened quietly and without most people even knowing it went down. This time the club wants everyone to know. About 125 skaters from the club will participate in the show along with dancers from the Split Dance studio and singers Dressed To Thrill.
The Infinity show is a collaboration of the Malmö Skatingclub and Artfusion Entertainment.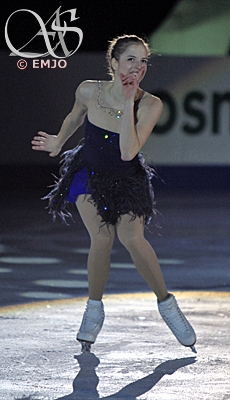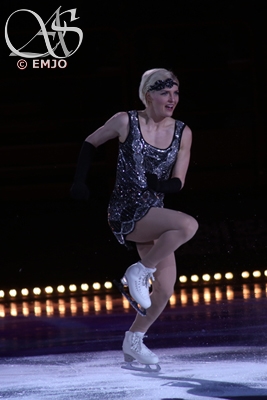 There will be 2 shows in the afternoon of Sunday, May 11, at 13.00 and 17.00 at the Malmö Ice Stadium/Baltic Hall.
Tickets are 200 Skr (about 18 €) and can be ordered here:
http://artfusion.se/hem/biljetter.html
The site is in Swedish only, but click on the white HÄR and you'll have the choice of tickets to the 13 or 17 o'clock show and can pay by credit card.
Or send an e-mail to: fredrik.granqvist@tele2.se
Tickets are not numbered; come early for the best seats.
Don't miss this opportunity to experience figure skating at its best!