Absolute Olympics 2014 Musings 2 - Afterthoughts
February 23, 2014
By Mireille Geurts and the AS-Crew
Photos © Ludwig Welnicki (Joluskating), LMDJ, Titanilla Bőd, Tanya Drubetskaya
A little over two weeks ago the highest profiled competition in the winter sports set off; the Olympic Games. Location of all the action: Sochi, Russia. More specific place of action for our favorite sport: the Iceberg Palace.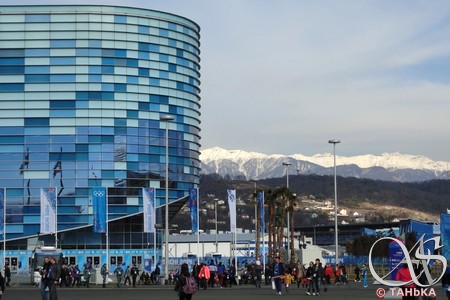 The ice rink which hosted all the figure skating events, where joy and sorrow, sweat, pain, tears, laughter, disappointment and happiness all came together. Those were historical Games as they featured the introduction of the Team Event for figure skating. On the day of the Opening Ceremony we shared with you our recollections of past Olympics. With the Sochi Games behind us, new Olympic moments have been created. On this day of the Closing Ceremony we asked ourselves, how are we feeling now? Did the competition meet our expectations? What are our favorite figure skating moments?
I myself am feeling both sad and relieved for it to be over. I was not really looking forward to the Games, knowing how much pressure it puts on the skaters which often results in different placements than would be expected based on past experiences (but those never warrant future results). And then the competition starts, you get drawn in, and it sweeps you off your feet. So having that end is emotional.
Joy Geurts
Again extremes: huge happiness and terrible sadness, both leading to tears. Sven Kramer feeling disappointed about losing the ten kilometer to Jorrit Bergsma... Oh wait, "wrong" kind of skating... Here it's about figure skating of course. However, the mentioned extreme emotions are there for all the sports. I love the German expression "Himmelhoch jauchzend und zu Tode betrübt" [heavenly joy, deadly sorrow ¬Ė ed.], and this goes for several skaters. The first of course for all winners, but also for Carolina Kostner, Denis Ten, Ksenia Stolbova/ Fedor Klimov and Elena Ilinykh/Nikita Katsalapov. Best examples for the latter part of the saying are Aljona Savchenko/Robin Szolkowy, Patrick Chan and Yuna Kim - they reached for the gold, but just couldn't take it. I don't really have a favorite moment; my most memorable moments are (again) those of sadness and dreams shattered. Not only for those skaters I mentioned before, but also Evgeny Plushenko who had to withdraw, Jeremy Abbott with his terrible fall. Although... seeing Tatiana Volosozhar/Maxim Trankov and Meryl Davis/Charlie White win their unquestionably deserved gold medals was great as well.¬†
Finally I must say it feels bittersweet to having witnessed some people's last skates and having to say goodbye to those fine young men and ladies. But of course I wish them all good things to come along their new (yet to be) chosen paths...
Reut Golinsky
"Life usually surprises you most when you least expect it, so I have no expectations," said now Olympic bronze medalist Carolina Kostner during the press conference in Budapest. And she was right. Though I had some expectations from her and I'm very happy she met and exceeded them in Sochi. But in general I didn't have some predefined list; I just wanted to see good performances of beautiful programs. And to the skaters who decided that Olympics will be their last competition I wished to bow out in the best possible way. Overall, between the highs and lows, satisfaction and disappointments, I'd say it was a tie.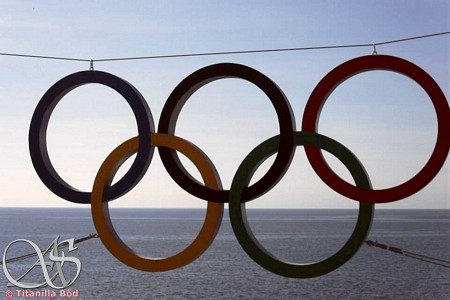 Where the highlights for me personally were men's short and ladies' free.
I think I will remember the Games in Sochi as... a missed opportunity, something I could have done but wasn't crazy and passionate enough to pull off. The more I was reading about the Games, the more photos I saw and stories I heard from my friends, the more I regretted that I was not there. In that beautiful Iceberg Palace, in those amazing mountains, on that sea shore, under those palm trees.
Suzie Herrmann
The women really impressed me. They were phenomenal. Everyone showed their best skating on the most important night and it made for a nail-biting experience!
I also very much enjoyed the differing styles in dance. It's amazing how the top teams can be so different yet so amazing all in their own right.
To name favorite moments is hard! To name two that stick out in my mind the most right now - Mao Asada's free program and Carolina Kostner for skating two wonderful programs and reaching the potential she has long missed! I'm proud and happy for her to put such a fantastic program out there in what may be her last competition; at least at the Olympics.
It was special for me to see the skaters I once saw at Junior Worlds in 2005. It's really neat to have watched their development as skaters and seen them compete against each other for so long. Mao Asada, Yuna Kim, Elene Gedevanishvili, Valentina Marchei, Patrick Chan, Zoltan Kelemen, Tessa Virtue & Scott Moir, Stacey Kemp & David King, Maxim Trankov & Meagan Duhamel.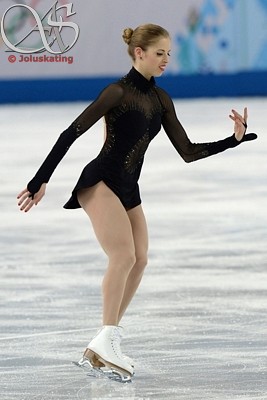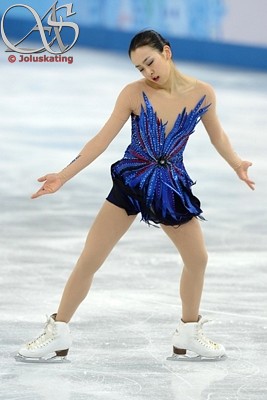 As you can see, many of us name Carolina Kostner, also one of my own favorite moments, which brought me to tears. Just as Mao did in the free program where she skated her heart out. Another one would be the excellent Olympic debut of Jorik Hendrickx, especially his short program with an awesome triple Axel! I am not the only one listing debut skaters.
Eva Danezi
The ladies event was, against my expectations, very exciting - it was magical even, thanks to one very special girl from Ortisei (BZ), Italy. The Team Event turned out as fun as I expected it to be, at least that's the impression I had from the reaction of the skaters and the coaches. The team spirit was awesome to see and even if I don't know how much strength it cost to perform twice, I can imagine that to enter their individual events with that very team spirit gave the skaters even more strength to try and perform their best. It also makes your heart smile to see skaters who usually are not close to the medal rankings on one of the three steps, being proud  of their country, feeling that they were a part of the achievement, no matter if gold, silver or bronze.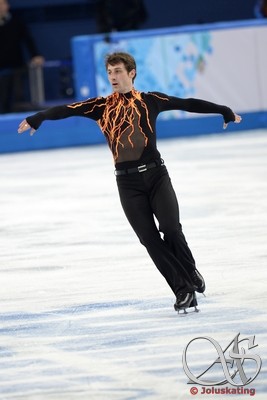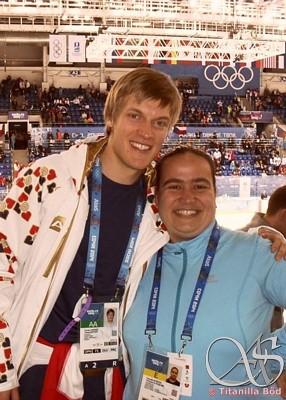 My favorite moments I owe especially to Tomas Verner's & Carolina Kostner's Olympic performances and Brian Joubert's short program. I follow their career for 12 years now, they have given this sport/us so much over the years; no matter the rollercoaster they went through, they always kept on fighting, always leaving us with a smile and never failing to show us how awesome they are. To me they are the true champions of the era of skating I grew up in, if not of all times... I admire, look up to and am very proud of them... to see that after not having the best memories on ice at past Olympic Games they can retire with a big smile from their last one fills me with immense joy. Another favorite moment would be the Olympic debut of Jorik Hendrickx, who represented his country awesomely.
The feeling that will stay with me about these games is the great fun I had following the games with my boyfriend, together or via Skype, especially the Speed Skating competitions - have a guess on his nationality and color the podium used to be painted in, it's easy. Also, if there have been more exciting Olympics to me, the athletes of the Games always manage to inspire you - "Olympic Games is something that belongs to everybody" (Scott Hamilton).
Maria Jangbro
In all it was an OK figure skating competition - not the greatest I have seen, since too many of the skaters I rooted for had bad days. I really like the Team Event but think they should change the point system; for example, winning the short program does not give you as many points as winning the free program to keep it exciting longer.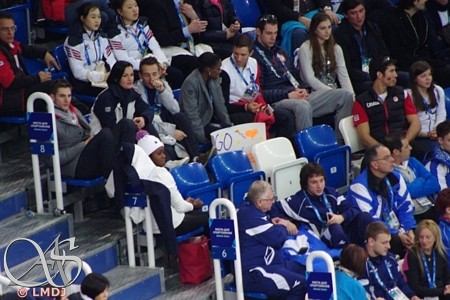 Naming my favorite moments I will be very Swedish and nationalistic and say Alexander Majorov's short program. He did not only capture the audience but finally put figure skating back on the map in Sweden, judging by all the attention he suddenly is getting in Swedish media right now.  I also have to say Carolina Kostner's stunning short program, I was breathless and had tears in my eyes; and Mao Asada's free, what a comeback after the disastrous short program.
The feeling that will remain with me is that it took the Russian TV  one week to realize that the Olympics is about ALL countries and not only the host country; like, for example, when filming the audience, fans etc and that is a big part of the Olympic feeling. I will also remember the first cross country day in the mountains and the view up at the  Laura  Cross-country Ski & Biathlon Center, truly beautiful. 
Magdalena Osborne
For the most part I was happy with the skating, not least because there was more of it ¬Ė finally! Alexander Majorov did really well for Sweden and got well deserved media coverage. Filip Stiller is the best commentator ever and skating is on the up and up in Sweden!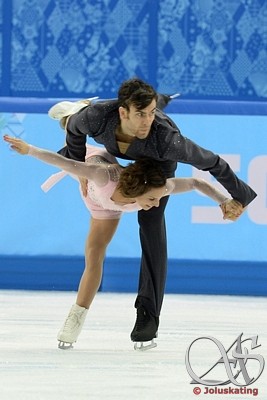 I had many favorite moments, but this one stood out: Canadian pair skaters Meagan Duhamel/Eric Radford in their short program Tribute, which Eric composed to honor his former coach Paul Wirtz. A beautifully skated program spiced with a side-by-side triple Lutz. Pure figure skating magic!
I will certainly remember Sweden earning a lot of medals; more than anyone had dared predicting.
Lena Halonen
I guess I am a person who tries to not have much expectations, I find it better that way. I did have hopes for some skater though... I really liked the team competition - it seems like the skaters and coaches had fun. I also like when not the most anticipated medal winners win.
Favorite moments are both of Carolina Kostner's programs; I still think Bolero is the best ladies program I've ever seen. I also liked Alexander Majorov's short program, I was so happy for him. Guess I will remember these Olympics especially because of all the medals Sweden got, especially in cross country skiing. And I have to remember that Finland lost in hockey to Sweden again. :(
As you can see, a large part of our crew happens to be Swedish/living in Sweden, so naturally their moments tie in with their skater/country medals. Not everything in this competition stayed discussion-free, which was something I also expected. So I guess one can say that that part also met my expectations. Several of us mention some of those moments.
Anna Bertoloni
The Olympics did meet my expectations. Beyond all the extra skating controversies, the athletes were really impressive: I saw a lot of memorable performances, amazing fights, and they gave me many unforgettable emotions. I enjoyed even the Team Event. It could have been organized more fairly, but it was fun to see the skaters cheering for each other, being part of a team... I hope they'll keep it!
The "figure skating highlight" for me was Carolina; her three perfect programs were just breathtaking. She was pure art, she brought us into another world - and finally realized the dream of an Olympic medal. I couldn't have asked for more! I will also remember Mao Asada's free skating, the whole men's short, and the free dance top 7.
Ia Remmel
The figure skating competition was always exciting and often intriguing for me (in a good and in a bad way). Men's competition was unfortunately not so strong but  instead ladies were just brilliant. Ice dance gold and silver were too predictable, so I was more interested in the other ice dance couples. Tatiana Volosozhar/Maxim Trankov's win was moving and I felt so sad because of Aljona Savchenko/Robin Szolkowy.
I had many favorite moments but the strongest and the most magical was Carolina Kostner skating her programs which are pure art, completely clean, in a unique way. It doesn't matter which color her medal is, she will be a skating legend in the future. And Yuna Kim is a queen, she is really historic. Mao Asada was just heartbreakingly wonderful skating her free program. From the other ladies I liked Gracie Gold. 
These Olympics were OK for me even when there were strange scandals. I can't speak generally about those Olympics because I watched only figure skating, I didn't have time for the other sports. In my opinion the Olympic Games grow too big, every time new events are added. From these Olympics I'll mostly remember things that were related to Evgeny Plushenko (unilateral editor's decision - we stick to the 'old way' of spelling his name ) and ladies magnificent event.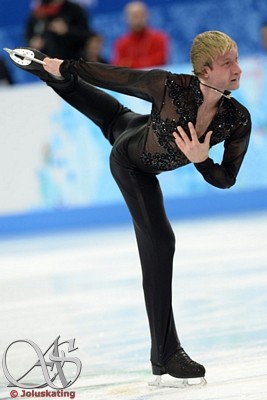 Ioana Visan
I remember other Olympic Games being more exciting. The ice dance was great, but the men were a huge disappointment, the pairs left me rather cold, and I was never a big fan of the ladies. And I don't think the Team Event was a good idea as it's not fair to the skaters who have to compete twice.
My favorite moment would have to be Yuzuru Hanyu ranking higher than Patrick Chan and Evgeny Plushenko in the Team Event. Then it would be Yuzuru Hanyu, Brian Joubert, and Tomas Verner's short programs in the individual competition.
Since the emotions weren't running that high for me, I don't think there will be a feeling that I'll remember, but an image: the aerial view of the Olympic Village during the opening ceremony.
Daphne Heij
It's the first time since 2002 that I was at home during the Winter Olympics and I thought it would be strange but actually it wasn't.  I was so busy with regularly scheduled life that I hardly had time to think about it..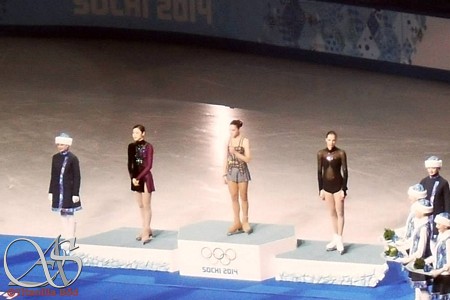 I listened to some of the speed skating on the radio and only the men's competition I saw "live". Everything else I saw later, I didn't even see all of the ladies or know the result of that as I'm typing this! 
With the events I was a little disappointed in dance, because I had the feeling it was predetermined.  Pairs don't interest me much but overall it was nice. The men's competition was like no one wanted the gold; however it was nice that some of my favorites who will retire now had a nice good bye skate. I will always remember where I was and how it was. :)
For Daphne it may have been an Olympics where she wasn't, for Titanilla the opposite is true. She went there and experienced it all.
Titanilla Bőd, Új Szó
In some ways my expectations were met, in some ways not. men's free skating was kind of a disappointment, while the ladies free was magical. The Team Event was something new and I'm still not sure if I like it or not - I think it would be better if it was scheduled after the individual event.
My favorite moment is Brian Joubert's short program. After so many terrible performances at the Olympics this guy showed once again what a fighter he is and can retire now with great Olympic memories. I'm very proud of him. 
Something I will always remember is that I was a part of it. It was truly inspiring to see it "live" and I learned so much from it. Sure, there were some mishaps with accommodation and stuff, there were controversies before, but I feel so privileged that I could experience these Winter Games under the palm trees.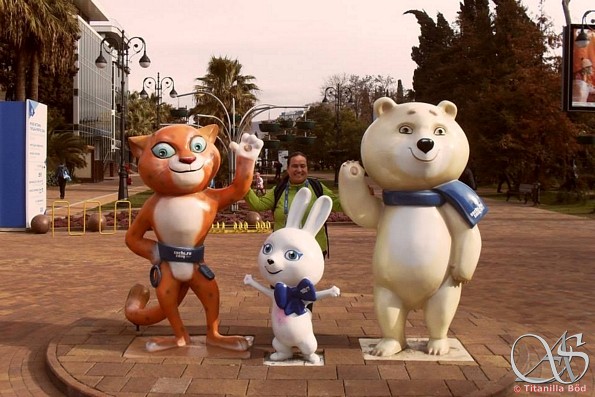 Yes, it was the Olympics that rang in 'the end of the Titans' - many of the figure skaters we know, loved and followed through the years will quit after this competition, or this season. Seeing skaters like the aforementioned Tomas Verner and Brian Joubert have solid skates which could replace their previous not too good Olympic experiences will be a feeling I keep in my heart. Just as the awesome skates of Carolina, Qing Pang/Jian Tong, Mao Asada, Nathalie Pechalat /Fabian Bourzat and Daisuke Takahashi. And also Aljona Savchenko and Robin Szolkowy, even though their dreams were crushed and seeing Aljona break down at the flower ceremony podium was brutal. But they will be remembered for the large contribution they had in the sport, and as all others named will for sure not be forgotten!
However, blaming the Olympics for the goodbyes would not be fair, it is all part of the athlete's life.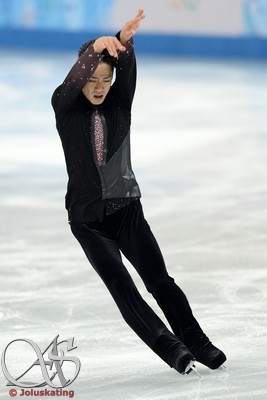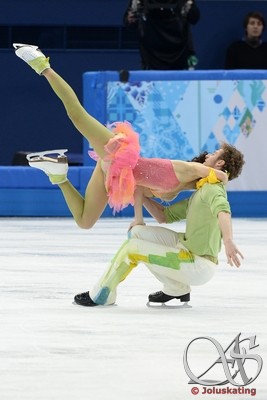 Speaking of athletes. During these Olympic Games we had some 'guest writers' - people in the business, either current or retired skaters, sharing their opinions on the competitions for us. Being temporary members of our crew, we thought it would be nice if some of them also contributed their overall feelings.
David Richardson
My expectations were not only met, they were surpassed!! I expected drama, tears, tantrums and a surprise; I got all of these attributes in abundance during the ladies event.
In 2018 I would remember two things about Sochi - the introduction of the Team Event and the gossip of making synchronized skating an Olympic sport... maybe in 2018 it will be there... maybe not?!?!
Isabella Cannuscio
My overall feeling of the Olympics was pure joy! I loved watching people I know, and some I even call my friends, skate their hearts out. Everyone is getting caught up in the drama of who deserved what medal, but I think we should all take a step back and remember all the good of these games. Mao Asada had an amazing comeback after her short, we saw many pair teams perform the skates of their lives, and let's not forget Meryl Davis and Charlie White won the first ever Gold in ice dancing for the US. When I look back to these Olympics, I will remember the great performances that made me emotional, and the bad performances that made me equally emotional, because that's what the Olympics are about!
Olga Beständigová
My favorite free skate moments were 2 Russian pair teams, one for their perfection and for their clean energetic program. But although pairs are my very favorite, I had a blast watching the ladies free skating and short programs as well. They were simply the best and so much fun to watch. Clean programs, emotions, grace, energy, fighting spirit - that evening had everything you expect from an Olympic event. One thing that I missed a lot at the Olympics was Evgeny Plushenko. He skated great in the Team Event, even with few mistakes in his free skate, and then couldn't skate in the main event. For me, he is Mr. Skater, champion, fighter with every single cell in his body. I admire everything he did in his career and I'm looking forward to seeing him at the Olympics 2018. :D I think and hope he can make it!!! :)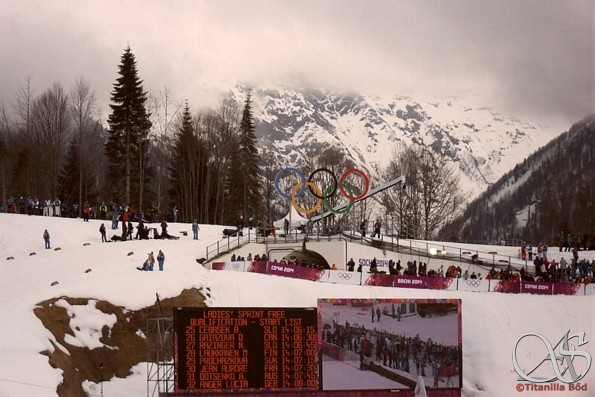 Stasia Cannuscio
I don't want the Olympics to end! These two weeks have gone by far too quickly! We had the first Japanese man to ever win an Olympic gold, the first Russian woman to win an Olympic gold, and the first US dance team to win an Olympic gold. If you ask me, that's pretty incredible! There were so many amazing things that came from these games, and that's what the Olympics are all about! I think there will always be some controversy at the Games, but I really think all the athletes went out and gave it their all. Congratulations to everyone who competed, you will forever be Olympians!
Kaat van Daele
Participating in the Olympics is the ultimate dream for every skater, it's a unique experience. It triggers so many emotions and the Olympic experience brings people closer together.
Every skater who skated in Sochi worked and lived towards this moment for the past four years. For me there were a few memorable moments the past 2 weeks¬Ö The free programs of Denis Ten and Mao Asada are two of them. They showed great personalities and some strong fighting. The programs of Carolina Kostner were for me very inspiring. The way Carolina went into that triple-triple combination in the short program just symbolized what a long way she has come. It made me, as a skater, realize to never give up on the things you love doing because they are worth fighting for.
And those are nice words to end these musings with. Olympic moments were made, some where we least expected them and some just as predicted. Some full of joy and some full of sadness. To paraphrase the words Patrick Chan ended the gala with: "Sochi, hot, cool, yours... and now also ours".
And you know what? In four years we'll do it all over again. Different time, different place, different people - same melting pot of emotions. See you then!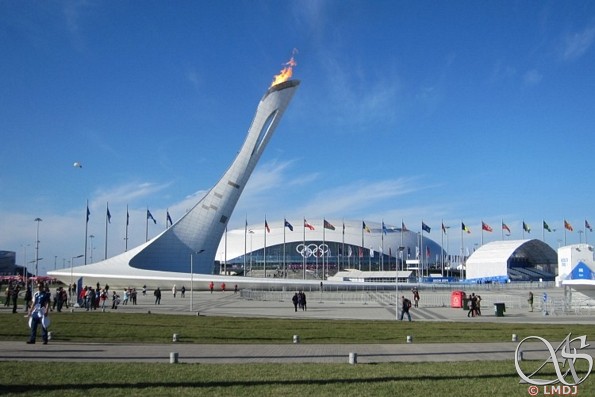 In case you missed something in these hectic times, here is a sum up of our Olympic coverage publications:
Olympics 2014 - Tamar Katz recaptures the roller coaster ride ladies free skate

Olympics 2014 - Kaat Van Daele finds excitement, beauty and drama in the ladies short program

Olympics 2014 - Colin McManus shares his free dance highlights

Olympics 2014 - Anastasia and Isabella fight distractions to focus on the short dance

Olympics 2014 - The Cannuscio sisters take on the men: free skate

Olympics 2014 - John Kerr shares his thoughts and grants awards after men's short program

Olympics 2014 - Olga Beständigová reviews pairs free

Jorik Hendrickx - The journey becomes Olympic

Olympics 2014 - Pairs short program through David Richardson's eyes

Olympics 2014 - David Richardson talks Teams

Olympics 2014 - Sinead Kerr comments on the team event

Absolute Olympic memoirs and musings
Interviews:
Choreography that inspires
Valentina Marchei: "I raised the bar, and I keep raising it"
Anne Line Gjersem, the Norwegian skater who finally did it!
Penny Coomes and Nick Buckland: "We're lucky to be different"
Alisa Agafonova and Alper Ucar: "We are happy that we are making history right now"
Evgeni Krasnopolski and Andrea Davidovich, first Israeli pair at Winter Olympics
Nikolai Morozov: "I don't know what I'm going to do after the Olympics, but I definitely need to rest"
Anna Cappellini and Luca Lanotte: "We have a beauty of the dance"
Misha Ge: "I try to create a unique style"
Peter Liebers: "The hard work has paid off"
Photogallery:
NHT 2013 - Those who passed the last threshold to qualify for the Olympics
Olympic skating photos courtesy of Ludwig Welnicki, for more photos, check out his site here!