Titanilla's Olympic Experience
April 8, 2014
By Titanilla Bőd
Photos © Titanilla Bőd, Ludwig Welnicki (Joluskating)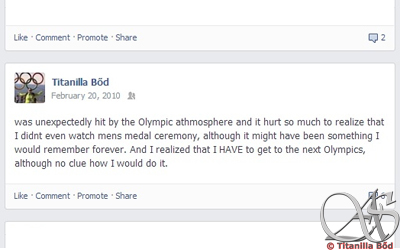 I have to be in Sochi in 2014. Thanks to Facebook that forgets nothing, I found this status of mine from four years ago. It came at the right moment - a few days before leaving for Sochi, when I was completely freaked out because of the journey. It came at the right moment to make me realize that actually I'm living my dream.
Olympics as a journalist
Just as for athletes, Olympics are special for journalists as well. In some ways for us the Games are even more extraordinary. An Olympic competition is very important for the athletes, but they basically do what they do at every other competition. Skaters skate, skiers ski, ice hockey players play ice hockey. For a journalist it is totally different. You have to face an incredible multi-tasking challenge, which includes learning to fly (optionally teleporting), cloning yourself, writing articles on a certain sport while watching some other sport, writing articles in your mind while sleeping, eating or talking and of course it won't be bad if you could actually enjoy your time as well.
I was in London 2012 so I had some Olympic experience, but Sochi was my first Winter Games. I was there on behalf of the daily newspaper Új Szó, the only Hungarian daily newspaper in Slovakia and I had to cover all sports in which Slovak or Hungarian athletes took part. I can't be grateful enough to my editor-in-chief, who helped me so much to get to Sochi. I really tried to do my best. But of course I didn't want to miss the figure skating events either - I think I don't have to emphasize how much I love this sport.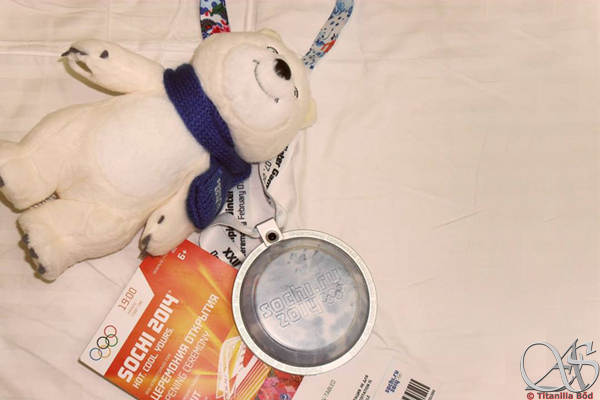 Worries and troubles
Now that it's over it's very easy to admit: I was worried. I was very worried of what can happen in Sochi. Terrorist threats really scared me. When I was in Sochi and saw the strict security controls and regulations, I calmed down, but still, when I noticed an abandoned rucksack on a bus, I was not completely care-free...
Before leaving for Sochi I tried to avoid reading articles about all the "Sochi fails", because I don't like to stress myself unnecessarily. Still, when I checked into the hotel at 3 a.m. in the morning and the receptionist told me they couldn't find me in their system, the only thing that prevented me from any outrage was the fact that I was too tired to care. However, this problem was solved in 15 minutes and I got a nice room. And they even prepared me a small surprise every day. When I returned to the hotel after a long day, I always discovered something new in my room - a blanket, a brush for shoes, a soap dish, a television (not working), a telephone etc. I was excited every night about what I would find next time! I guess when the Olympic Games finished; the room was fully equipped as well.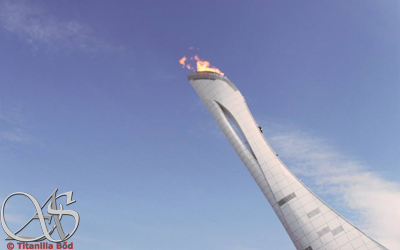 My biggest concern was about the figure skating tickets. Even though my accreditation allowed me to enter all the venues, some events were so called high-demand or ticketed events, so the journalists also needed tickets to enter the stadium. These tickets were allocated to national Olympic committees, and as Slovakia is not such a big country, we didn't really get many tickets... But luckily - also thanks to understanding colleagues - I was able to watch all the skating competitions I wanted to watch.
My figure skating list
I have no doubt that readers of Absolute Skating need no recap of the skating events in Sochi. So here goes my subjective figure skating list - what made me happy or sad in the Iceberg.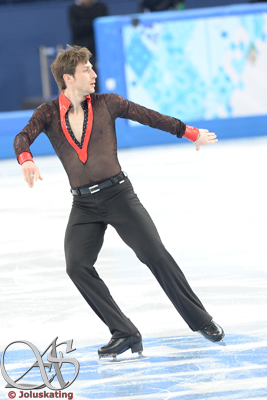 The highlight: Brian Joubert's farewell performance, especially the short program. I've been following the career of Brian since 2004. Europeans in Budapest was my first major competition. My "career" started there. Brian's fighting spirit, determination and perseverance always inspired me. He deserved a decent farewell and he did it. This was a goodbye worthy of a champion.
The shock: Evgeny Plushenko's withdrawal before the singles SP. He skated really well in the team event. Even though he has had so many surgeries and his preparation was not the smoothest, he once again showed his class and did what he had to do in the team event. I'm 100% sure he wanted to take part in the singles competition, too. His facial expression, or to be more precise the paleness of his face when he tried that triple Axel in the warm-up was horrible. It was obvious that he was in pain - incredible pain. I will never forget that strange quietness of the arena which was just about to explode, but instead of announcing their star (or tsar) the announcer said: Evgeny Plushenko has withdrawn from the competition due to medical reasons...
The disappointment: The many mistakes in men's free skating and... the audience, especially during the team event. Do you really think it is very funny, patriotic or heroic to yell "Rassiya" just when a skater from another nation is about to start his program and trying to concentrate?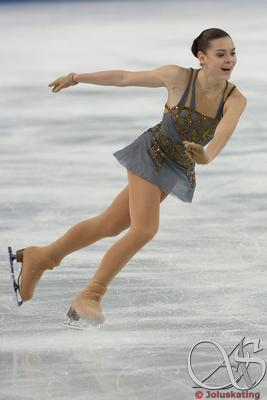 The surprise: Adelina Sotnikova's victory and the worldwide hysteria about it. Adelina skated really well in a very tough situation, in front of a home crowd that didn't even realize she is also Russian. Everyone was so obsessed with Julia Lipnistkaya that they almost forgot Adelina. She was left out from the team event; she had no place in the spotlight. This made her so angry that she delivered the skate of her life in the Iceberg. Figure skating is a subjective sport, so this is my subjective opinion - that night I preferred Adelina to Yuna Kim. I assumed some people liked Yuna more, but the petitions and articles suggesting it might have been a fixed result surprised me the next day. I just think this witch-hunt is not fair to a new Olympic champion.
The quote: "My career was like a roller-coaster. I'm afraid of roller-coasters, but I still take a ride regularly." That's how Tomáš Verner summed up his long career with ups and downs. This quote really touched me, because this is basically true not only for figure skating, but for the life in general. No matter if we are afraid of roller-coasters or not, we have to take the ride from time to time...
From Bolshoi Ice Dome to Laura Complex
Being in Sochi I visited almost all the venues. I watched ice hockey in Bolshoi and Shayba arenas, I witnessed Martina Sábliková's victory in the speed skating Adler Arena, I saw the winning sprint of Anastasia Kuzmina at the biathlon course of the Laura Complex, I experienced the cool atmosphere at ski jumping and bobsleigh competitions, I enjoyed the snowboard and alpine skiing competitions and felt really comfortable under the palm trees of the Olympic park.
I worked a lot, I wrote a lot, sometimes I felt empty after the end of the day, but when I looked around I saw the Olympic rings and they always reminded me that I was living my dream.
It was hot, cool and a little bit also mine. Thank you, Sochi!