"Ice has never been so hot"
Intimissimi on ice - OPERAPOP at the Arena di Verona, Italy, on September 20-­21.
September 6, 2014
By Anna Bertoloni
Photos © Intimissimi on ice - OPERAPOP, Anna Bertoloni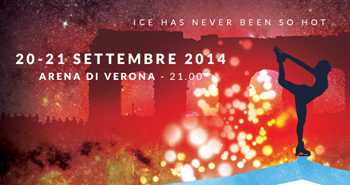 In 2011, "Opera on Ice" made its debut at the Arena di Verona, Italy, melting the beauty of figure skating with the timeless magic of the historical building and opera music. After three editions of outstanding success, all sold out, the time has come to make the show even more complex.
For two special evenings, ice skating will meet with the visionary creativity of Marco Balich, considered one of the world leaders in the organisation and production of Olympic Games' ceremonies. "We have selected a group of outstanding talents, working on the stage and behind it, which makes this a unique and amazing show. In my opinion, we will offer the world scenes that no one has ever seen before," he tells in one of the many backstage videos published on the official site.
Stage director Francisco Negrin, together with a brilliant team of entertainment professionals, is working to give life to the brand new artistic project: "Intimissimi on ice - OPERAPOP". "The inspiration for the show comes from the collection that Intimissimi showed me, where the dominant material is lace. The pattern made by lace suddenly made me think about all the patterns that exist in nature. Everything has a cellular level pattern which is very graphic. I thought this was interesting, because we have ice and we have lace, and we can tell the story of how we can go from one to the other: from the cold, static pattern of ice to the beautiful, sensual, fluid pattern of lace," he reveals. "We start with a world of ice, which is all about coldness and lack of communication, a certain rigidity, and within that world there are two characters who are dreamers; those different people able to change society - so our 'second world' is the world of their dreams, the world of fire and soul."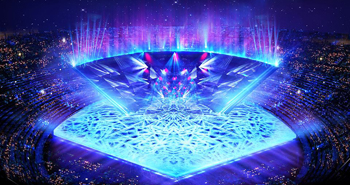 The ice rink will also have a revolutionary shape. "Obviously, in such a fascinating setting as the Arena, what we did is a kind of replica, which allows the orchestra to be seen and pushes the performances to the center," designer Florian Boje explains. "The skaters speed up in this roundabout and then move towards the center. The 360 degrees projections and interaction between performers, stage and the Arena itself, I think are very innovative."
Though the singers' names are still top secret, the skaters have been announced: Carolina Kostner, Stéphane Lambiel, Anna Cappellini and Luca Lanotte, Qing Pang and Jian Tong, Fiona Zaldua and Dmitri Sukhanov, Robin Szolkowy with his new partner Myriam Leuenberger. And again Jeffrey Buttle, Kim Lucine, Paolo Bacchini, Karel Zelenka, Ondřej Hotárek, Matteo Guarise, Filippo Ambrosini, and the Hot Shivers synchronized skating team.
"The project is so great that one asks if we really will be able to do such an amazing thing. It is marvellous to see what this show may turn out to be," Anna explains. "This is truly a great challenge for us," Luca adds, "beautiful costumes, projections on the bodies, I think it will have a strong impact. It will be an exciting experience not only for the public, but also for us who will live it."
While the cast is practising the new choreography,
let's take a look at last year's press conference and rehearsals: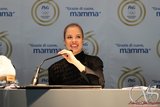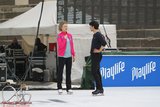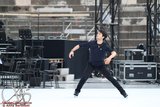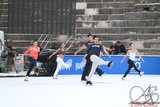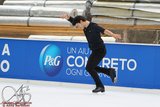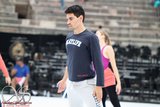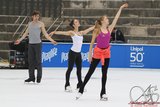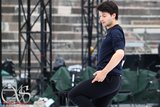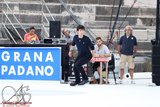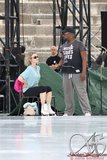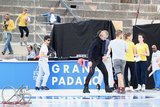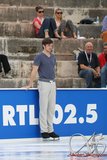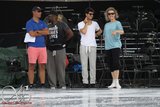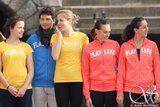 "This dream would not have occurred if I had not had a working group that believed in my crazy dream, my idea, and especially if there had not been such great champions - Carolina Kostner, Stéphane Lambiel, Cappellini/Lanotte and others, who said: 'yes, let's give a try'," producer Giulia Mancini tells.
"Intimissimi on ice - OPERAPOP" has been announced as "the most exhilarating, sensual, romantic and daring show the world has ever seen".
Don't miss this unique event: you can still buy tickets here! Check out operapoponice.com for more information, pictures and videos.