Europeans 2015, Stockholm, day 5:
Dramatic gold for Kavaguti and Smirnov
February 2, 2015
By Titanilla Bőd (Új Szó)
Photos © Joy Geurts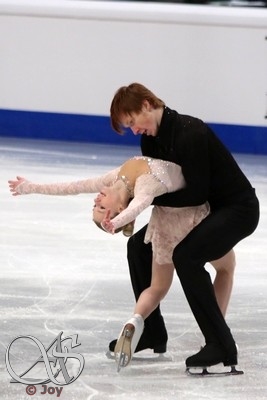 We still have to get used to the new schedule of the Europeans, with pairs free on Sunday morning. The last competition in Stockholm unfolded a Russian drama, resuming with yet another all-Russian podium.
A slippery skirt
Evgenia Tarasova and Vladimir Morozov had some mistakes in their short program but they had an almost perfect free program. There was just one little wobble on a lift; all the other elements were clean and they earned a new season's best. "We're very happy with that skate, apart from the lift obviously where we made a mistake. Evgenia almost fell onto my hand because her skirt was slippery and I could not do anything about it. But everything else was good and after a bad short to come and do what we could here in the free was great," Vladimir Morozov commented on their performance, which in the end was worth the bronze medal.
French dreams ruined
Third after the short program, Vanessa James and Morgan Cipres of France couldn't deal with the situation and made a lot of mistakes. The biggest of them was a missing lift, but before that the death spiral wasn't perfect either. "Everything went very well from the first moment, we were indeed very motivated. But then I had a bit of a lack of concentration. Missing the lift was a misunderstanding. I was on the wrong side of Morgan, I was prepared to do another lift. We knew we were not allowed to make any mistake here, we are really disappointed of those two big mistakes," Vanessa commented on their performance.
No joy about the silver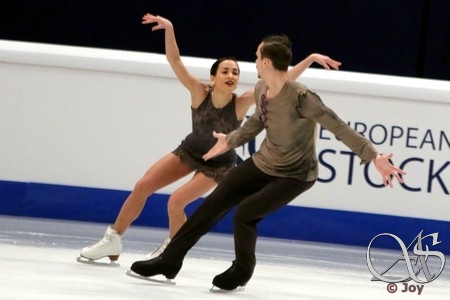 For the leaders after the short program Ksenia Stolbova and Fedor Klimov everything looked good for about 4 minutes 20 seconds. Even though Stolbova struggled with the landing on the throw Lutz, they were on the right track to earn their first European gold. Only the last element, the throw Salchow, was remaining, when Klimov tripped over and fell, with his partner looking around in disappointment… By completely missing the element they lost about 7 points – looking at the results, those 7 points would have made a significance difference. "Everything was bad. It was bad from the start and it was as bad at the end. There was no problem in training, before the competition everything was fine. We need to keep working," that was Klimov's only comment after the performance. Later on, sitting as the silver medalists at the press conference, he just noted: "There's no joy about this medal."
An insanely great result
Even without a medal there was joy for Valentina Marchei and Ondřej Hotárek, who managed to keep their 4th place, reaching a great result after only 5 months of work. "It's crazy. If you dwell in the past you will never step up. Everything is new and if it started like this I'm so looking forward to what is to come," ecstatic Valentina said and her partner added: "The main thing I love about Valentina is when she comes to a competition she's full on and gives 100% every time. What we learn in practice we always do in competition. Today everyone made mistakes. We have been practicing for six months and we made one mistake in the whole competition."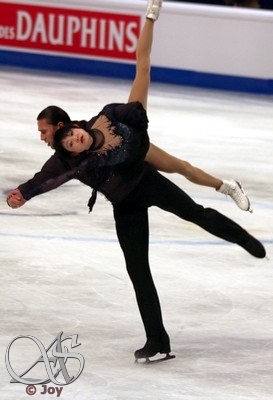 A highlight performance
Yuko Kavaguti and Alexander Smirnov skated to Tchaikovski's Manfred Symphony – a very powerful, even tough music. They gave their all, and there was everything: technical difficulty (a quad throw Salchow!!!), creativity (interesting transitions and lifts) and emotions. Even though their last lift was shaky, there was no doubt they deserve the gold medal. "I felt great throughout the performance – until the last lift. I had given everything I had and my last strength went for the throw jump, so I had no energy left," Smirnov explained. "We are really happy with how we skated today. At last we did what we have to do and what we can do. We did our best. The whole performance in itself was the highlight," Kavaguti emphasized.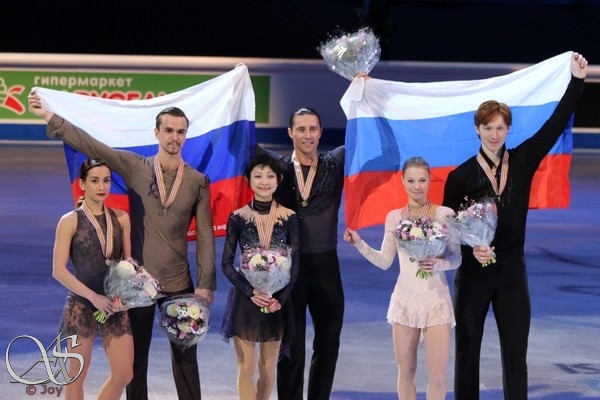 See you in Bratislava!
Great week in Stockholm has ended with a great gala. We could see Alexander Majorov dressed in yellow, Anna Pogorilaya transforming from a black-haired office worker into a gorgeous blonde lady; we clapped along when Ondřej Hotárek did a backflip, were in awe when Liza Tuktamysheva attempted a triple Axel and laughed during SuperJavi's aerobic lesson.
It was a great ending to a memorable competition – see you next year in the capital of Slovakia, Bratislava!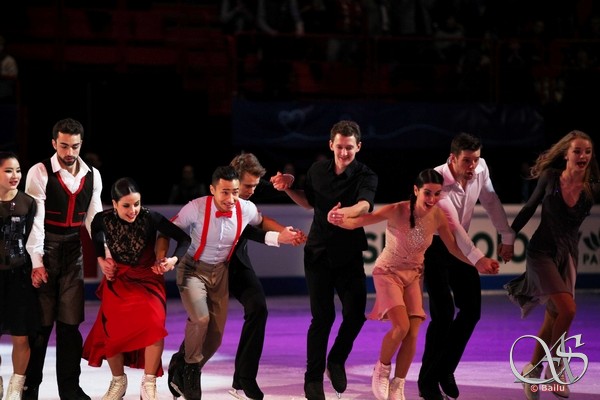 Don't miss our flash updates (containing text updates and fun pics) from the European Championships 2015 on Twitter and Facebook.