The sparkling creativity of Team LuLu
January 19, 2017
By Titanilla Bőd (Új Szó)
Photos © Sveta Poln, Ján Súkup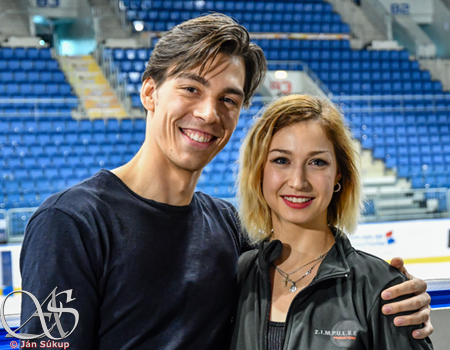 A few months ago they wouldn't have dreamt about forming a team. He was preparing for the new season with his long-term partner, she was a coach in Norway, considering relocating to Iceland. However, ice dancers Lucie Myslivekčová and Lukáš Csölley are now skating together, heading to their major debut at Europeans in Ostrava.
Slovakian Lukáš Csölley was skating with Italian-born Federica Testa and they were quite successful together. They placed 8th at the 2015 and 2016 Europeans and grabbed the bronze at the Winter Universiade in 2015. They missed the Olympics in Sochi by a small margin (being the first substitutes), but nobody doubted they would make it to Pyongchang. In May they started to work on their new short dance, but then an unexpected announcement came: Federica Testa decided to finish her career.
"I no longer feel the strength"
She explained her reasons in a thorough Facebook post. "16 years are about three quarters of the history of a 22-year-old girl like me, they pretty much correspond with all of my life since I have awareness of it; for the last 16 years of my existence I have worn my skates.
Ice skating has been in the background of every milestone of my life: it was there when my brother was born, when I finished primary school and when I graduated from high school. It was there when I gave my first kiss and the first time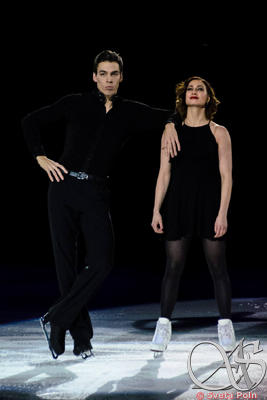 I had a transoceanic trip; it was there when I was a freshman at University and when I lost my grandparents. Ice skating has always been there, a certainty, a common thread along my life, a shelter and a way to express myself," she wrote.
She expressed how much figure skating gave her, however, there were also some dark sides to it, too: waking up early, sacrificing precious moments with friends because of practice, lots of stress, diets, criticism and judgments.
"The past year has been very complex and now, at the end of the season, I had to stop and think over the privileges and the sacrifices this sport comes with. After a difficult, long and painful analysis I have realized that, despite the essential role that ice skating has played in my life, I no longer feel the strength and enthusiasm necessary to carry on this commitment and maintain the level of performance that Lukáš and I have reached. I was faced with a choice and I realized that my journey in this world, so important to me, had come to an end. My athletic career ends here, after many satisfactions and experiences I will treasure forever.
Now begins a new chapter of my life, with a Master's degree in Marketing at Bocconi University and many other projects, that I can't wait to write," she wrote in her farewell post.
To find a new partner
Even though Lukáš Csölley understood his partner's reasons, her announcement was still a shock for him. They had skated together since 2012, representing Slovakia, they earned a huge applause at the Europeans in Bratislava, the home town of Lukáš. The 26-year-old ice dancer was still dreaming about Olympics, but he needed to find a new partner.
"Studying has always been very important to Federica and perhaps it wasn't easy to make this decision for her either. I tried to convince her to continue the sport, but she was adamant on this point," Lukáš recalled. He confessed that he even thought about finishing his career, too. If he hadn't found a partner before the start of the new season, he would see no reason in continuing,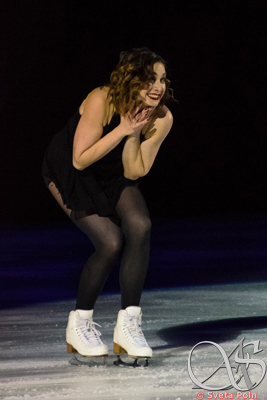 because his Olympic chances would be gone.
Lukáš contacted more ice dancers and at first he wasn't even thinking of Lucie. Myslivekčová competed for the last time in the 2013/14 season, with Neil Brown when they were represented the Czech Republic. Earlier she had been skating with Matěj Novák.
"Lucie wasn't the first name on my list, because I thought she had already finished her competitive career. But I wasn't sure what made her do so, if an injury was preventing her, or if she would still be interested in competing, so I called her on Skype," Lukáš told the story of the first steps.
Italy instead of Iceland
At that time Lucie was a coach in Norway and had just received an offer to relocate to Iceland. "The call from Lukᚠcame at the last minute. I didn't hesitate, I agreed immediately," Lucie said about their first contact. The 26-year-old dancer tried to form a partnership with single skater Pavel Kaška two years ago, but then she suffered a ligament tear in her knee. "There was no sense in forcing it, because I had to have surgery and then I had to rest my knee for six months. So I accepted that my competitive career was over. I wasn't longing to be on the ice during the time of healing, but once I was healthy and started to work with children, I started to miss competing. I went to competitions with my pupils and thought: it would be great to feel that adrenaline again," Lucie said.
So the Team LuLu (Lucie and Lukáš) was formed. As the last time Lucie competed for Czech Republic was two years ago, it was not a problem for her to switch countries and represent Slovakia. Their short program is blues and hiphop, and in their free dance they tell the story of Pina Bausch. "Dance, dance, otherwise we are lost" – that was the motto of the excellent German dancer, and this is the motto of Lukáš and Lucie, too.
Their coach is Roberto Pelizzola and their base is in Milan. Myslivekčová likes the city a lot. "My plan was to move to a small village in Iceland, where it's winter all year long. But instead of that I ended up in Italy. This is not such a hard thing to live with," Lucie laughed.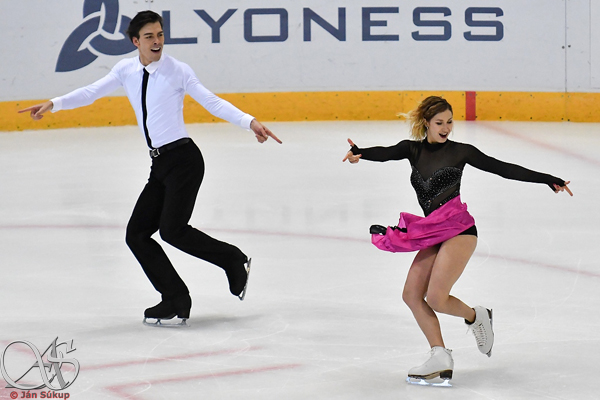 Knowing the same lines
Their first tryout immediately showed that their partnership might be very fruitful. The common Czech-Slovak cultural heritage helped them a lot. "We have similar temperament, a similar sense of humour. It is great to spend my days in Italy with someone who knows the same legendary lines from old Czechoslovak movies, who understands all my jokes," Lukáš said.
Lucie has always been known for her craziness and creativity, so their practices are brainstormings full of sparkling ideas. They are crazily changing languages, too, you can hear Italian,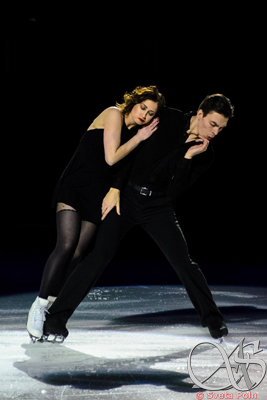 Czech, Slovak and English phrases at their practices. And also some "so-called Hungarian", because they also have Hungarian teammates in Milan. However, Dániel Illés and Hanna Jakucs do not understand a single word of the LuLu Hungarian...
The main goal of Lucie and Lukáš is to get an Olympic spot. If they succeed at the Worlds in Helsinki, they will start the process of getting Lucie Slovakian citizenship.
Looking forward to Ostrava
The Team LuLu debuted at the Ondrej Nepela Memorial in Bratislava, where they placed 8th. They placed 8th at the Cup of Nice, too, then they won the Volvo Open in Riga and got the bronze at the Warsaw Cup. At the Four Nationals they placed second overall and got the national title.
"It was very positive to earn some points in the world rankings and we are satisfied with our performances, even though there is still big room for improvement," Lucie stated. "We are a new couple and we have to compete a lot so that the judges get to see us. It is important to have feedback and so far the judges told us they saw the improvement from competition to competition," Lukáš added.
They changed a lot in their programs according to the feedback from the judges. They completely changed the second half of their short dance and included some different lifts to both of their programs. "This is a normal process of evolving a program. We just missed one month at the beginning of the season, so it took a bit longer to sort these things out. But we hope to skate clean in Ostrava and we will see which placement it deserves," Lukáš said.
Lucie is looking forward to skating in front of her home crowd. "Junior Worlds were scheduled to be held in Ostrava in my third junior season, but it was postponed twice, so I missed it. And then when I learnt that 2017 Europeans would be held in Ostrava, I said: "No, why now, when I'm not competing anymore?!", Lucie said with a loud laugh and her partner immediately added: "But then came Lukáš, and he made your dreams come true..."