Europeans 2018, day four: Shining diamonds, old and new champions
January 21, 2018
By Titanilla Bőd (Új Szó)
Photos © Oxana Shkrebtienko (LMDJ)
There were smiles, there was laughter, there were tears and there were stars on the last competition day of the European Championships in Moscow. Here are some impressions of the free dance and ladies' free skate.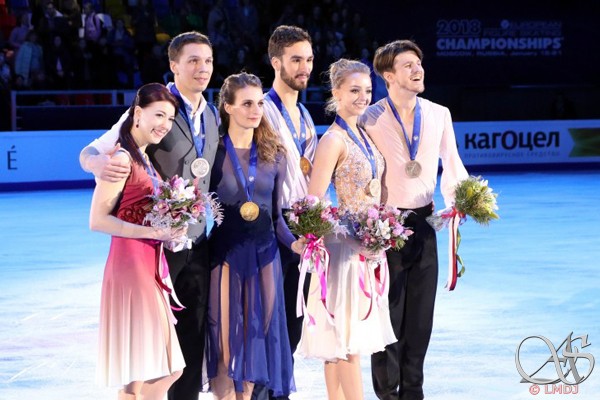 The promise: Anna Yanovskaya and Ádám Lukács of Hungary
This was their first Europeans together, and for Anna also her very first major senior competition. She was junior worlds champion with Sergei Mozgov (representing Russia) before they split up. Ádám used to skate with Carolina Moscheni, but after splitting up and then starting over again, they parted ways for good. For some time it seemed both Anna's and Ádám's careers might be over. And then they found each other. The Russian federation released Anna to Hungary in December 2016, they started competing together last year, and even though they didn't make the Olympics, they are constantly improving from competition to competition. They train in Moscow with team Irina Zhuk and Alexander Svinin, together with Alexandra Stepanova and Ivan Bukin. Their free dance, Phantom of the Opera, a story about passion and perseverance, perfectly matches their characters.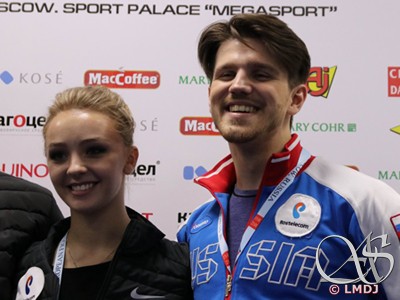 In Moscow they got season's best scores both in the short and the free, and finished 14th. This is more than a promising result for Hungary, a country which once had ice dancing world champions and Olympic medalists.
The cure for depression: Ivan Bukin
"Everyone who fights depression should be watching Ivan Bukin in the Kiss and Cry, over and over," a fan wrote in a discussion group after the free dance. This is no exaggeration; the Russian ice dancer was so overjoyed that he could have made anyone around him smile. Even though Alexandra Stepanova and Ivan Bukin fell from 2nd to 3rd position, they were happy to be back on the European podium again after three years. Their routine to Love Story and Liebestraum was full of innovative movements (the twizzles are to die for!), yet it had a natural flow. Their dance and joy afterwards was one of the highlights of the day.
The question: what about the Olympics?
The Olympics in PyeongChang start in three weeks, but, because of the well-known McLaren report, Russian athletes still can't be sure if their applications will be accepted and if all who have qualified will even be invited to South Korea. Silver medalist ice dancers, Ekaterina Bobrova and Dmitri Soloviev are in an even trickier situation, since her issue with meldonium (a substance recently added to the doping list). "As you may know, January 28 is when Russian athletes will receive their invites from the Russian Sports Federation. Regarding figure skating, I am sure everyone the Russian Federation wants to send will get an invitation. An interesting moment for us, well, it was not a pleasant story, was about meldonium. It was not a simple situation. It was not a doping issue. I was not guilty, I was cleared of everything. We did not compete at Worlds, because we were suspended, not disqualified. I have no relationship with doping. In any case we really hope, and we are confident, to get an invitation," Ekaterina emphasized at the press conference.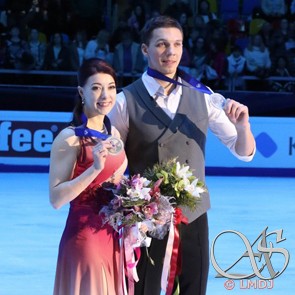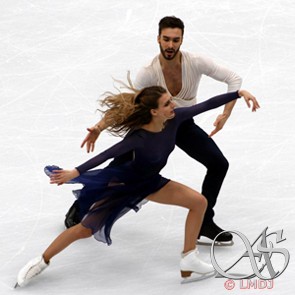 The usual ice dance business: gold for France
French couple Gabriella Papadakis and Guillaume Cizeron won their fourth consecutive title in ice dancing. Not that anybody should be surprised, there was no other ice dance couple that could match their astronomic scores. In Moscow they won by more than 16 points. "It is our fourth gold medal at Europeans and even though the color is the same, it has always been a different emotion every time. The first time was a surprise, but now it is something we are looking for. Every time there are difficulties and different goals and successes. I think it will always be different every year," Gabriella commented on their achievement.
The rockstar: Tatiana Tarasova
Every time she appeared on the screen, she earned cheers and huge applause, even though she didn't perform any fancy elements; no quads, no layback spins, not even a spread eagle. She just smiled, waved and said "Spasibo". Who was that rockstar? Evgenia Medvedva? Alina Zagitova? Maria Sotskova? Sure, they are popular, but couldn't match the popularity of the duchess of Russian figure skating, Tatiana Tarasova. She was the most respected lady in the Megasport Arena!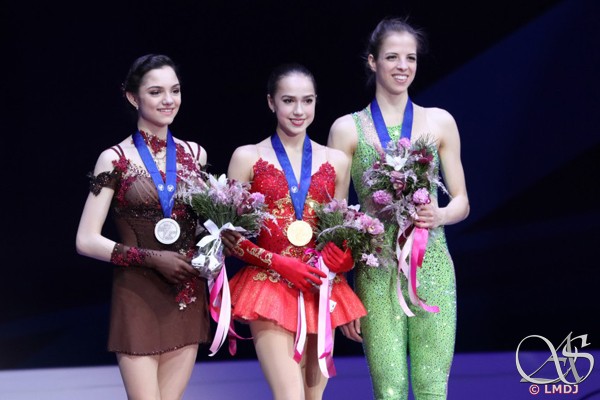 The new champion: Alina Zagitova
Two clean programs, with the hardest jumps and combinations, and all of them in the second half of the program - that's what you need to win, mathematically speaking. Mentally, of course, it can be tricky, and that just multiplies when you're only 15, and making your Europeans debut on home turf. But Alina Zagitova managed to overcome her nerves. She landed seven triples (including a triple-triple combination) and got a massive score that meant the European title for her. "I did not expect that, I haven't really realized it yet. To skate at home is on the one hand harder, because you don't want to let your home crowd and your fans down. On the other hand it is easier, because you get so much support," the new champion said after the competition.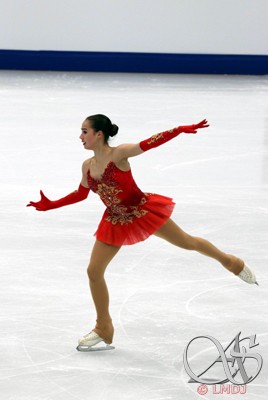 The moment: Medvedeva closing her eyes
Things had not been easy for Evgenia Medvedeva. She suffered an injury and had to take a break from practice and competitions. But she tried to influence the situation with the IOC and Russia with an open letter, and after all that she had to skate in front of a home crowd - knowing that she might not be the best anymore. This is the destiny of Russian shooting stars; by the time they gain some experience, mature and learn to express their emotions, someone who's younger and a better jumper comes along and outshines them. This happened to Evgenia in Moscow. The 18-year old, two-time World and European champion lost her title, but even as a silver medalist she still had her special moment. As she finished her Anna Karenina free program, the crowd was on their feet chanting her name: Zhe-nya! Zhe-nya! Evgenia closed her eyes, a close-up revealed how her eyelashes were shaking. A pure moment of being moved. "When the whole audience is shouting your name it is simply incredible. When something that dear to my heart happens, I just close my eyes. I don't want to leave that moment. I love the entire sport, and that I am here, that I am competing," she said.
The diamonds: Carolina and Evgenia
Carolina Kostner had some technical errors in her free skate, but on her 14th Europeans she still managed to grab her 11th European medal, her fourth bronze. And she really stood out in her unusual, light green costume, which was inspired by the poster of the first ballet of L'apres¬Ėmidi d'un faune danced by Nijinsky. As the topic was discussed at the press conference, Evgenia noted in English: "It looks amazing! You shine like a diamond!" A journalist overheard this and asked if Carolina has real diamonds on the dress. The Italian skating legend laughed: "No, no diamonds!" Evgenia reacted immediately - this time in Russian: "Carolina is a diamond herself!" When it was translated, Carolina seemed truly moved. "Thank you. You are a diamond, too," she responded.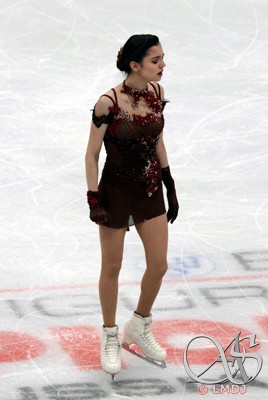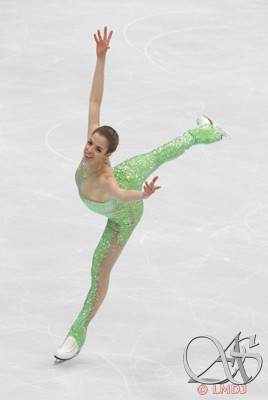 Don't miss our social media updates (containing text updates and fun pics) on Twitter and Facebook.