Team Lambiel
 
By Reut Golinsky
Photos © Silvia Ulenberg
Team Lambiel is always there and always near him. More than only a coach or a choreographer, an agent or a physical trainer, they are his family. Maybe that's why this union lasts for so long. Things are not ideal, of course, and he left them a few times. The last time was a year ago when he went to train with Zmievskaya and Petrenko in the US. To tell you the truth, it was really hard for me to picture Stephane sitting in K&C with other people. Many things have happened since then. He retired and then he came back. He came back to this team and frankly, I'm glad I don't need to imagine other people with him in the corner of sadness and joy or anywhere else.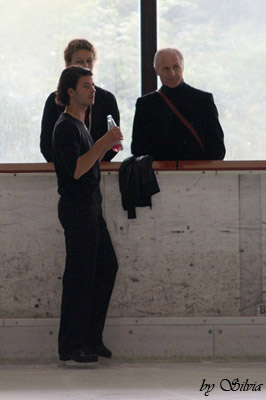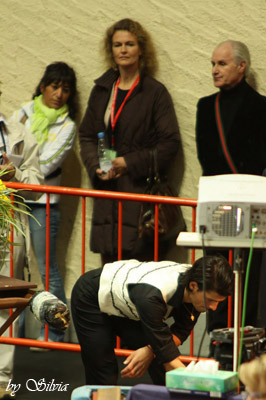 Question to Stephane at the Nebelhorn Trophy press conference, after the free program:
Before your retirement you went to United States. You didn't go back there now. Can you tell why?
I'm [feeling] well in Switzerland. I'm happy where I am, and I'm happy with my team, and we're working very well together. So there is no question about moving or about changing anything right now. And what I've learned in United States helps me today, of course.

Peter Grutter: "To have such a pupil is like winning the lottery"

Marc Lindegger: "We are glad he is back"

Salome Brunner: "People he loves will always stay"