Akiko Suzuki tells a story with her skating
October 25, 2013
By Ia Remmel (Pia)
Photos © Eva Maria Jangbro (EMJO), Mireille Geurts (MG), Ia Remmel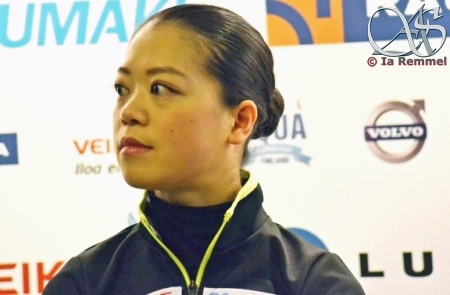 Every top skater has a story. The longer their career, the more interesting and deep it is. Akiko Suzuki represents Japanese skating, which has already generated so many brilliant skaters. Japan is a country where skating is appreciated and admired.
Figure skating is a sport where a bright personality can highlight an individual skater and maximize what they have to offer the audience.  Akiko Suzuki's story is not typical of a champion. While some say that the maximum age of singles skaters is around age 25, she is, at age 28, proving that mature skaters have virtues we don't see in skaters who retire young. Akiko Suzuki had to battle through many difficulties in her path. At the beginning of 2000 she was a promising young skater but she missed the entire 2003/2004 season due to serious symptoms of anorexia, an eating disorder. Her close relationship with Shizuka Arakawa, Japan's Olympic champion who won gold in Turin, inspired her to keep skating and make her dreams come true. By her side has always been her coach, Hiroshi Nagakubo, whom she deeply respects.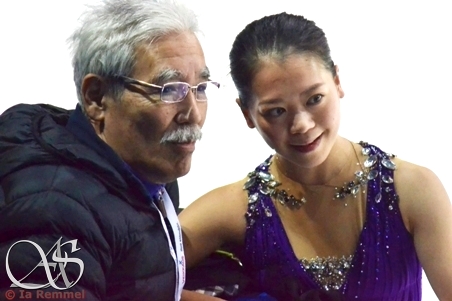 Despite being an original skater with excellent technique, there has been less hype surrounding her than Mao Asada or Miki Ando. In 2012, when she won her first World medal, she was by far the best and most successful female Japanese skater of the whole season. Among her achievements are trophies at multiple Grand Prix events including the Final and at Four Continents Figure Skating Championship.  Last season she was the top lady skater to help Japan win a team skating bronze.  

Now, in advance of the Sochi Winter Olympics, Akiko Suzuki has already earned a silver medal at her first international competition, the Finlandia Trophy. While there she shared a little bit about her thoughts and hopes for the future and her priorities in skating.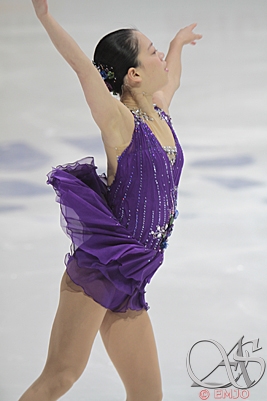 Akiko, people just love your programs and choreography. They loved your last season's "O" program by Cirque du Soleil as well your "Kill Bill" short. Could you please tell us a little about your current programs?  What music did you choose and where did the ideas come from?
It's already known that my short program music is "Hymne à l'Amour" by Edith Piaf. This choice is really significant for me because it is my coach's favourite music. That's why I wanted to use it for my very last season.

(As a side note 'Äď Piaf's "Hymne √† l'Amour" is very popular in Japan and has been performed by some famous Japanese artists. Akiko uses the version where the Japanese violinist, Iwao Furusawa, is performing the piece.)

How did you choose the music for your long program?
I thought a long time about what music I should select for my last competitive season and finally picked Lloyd Webber's "The Phantom of the Opera". I know the music is very famous and many skaters have skated to it already, but I wanted to show my interpretation of it.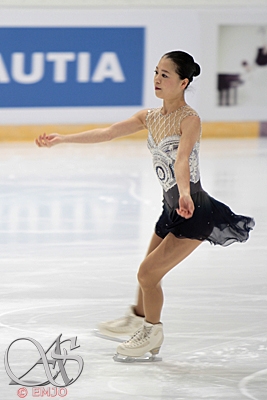 About Andrew Lloyd Webber's musical it is said: "With the beauty of Webber's music, "The Phantom of the Opera" is able to connect with the soul in the unique way that only music can."  That probably is what attracts skaters again and again to interpret this music. Who and what are you portraying with your choreo and performance?
I'm portraying Christine in the programm. The step sequences are especially intended to show her pureness. I wanted to express Christine's feelings for these two characters 'Äď Erik, the Phantom of the Opera and Raoul.

What is the starting point for you in the choreography? How does it get created?
I always consider the music when planning choreography.  I mean to say that the choreography follows the music.  And the other thing that is important for me is to show my emotions in the choreography. And to show them throughout my performance as well.

How do you choose your choreographers?
My short program's choreographer is Massimo Scali. It was my feeling that he would be extremely suitable to choreograph this music. And I also had a feeling that Massimo's expressions would suit my style well.

You have had a long time collaboration with Pasquale Camerlengo. What do you have in common with him and why he is important to you?
I have been working with Pasquale for four years already and he did my "Phantom of the Opera" program too. Again, it was my feeling that he is good for the theme because he likes very much this music too plus I wanted to show and express the choreography that he would create.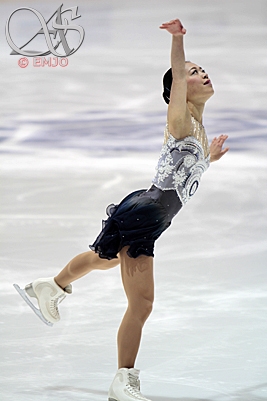 How do you normally work with the choreographer?
The choreographer has a program concept ready, as well as the movements. He shows the movements, we work with the different parts and I add something extra to that. I add my ideas and my movements. 

Which choreographers do you like the most, and do you have any favourite programs of other skaters?
Besides my current choreographers (Pasquale Camerlengo, Anjelica Krylova, Massimo Scali) I like the work of Shae-Lynn Bourne and David Wilson.

Do your have a favourite skater?
It's Stéphane Lambiel.

Why him?
He is so good! His movements fit the music very well.

The Japanese team has recently held a training camp in Armenia and Stéphane Lambiel was one of coaches there. What did he teach you?
He taught me how movements must always fit the music. And the other thing he taught me was how to better express my feelings and emotions in my skating. He also told to us how important the connection with the audience is and he explained how to build it.

You mentioned that this is going to be your last competitive season. What plans do you have for the future? Will you go to study, will you coach or become a choreographer?
I will stop competing but I wish to keep skating. I'll become a professional skater and await show offers.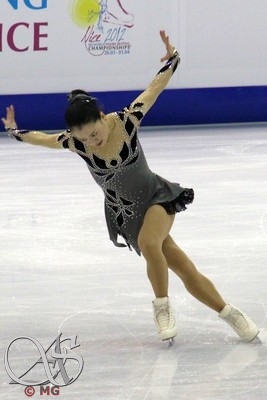 But if you could choose to become a coach or a choreographer, which would you choose?
I'd prefer to be a choreographer.

You are now 28 years old. Very few skaters have been able to have such a long and successful career. What would you say to the younger skaters?
First, I'm sure that there is a lot I can learn from younger skaters. But I'd advise them to take care of their health in this demanding sport.
If you skate for a long time, there will be both good and bad moments in your career. But you have to believe that even a bad moment can teach you something; a bad moment can be both an experience and a lesson. And when things are bad you only have to wait for things to get better.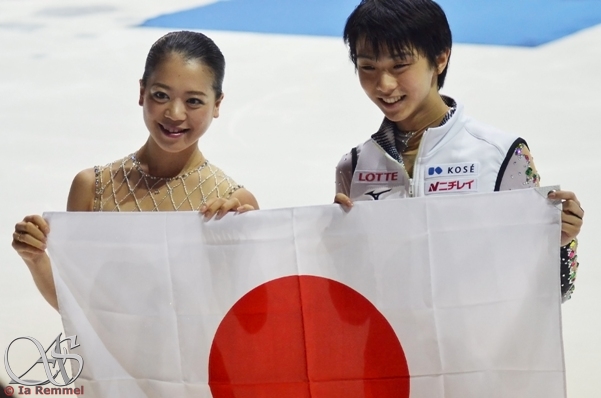 Akiko Suzuki's mature style and meaningful programs have attracted much admiration. In skating forums you can read comments like: "Akiko Suzuki is one of the skaters that could skate to any music and make the program amazing!" "She is a skater that reminds me of Michelle Kwan and why I love skating. People may get lost with counting points but Akiko does all of these things seamlessly and presents the programs from the depths of her soul. It is just an absolute honour witnessing greatness and beautiful skating from the heart!" "I love the unusual music she uses. She is a mature artist." "So much energy all throughout her program. The attention to detail is simply amazing."

I would like to thank the Japanese translator for helping with the interview at the Finlandia Trophy.
This weekend Akiko Suzuki is skating in her first Grand Prix, the Skate Canada International. We wish her a great result! At the Finlandia Trophy press conference she wished that the audience would enjoy her beautiful programs. Let's do it!