Brian Joubert: "To be a man"
January 4, 2014
By Oxana Shkrebtienko
Photos © LMDJ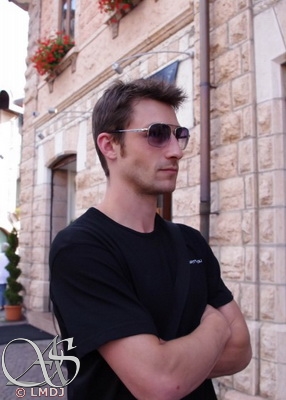 His name has been well known in the figure skating world since his very first appearance at international competitions in 2002. He is a legend of this sport, a real man on the ice, a great fighter who never gives up. In each situation he says, "I will fight!" And indeed he does. The most successful skater in France, he stayed at the top during his 12 seasons. Preparing for the Olympic Games in Sochi, the last competition of his career, Brian Joubert is full of plans and hopes. He agreed to share these with us for this interview, taken in Milano, during the Italian gala "Piazza Granda".
Tell us your news, please. When do you plan to come to Moscow? What results do you expect from working with Nikolai Morozov?
I didn't expect I would work with him this season. He called me just 3 weeks ago and offered to work together. I don't know why. Maybe he likes me, maybe he wants to show something to Florent Amodio. I don't know. But I don't care about his goal. He can teach me a lot of things and I can improve with him. This is the main goal for me. So, I go to Moscow just after the New Year holiday. I will stay with Nikolai in Novogorsk. We have a lot of work to do together. He wants me to stay until Europeans, but I'm not sure about this. There is some problem with my coach, Véronique Guyon. I want her to come with me to Europeans and to the Olympic Games. I think I'll go to Moscow, then back to Poitiers for 2-3 days, then directly to Budapest.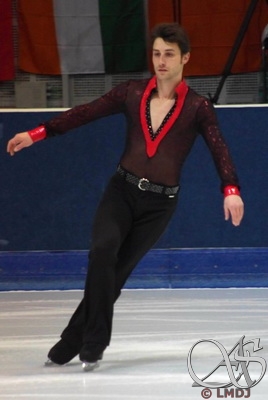 About your new free program, to the music "Concierto de Aranjuez," how did the idea of changing it come to you? How did you choose the music?
It was I who chose this music. I made the decision to change it because this summer I wasn't happy with my free program. The good thing about "Gladiator" was that it helped me to feel confident on the ice last year. But it was not a good enough program for me to stay on top. That's why I said, "I want to change!" And I like my new free program! I heard this music a long time ago and I loved it. Every time I thought that it would be great for a program! But for years I haven't been good enough for this music; I was not able to skate to it. And this year I really feel that I can do it. Every time I'm so happy to skate my free program! In Dortmund it was the first competition and it was a little bit difficult. But at Nationals it made me very confident, and even if I wasn't ready, I did a good job. This is very important for Europeans.
And your short program, whose idea was it to use tango music?
It was Maxim's idea, I didn't have a choice. And I think it was very good advice from him! I've chosen a lot of music myself, but it was usually the same kind. Everybody was used to seeing me use similar music choices. So, it wouldn't be a big difference for the Olympic season. Maxim told me, "I have tango music for you". And finally I thought it was a very good idea. I feel very good skating this program. Of course, I need to work a lot, it's not yet clean. But everybody says to me that it is so nice - my coach, judges, my fans. Even French skaters have told me it's an amazing program! So, I feel confident with this program, very confident.
You've skated so many programs during your career, do you have a favorite one?
Of course my favorite program is "The Matrix"! It was not the best one, just my favorite. When I hear the music I become completely different! Every time, every practice, every competition I feel so confident, so great with this music and this program! That's why "The Matrix" is my favorite. I also like "James Bond," "Rise," and "Time". There are a lot of programs that I like.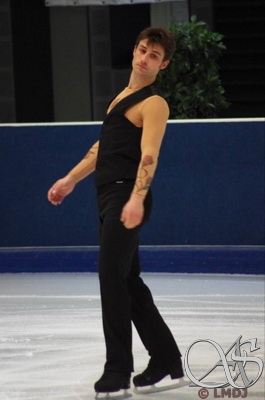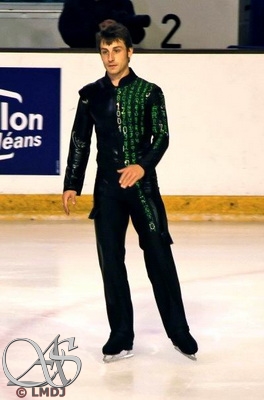 Do you have any programs with a story behind it? Your own story, I mean?
Yes, it's my previous short program, "Justice". The beginning is a little bit dark, and the end of the program is very energetic and joyful, very cool. It's like a story about my two last seasons, which were very difficult due to the journalists, and with people who said bad things about me. The beginning was about this. The end is like – I don't care about you, I do my job. Even if you think I'm dead, I'm still here, still remaining in the ranks. This was the story told by my "Justice" program, my private story that I never said to journalists before.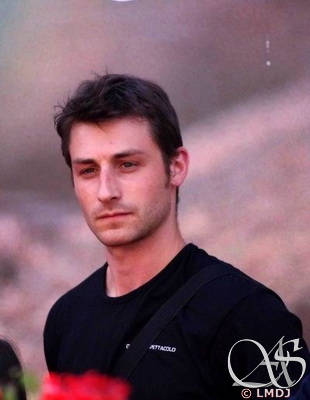 Do you have some rules, some principles that you will or won't ever do in your programs?
I know that I will never skate like Patrick Chan or somebody like him. But I need to change my choreography, to put more transitions into my programs, more movement. I just want to do the things my own way, to make it simple, clean and comfortable for me to jump. I know if I jump cleanly the components will be good. When I skated at Worlds in Nice, it was an old program, but it worked with the new judging system also. And at the last Worlds, in London, Canada, I got level 4's for my spins. So I'll keep it like this; I will keep doing things my way and try to improve myself, to add some points in the components.
About your fans, your public. Did they change with time? Because your programs changed and you changed. What about your audience? Can you see it?
What I see, and it's good for me, every time I go to some country, is that I get a lot of support. I feel like I'm in France. If I go to Russia, to Japan or Korea, every time I feel that people like me and like my skating. It makes me very confident, very happy. I've changed maybe a little bit, because I became less close to my fans than I was before. Before I was much closer. But I had so many troubles with some fans! I decided to protect myself. Maybe some people would say that I'm not as nice as before, but I just want to protect myself, that's all.
About the audience in general, I'd say it became bigger with time. I feel more support at the rink. Even in London, Canada, I skated right after Patrick Chan and the audience was great with me! I see that people like me, like my skating. Every time I perform in a show and then I come back with the same show, I feel I have more fans than before.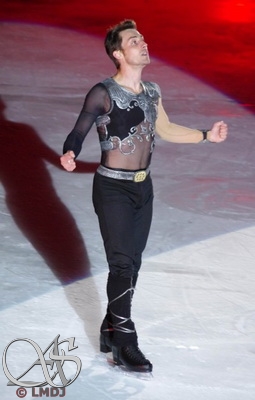 Yes, you've become more and more popular. I suppose you get many offers to be in shows and events. Do you accept all of them?
No, I can't accept all offers. I have to refuse some of them because my main goal is to be in a good condition for competitions. I don't want to break my practice routine or my preparations because of a show. Even though shows are very important because you can learn, you can practice, you make a lot of money. But after each show I feel very tired. What I need is to find the right time for being in shows and the right time for practicing.
What do you think about your rivals for this season?
There are so many good skaters! But even though I finished 9th in London, I was very happy about my performance, about what I did, what I felt on and off the ice. And what I think is that nobody can say today who will be the Olympic champion, and who will be on the podium. There are about 10-12 skaters who could be on the podium. So, I also still have a chance to be there, to be on top. In 2012 [at Worlds] I was 4th, I could have even been 3rd. So I think I'm not for certain off the podium this Olympic season. I just have to do my job, to enjoy being on the ice, to have fun and to give all I can give.
What do you think about figure skating in general, about the direction it's going? Do you like how your sport is developing?
For me, I don't like the new judging system, even if I've become a World Champion with this system. But I like how the skaters manage it. They take a lot of risks, they try quads, and I'm glad about this. I hope they won't stop, but keep raising the level higher and higher. It makes me very happy for my sport, for its future. For example, in 2008-2010 the level was very low. Nobody wanted to take the risk of jumping quads; they'd lose so many points for falling. Even if you didn't jump a quad, you could win a gold medal. We saw this…it was a big disaster for figure skating. Now it's changed completely; even if skaters make mistakes, they still try to jump quads.
Didn't you think it was you who changed the situation after a big discussion about quads?
I don't know. I stayed consistent during my career, I always jumped quads. I took a lot of risks every time, even if I was not ready for the competition. Maybe the other skaters understood this and they followed my example. I'm not sure if it finally happened because of me, but if so I'm very happy and proud about this. Yes!
You've had a lot of experiences during your career. You had some great moments as well as some disappointing moments. What have you concluded for your life?
I think, to be a man. Figure skating helped me a lot. If I want to do something, to succeed at it, I need to work. Figure skating taught me that, and also taught me how to know people. Before, I felt everybody was a nice person. But I met so many bad people connected with figure skating… Now, from my experience, I've learned how to recognize them, how to judge people. In normal life it would have been possible, but it would have taken more time to learn. Figure skating gave me a lot of things, including this knowledge. I don't like to judge people; I don't want to say, "That's a bad person". First of all I'd like to talk to him and afterwards make a decision. Because, for example, a lot of people say that I'm a bad person. But they've never even talked to me! So I don't want to make the same mistake.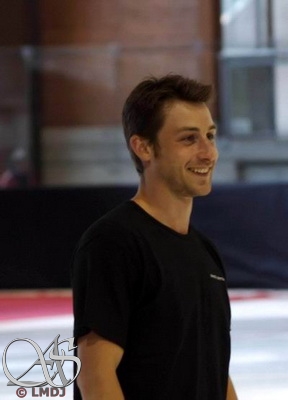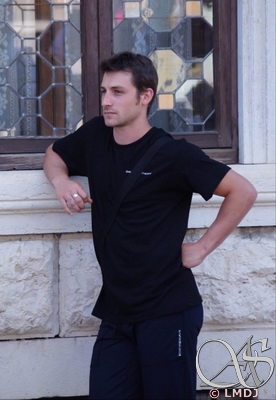 In the end, what would you like to say to your fans? What advice would you give them?
First of all, I just want to say "Thank you!". I really hope when I finish my competitive career that they will continue to follow figure skating. And they will find, maybe, another favorite skater. He will be different from me, but I hope they will love him. And they will love figure skating! They won't stop after my career is finished. And, finally, maybe this new favorite skater could be one of my students. (smiling) I'll do my best to represent my country at the important championships with my students! And of course, I hope that my fans will become fans of my students too.
Brian is packing his skates and going to Moscow to prepare for the European Championships, together with Nikolai Morozov. We wish them a productive cooperation and good luck in Budapest!