Anya Davidovich: "Now I begin a new chapter"
March 9, 2014
By Reut Golinsky
Photo © Anya Davidovich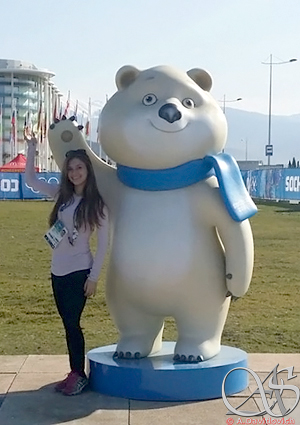 We wrote about the Israeli pair Evgeni Krasnopolski and Andrea (Anya) Davidovich just recently. This pair was created only a year ago and in this short time, with Anya who didn't have any previous experience in pairs, they achieved so much: qualified for the Games at Nebelhorn Trophy, won 2013 Golden Spin of Zagreb, were seventh at the Europeans. Their performance in Sochi was not flawless, but they finished in the decent 15th place.
It looked like it's only the beginning for this promising pair, but we learned that the pair has decided to split up. We asked Anya to comment about the situation and also to clarify if they plan to go to the World Championships in a few weeks in Saitama, Japan as they were still listed as participants at the date of our talk, March the 7th.
We've met at the Europeans, so let's continue from there. What was the feeling after the competition, how your preparations towards the Olympics were going?
The feeling after the Europeans was incredible; it was amazing, knowing that we gave everything we had on the ice, and that our best was the 7th place!!
Once we got back we were very enthusiastic and trained very hard; we replaced the triple Salchow throw with the triple loop throw for added difficulty in the short program.
And then there was Sochi. What were your highlights from the Games? What did you enjoy the most?
I thought that the happiest moment of my life so far was September 27th - the day I qualified for the Olympics. But walking in front of hundreds of thousands of people at the opening ceremony on February 7th, proudly walking behind the Israeli flag, will be a memory I will never forget.
The Olympic village and park were absolutely incredible; it was like living in a dream every day! Sochi 2014's flame will stay lit in my heart forever.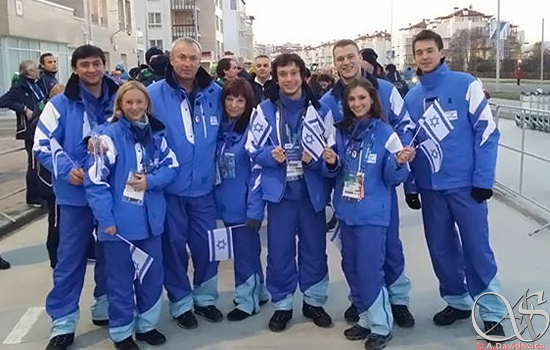 How would you evaluate your performance in Sochi?
We were extremely satisfied with our short program; we accomplished our goal of respectably qualifying for the free skate. We made some mistakes in the free but overall we were able to maintain our position at the 15th place.
Before the free program there was a lot of tension building between the coaches and my partner, which definitely negatively affected my performance that night.
How, where and when were you told that your pair doesn't exist anymore?
Evgeni came up to my coach and me a few hours after we skated the free program and told us that he was ending his collaboration with me. He gave no additional explanation. The federation was informed instantly. When we came back from Sochi none of us (my family, my coach) were approached by the federation to discuss what had happened. It was a surprise to all when we found out Evgeni had put his profile on partner search before we even had any official discussions.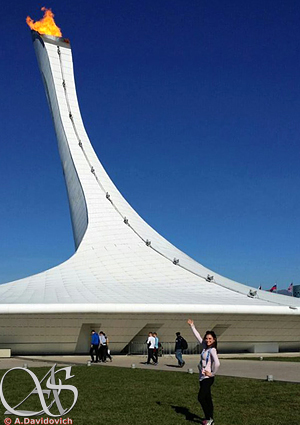 But your pair is still listed as going to Worlds.
For my coach and me, it has been clear that we are not competing at the World Championships, and we had not been approached by the federation to tell us otherwise. Evgeni and I have not skated together since the free program in Sochi.
What are you doing at the moment? Are you still training? Will you stay at the same rink? With the same coach?
I am completely loyal to my coach, Gennadi Krasnitski. I don't think there is anyone else who would have been able to accomplish what he had with us. Gennadi had less than 5 months to teach me not only how to skate with someone (I had no prior pair experience), but the most difficult pair skating elements, in order to qualify for the Olympics. After that he had six months to get us to the 7th place at the European Championships and the 15th place at the Olympics. I am training at the same rink; the facility at Hackensack, NJ has everything I need to train - an almost unlimited amount of ice time and a great gym to work out at. Gennadi has developed a detailed on and off ice training program for me, along with arranging a sparring partner.
I am training a lot now and we are actively searching for a new partner. I also started my online high school classes again once I got back from Sochi.
Now I begin a new chapter. With four more years until the 2018 Winter Olympics, now is the time to build new objectives, set new goals, and dream new dreams.